| | |
| --- | --- |
| The Pop-In Take-Out | Friday, January 27, 2017 |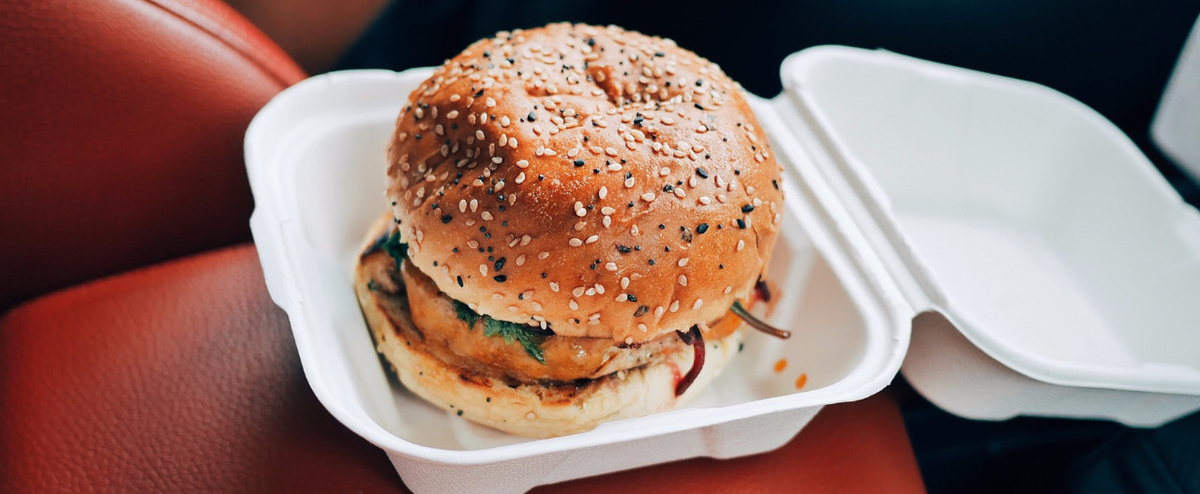 In an increasingly time starved, drive-thru society, time really is of the essence - and perhaps especially so in tougher economic climates when many people are watching their pennies closely. But those same financially prudent folks are opting for quick dinner fixes and have discovered that restaurant-style meals can be taken home to eat. That can be quicker and less expensive for the customer, but it can also mean more money on a restaurant's bottom line.
Call it the pop-in take-out.
According to the NPD Group, average diners in the United States order a take-away meal almost twice the amount of times as eating a meal at a restaurant. While Canadians have a different relationship with their restaurants, we can see similar forces at work here.
In some respects, the grocery store chains have led the charge. If you think about it, they offer a wide variety of prepared meals hot and ready to go when a customer pops in for a panini, a pizza, or a rotisserie chicken with a side of chunky potato wedges and slaw. And they can take those meals home for less money than visiting a restaurant.
So shouldn't full-service restaurants take advantage of this trend - the growing expectation by consumers that they can pop in and take-out? John Mitchell, a Flanagan territory manager, thinks so.
"I think that restaurants need to keep in mind that those meals are designed for people on the go and who don't have the time to sit down and eat a proper meal. The obvious way restaurants can take advantage is to offer similar meals-to-go."
Talk to busy families and you'll hear that they just don't have the time or energy to cook, but at the same time they may not feel like going out to a restaurant due to time or monetary restraints.
It's the profile of a changing diner. According to businessweek.com, in the United States take-out sales from restaurants - not merely traditional QSR establishments - is booming. Major casual-restaurant chains are taking orders via Internet, telephone, and even text messages. In fact, some U.S. Outback Steakhouse restaurants say that take-out meals account for nearly a third of all the meals their kitchen prepares.
Mitchell's experience working with a large grocery store chain tells him they know what take-away meals can mean to their bottom line: something in the order of five times the profit margin for selling the hot, prepared meal over selling the dish's ingredients off the shelves, he estimates.
"The chicken dinner and pizzas-to-go low-ball the average restaurant, partly because they don't have wait staff. And the start-up cost can be low. A hot take-out can be done in very little space."
For restaurants to jump in and take a piece of the growing grocery store take-out pie, Mitchell advises to start getting the word out. Build ready-to-go meals and people will come-if they know it's there.
"Promotion and advertising is important to reach those customers who are visiting grocery stores for ready-to-go meals. If possible, set up a take-out counter that's different than the main restaurant. Most restaurants are going to have food warmers and such equipment, and there may be set-up cost there, as well they will need proper take-out containers."
Pop-in Take-out Tips:
Treat your take-out service like your eat-in business with meals that are cooked in a timely manner and packaged properly for a trip home.
Consider that people might order via Internet, telephone, or text message and be able to handle the order process efficiently and conveniently.
Allocate a staff member to handle order inquiries.
Put in place a system to ensure that orders are filled accurately.
If possible designate special parking areas for take-away customers.
| | |
| --- | --- |
| | Flanagan Foodservice Contributors at 9:00 AM |
| | |
| --- | --- |
| Host THE Super Bowl Party of the Year | Monday, January 23, 2017 |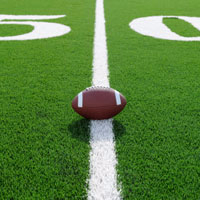 The Super Bowl and food go together like, well, Tom Brady launching one to Wes Welker. The big game is arguably the largest single sporting event on the planet.
That translates to millions of dollars in business for the city and state where the game will be played, and restaurants in Houston, Texas will get a nice, tasty piece of the football pie on Sunday, February 5.
However, your restaurant can share in the party even if it is located in a different time zone and a different country.
Create a party around the game
Build a stadium atmosphere at your restaurant and reap the benefits. Perhaps unlike any other television spectacle, the Super Bowl is itself a "destination" for family and friends, not just an event, says Greg Fash, vice-president of marketing at Cavendish Farms. He says your restaurant should plan carefully in order to really boost your completion percentage.
"Restaurants are uniquely positioned to create the party around the game without the work and hassle of having the gang over to someone's house," Fash says.
He paints a larger picture of the gridiron gala: it represents a perfect opportunity, by virtue of its winter-time scheduling, for Canadians to get out and enjoy a warm and exciting diversion from snow and frigid air.
"It's the first event to bring people together since Christmas and break mid-winter boredom," said Fash.
"Everyone is looking for a bit of an escape in February without waiting for Valentine's Day, and the Super Bowl is the perfect reason to look for good times with friends."
Prepare your game plan
Like a good offence, customers are anticipating a Super Bowl atmosphere that is dynamic and energetic - an experience that they just can't duplicate at home, according to Fash. Recognize before you start planning that expectations are high.
"Don't disappoint. Engage and activate the experience from the minute they arrive. If possible, schedule additional service staff to manage any special entertainment that does not involve food and beverage," says Fash.
Take a moment to select a theme around the game itself. Do some research into the location and see if there's a food or beverage that is distinctive to Houston, Texas - this year's Super Bowl city. 
Provide "close coverage" of your theme
If you pick a theme, engage customers immediately when they arrive and stick with it, says Fash.
"If you have premiums with the Super Bowl team logos, make sure they get them immediately and create a game-like atmosphere," he adds. "Servers, signage and games need to be high energy and consistent with the theme you've chosen. Remember that people could have stayed home and watched on their own big screen entertainment centers. That, in part, is your competition."
Fash suggests promoting the event in January, and if possible, give away door prize tickets and appetizer discount coupons that could be used at the Super Bowl party.
There are many variants of pools and games throughout North America focused on the Super Bowl. "Do your homework to understand if there is a local market preference, Fash says. "Build a contest around the game that might offer a discount for declared Patriots fans, for example, on a specific platter if they're ahead at the quarter."
Another approach may be to team up with local sports associations and other organizations that may be looking for new and clever ways to fundraise and raise awareness.
"A local team or association may be able to assist you in organizing the in-restaurant Super Bowl contests in return for a portion of the proceeds. Just make sure that you're associating with adult teams or associations if the event includes alcohol," Fash says.
Despite the food, for many customers, the game comes first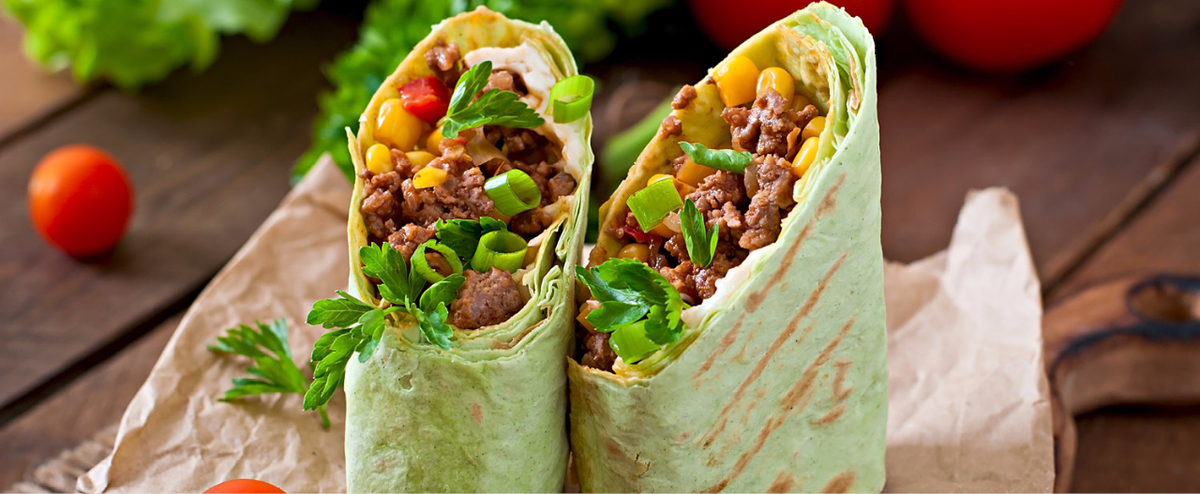 It may not be enough to merely serve what is on your regular menu. He suggests special dishes that are specific to the game location. "You need to build a game-day menu. Like the famous television Super Bowl commercials, make the food memorable."
Houston (and Texas in general) is popular for it's Tex-Mex fare, a cuisine that began in the late 1800s. Think fajitas, enchiladas and quesadillas.
"But at the same time," advises Fash, "recognize that people aren't at a Super Bowl party generally to have big meals. They want fun food frequently. Offer appetizer specials every hour and focus on sharing platters. What is important is that you get people engaged and that you activate their experience."
Appetizers and beverages are a natural fit with friends and fun. Create shareable appetizers that offer a variety of tastes and textures which - "and this is key," adds Fash - "allows a restaurant to customize for the game and will encourage multiple orders."
"Work with your suppliers to feature, or even get support to sample, new and interesting appetizers that your customers may not have had a chance to try before. It gives the restaurant the opportunity to evaluate potential for new menu additions. Linking appetizers and beverage specials throughout the evening is a natural, of course."
Regardless of the food choices, make sure your restaurant affords great sight lines for the fans (that is, your customers), Fash recommends strongly. "If you don't have enough screens consider acquiring additional ones. It's all about atmosphere."
There is a caveat, however, he notes, and that is to know your clientele and decide whether you have to divide your space between rabid fans who want a loud and raucous "tailgate party" environment and those customers who will nevertheless enjoy the game but want the spectacle to be a little more low key.
But, ultimately, with the hype of the Super Bowl and 30-second television commercials going for somewhere around $3.5 million in the U.S., low-key is going to be hard to come by for this annual sports spectacle.
The Super Bowl by the Numbers
After Thanksgiving, the Super Bowl is the second largest day of food consumption in the U.S.
More than 150 million people will watch the game
1 million: the number of residents and visitors that came through Super Bowl City, the 50th Mile and Super Bowl Experience in 2016
Economics studies pegged revenue generation at several hundred million dollars
69 million lbs. of avocadoes (mostly in guacamole) are eaten
With 475 locations nation-wide (U.S.), Wingstop anticipated selling 5 million wings on Super Bowl Sunday, 80,000 lbs. of which would be sold in the Dallas-Fort Worth area
Spectators will drink more than 325 million gallons of beer and eat 90 million lbs. of chicken wings, 14,500 tonnes of potato chips and 4,000 tonnes of popcorn.
Updated by Katrina Couto
Statistics provided by the Super Bowl 50 Host Committee: http://www.sfbaysuperbowl.com/
| | |
| --- | --- |
| | Andrew Coppolino at 9:00 AM |
| | |
| --- | --- |
| What to Serve When Love is in the Air | Thursday, January 19, 2017 |
For many restaurants, February 14 is the busiest day of the year.
From high school sweethearts looking for as much of an impression as can be made with limited income to older couples who have gone to the same restaurant every year for the past several decades' worth of Valentine's Days, it's a day for couples to go out and enjoy each other's company.
"One of the big things with Valentine's Day is that people usually go out to treat themselves and each other," says Jackie Oakes, Marketing Manager for Flanagan Foodservice.
Most restaurants put in a bit of extra effort to attract customers for Valentine's Day, and customers in turn recognize this and are more likely to revisit a restaurant that made them feel special.
Oakes says that the effort should start from the moment the customer walks in the door. "As customers arrive, have the hostess greet them with a glass of wine," she says. "Have flowers or candles on the table to help set the atmosphere."
When it comes to food, many restaurants already provide special Valentine's Day menus, and with good reason. Couples are looking to make the dinner special - not only compared to what they regularly eat at home, but compared to what they'd normally eat at a restaurant. Spending a bit more than usual is common, and restaurants can take advantage of this by offering some more gourmet options, knowing that their patrons will be interested.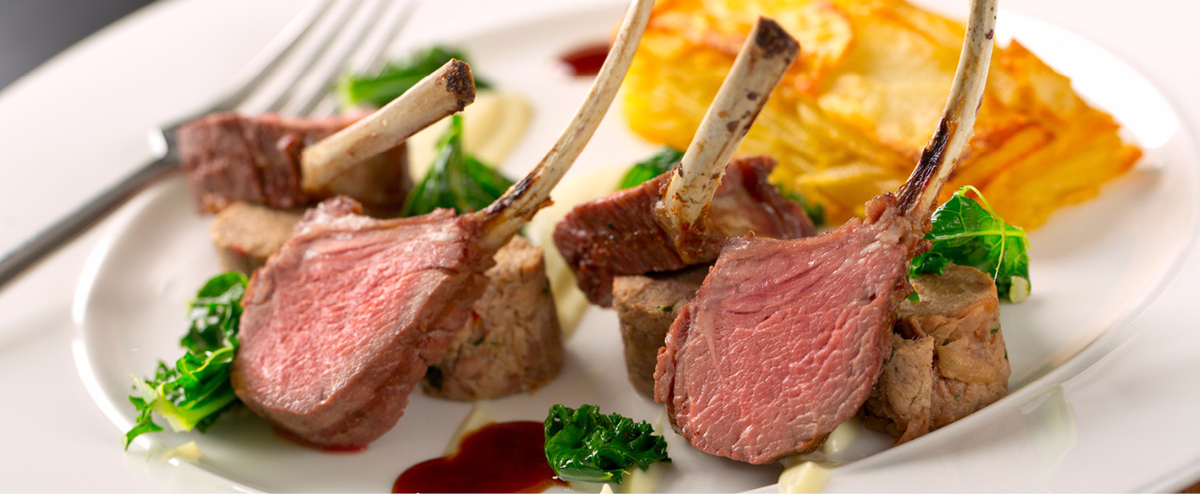 "It's a very common day for indulgence," notes Oakes. "Think outside the box and change it up with some variety."
Surf-and-turf combos are a popular option with Valentine's Day diners, though there's still plenty of room for variety. Oakes suggests that only offering one combination of seafood and steak isn't enough, as it doesn't take into account the differences between female and male eating habits.
"Women and men eat very different meat," she says. "Women will have the tenderloin steak, versus a man who likes a rib-eye. Proportionately, you can get a five-ounce tenderloin. Five ounces of beef is a lot. But when you put it next to a five-ounce lobster tail, that's 10 ounces right there. That's a lot of protein. Men will eat the 10-ounce or 14-ounce rib-eye plus the five-ounce lobster tail. For some people, though, that's just too much."
At the end of the night, most Valentine's Day diners will be looking for a little something sweet - even if they normally wouldn't be. And more often than not, they'll also be looking to share.
"Consider a special dessert menu for two," says Oakes. "A very popular trend right now is mini-desserts, they're a perfect solution for someone looking for a sweet treat to finish off their meal. They're attractively priced, and customers enjoy sampling two or three different desserts."
Even those customers who might opt to skip dessert will likely be tempted by a specialty coffee.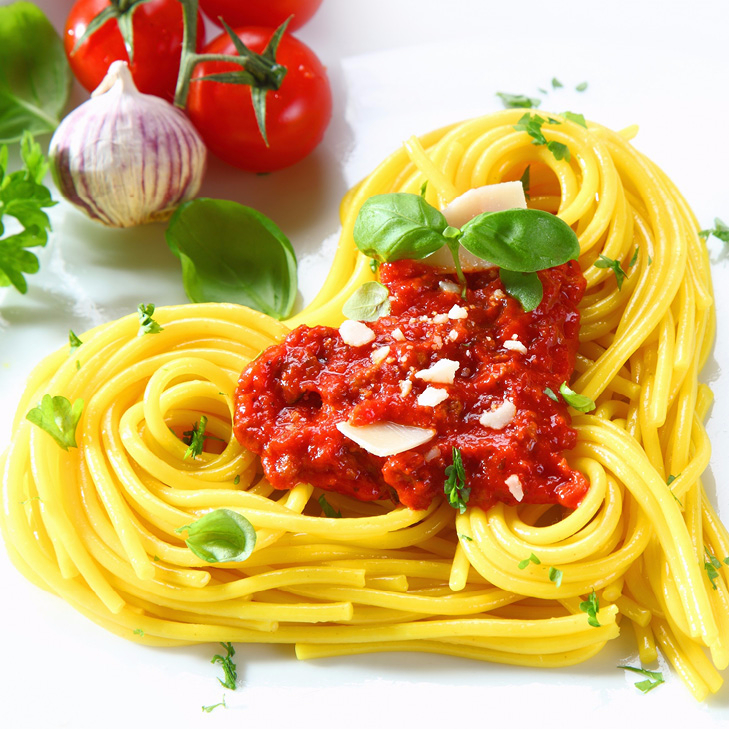 Beyond the menu, Oakes says that with Valentine's Day competition fiercer than ever, restaurants can stand out from the pack by partnering with local businesses to offer holiday packages (think spas and theatres), providing strong advertising on outdoor signage and social media, and maybe even running the menu for a couple extra days on either side of February 14th.
"It's one of the busiest days for restaurateurs and some people will shy away from the crowds," she says. "Extending your Valentine's menu for a weekend or a couple of days prior to the actual holiday can bring more people into your establishment. Make sure you get the word out. Draw as much attention to it as possible."
Above all, though, it's important for restaurants to remember that while they're expecting the busiest night of the year, their customers are expecting the exact opposite.
For most Valentine's Day diners, the night represents one of the few times all year when they can get away from the normal hassles of everyday life. Childcare has been arranged, other commitments have been set aside, and most couples are simply looking forward to a nice, slow-paced evening of enjoying spending uninterrupted time with their significant other.
The last thing they want is to feel is like they're being rushed through dinner so that the restaurant can make more money by putting a second couple at their table. If that happens, it's a sure bet that they won't be back the following year - and neither will anybody they talk to about it.
By Ryan Flanagan
| | |
| --- | --- |
| | Flanagan Foodservice Contributors at 10:00 AM |
| | |
| --- | --- |
| Menu Design | Monday, November 14, 2016 |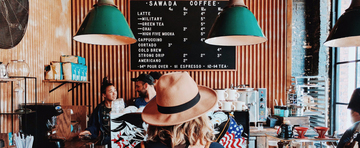 What's your restaurant's best marketing tool?
Website? Nope.
Newspaper and radio ads? Uh-uh.
Slick brochures and flyers? Not a chance.
After word-of-mouth, the best way to promote your restaurant and your raison d'etre-the food that you serve to your customers is the promotional document they hold in their hands each time they visit you: your menu.
That simple document, taken for granted perhaps too often, says Flanagan Foodservice's Jackie Oakes, represents an important ROI. "A properly designed menu is an investment that returns a profit. Operators should recognize that it is not only an expense."
After positive word-of-mouth marketing supplied by satisfied customers, your menu is a primary marketing tool: it's the start of the dining experience at the table. It should be unique and specific to the establishment.
"Remember to place your logo on the front of the menu. Consider colour, fonts (use no more than two on your menu), graphics and appropriate white space because all of these can be used to project the personality and concept of your restaurant and are an integral part of the design process.
"Put yourself in your customers' shoes," Mike Miner says. As a former chef and Territory Manager with Flanagan's, he then asks, "What do you want to see when you are dining at a restaurant and looking at the menu? It should be easy for them to interpret. Remember that it is in fact an interpretation: your menu is suggesting what you are."
Enhance your menu for "strategic reading"
Diners tend to scan through a menu quickly at first and enter it at various points-apps, mains, desserts, seafood, steaks. You can't control those individual idiosyncrasies, but you can make sure the menu permits easy and clear reading. And that includes foregoing the elaborate cursive fonts. Keep it simple and legible.
Assume your customers are quite savvy and cunning when it comes to reading a menu: high among their list of priorities is checking out the price of your dishes. Restaurateurs might unwittingly facilitate this type of behaviour: when you separate the dish's description and place the price far to the right-hand column you are giving them the briefest moment to decide against a higher-priced dish-and that is not what you want.
"Instead, place your pricing right after the description of the meal. This way the customer is reading the description of the dish and its ingredients and basing their decision on that, not on the price," Oakes said.
Think about menu "real estate," says Miner. "The top of the inside left-hand page can be prime terrain, so use it for expensive items as much as possible."
Make Them Eat Your Words
You have about seven seconds to make a good impression. Word choice, diction, language: how you describe your menu items and its ingredients are the first steps to encouraging customers to make a decision-a decision you want them to make in the direction of higher priced items.
"You gently nudge them along and help them decide by naming your dishes and using descriptive words to enhance the menu item. Make your meals sound appetizing by referring to ethnic flavours or regions if applicable. Don't go overboard, but realize that the humble chicken wrap sounds a lot more enticing as a 'Mediterranean Chicken Wrap,' Oakes says.
"Without creating a long list, you can even focus down to specific ingredients, perhaps building up a fish dish as 'Broiled Lemon-Thyme Haddock.' It doesn't need to be elaborate but just enough to entice the customer such as adding the adjective 'flakey' to your chicken pot pie description."
In his experience, Miner says that the use of descriptive words in the right places and highlighting the right qualities is something of a lost art, in fact. "You are up selling. Don't ask if they want shrimp with the steak. Ask if they want succulent, perfectly grilled shrimp."
Don't COP out on Emphasizing Centre of the Plate
The Centre of the Plate (COP) is a key aspect in your restaurant and that should be reflected on your menu, whether that protein is a prime rib or a hamburger. Restaurant styles and operations vary, but each establishment will have some sort of signature item or dish that they are known for, says Oakes.
"No matter who you are, embrace your brand because it becomes a customer destination. For instance, people will say you have to go to Frank's because of his 'world-famous' wings.
"It's the same on the premium side. I would ensure that there is some sort of qualifier as a way of leveraging the item. It could be as simple as Atlantic or Pacific salmon, or it could be something more specific and proprietary such as Sterling Silver beef - anything that gives a positive and strong attribute to the protein, especially if it is a licensed brand."
As with other items on the menu, the COP benefits (as do you) with the language that is around it: hand-carved, perfectly cut, or anything that can elevate the dish.
"Think about telling a story," Oakes says. "Something along the lines as 'We support Canadian or local beef.' Or, 'We age our beef for such-and-such a time.' That's your brand, your story."
Change for Change's Sake?
Menu changes can be costly in terms of conceptualizing and developing new dishes, testing them, and seeing that the kitchen can create perfect versions of them each and every time. Then there is the cost of printing new menus. If yours is a restaurant that is able to change its menu seasonally, do it fully and don't dabble, according to Miner.
"I wouldn't make small changes to the menu. If you are going to change, make it noticeable-and promote that. Small changes are just that and they don't impress. For restaurants that can't change regularly, one thing they can do to stimulate sales is to create a one-page insert of seasonal items."
Whatever your signature dish is, and whatever else is on the menu, think about your brand, says Oakes. "Whether it is a hamburger or a salad, your menu has to be done differently than somewhere else. It's just like the name of your restaurant-it's your brand."
---
Menu Design Facts:
Keep in mind that your menu represents your brand.

Emphasize higher profit items.

Use graphics, boxes, or shading for directive visual appeal. "The simpler, the better," says Mike Miner. Use clear, effective headings and simple, clean fonts.

Make sure change is in the wind: minor changes may only get minor results.

Your menu should tell a "story" about the food you serve.
| | |
| --- | --- |
| | Andrew Coppolino at 1:30 PM |
| | |
| --- | --- |
| Charcuterie | Monday, October 10, 2016 |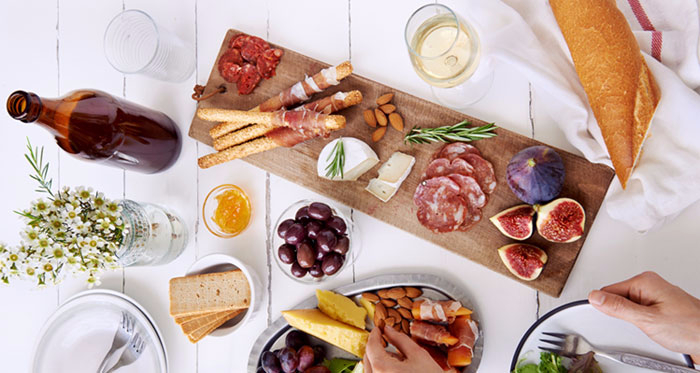 Sofina breaks down all you need to know about Charcuterie:
Charcuterie is the French word for prepared meat products.
Coming from the words chair ("flesh") and cuit ("cooked"), charcuterie was originally a way to preserve meat before the invention of refrigerators.
A Charcuterie offering typically contains:
Dry Cured Prosciutto
Cured Sausages, Salami, Genoa
Cheese & Olives
Condiments (Mustard, Mayo, Jellies, Honey)
Bread / Crackers / Nuts
Fruits / Figs
How to Make the Perfect Charcuterie
Any combination of quality, dry cured meats (i.e. Prosciutto, Genoa, Salami, Calabrese)

Using a premium Italian meat like the Mastro® and San Daniele brands®;

50-100g of San Daniele® Prosciutto Sld (Product no. 225040)

50-100g of Mastro® Genoa Salami (Product no. 225028)

50-100g of Mastro® Sopressata Salami (Product no. 225035)

50-100g of Mastro® Calabrese Spicy (Product no. 225037)

50-100g of Mastro® Porchetta Mild (Product no. 225030)
Ensure you Include:
Cheeses. Look to incorporate a hard, a soft and a semi-hard cheese. Produced with cow, goat or sheep milk, different flavours will enhance the board. Parmigiano, Gorgonzola, Provolone & Testadura are some great Italian cheese choices to add. However a sharp Cheddar, Gouda and Blue also go very well.

Bread/Crackers/Fruits/Figs/Nuts, etc.

Olives, Capers, exotic Mustards, Mayo, Chutneys, Jams, Jellies (red-pepper jelly) are great choices!
---
Charcuterie Tips
A high quality bamboo/other wood board add to the presentation. A regular plate takes away from the romance of Charcuterie.

Meat can be served whole or pre-sliced. Keep it interesting by offering different shapes & sizes.

Make sure the prosciutto is sliced so it is almost transparent!

Ideal portion size is 3oz/person

The flavours of Italian meats are at the peak when they are allowed to warm slightly before serving. Do not take directly from fridge and serve.

As tempting as it may be to dice the cheese, leave it whole for the guests to cut themselves. And, make sure that every cheese, and spread has its own knife or spoon.

Seasonal and Local offerings with Berries, Apricots, Honeys, and Pickled/Grilled Veggies appeal to a broad audience.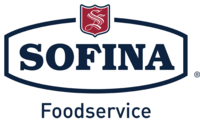 Article submitted by Sofina Foodservice
| | |
| --- | --- |
| | Flanagan Foodservice Contributors at 2:00 PM |
| | |
| --- | --- |
| The Secret is in the Sauce | Monday, October 3, 2016 |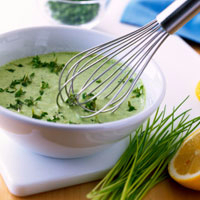 What's in a sauce? Perhaps a lot, even though there may be few ingredients. There are hundreds of sauce variations, but each strives to make the dish taste better.
Chef Technologist Paul Torrance oversees bloom. restaurant at the Waterloo campus of Conestoga College. As a certified Chef de Cuisine who teaches in the school's culinary program, Torrance sees sauces as critical to boosting the value of virtually any dish, and at the same time, helping showcase your restaurant and the cooks who work there.
Dorothy Sanderson, Flanagan Territory Manager, agrees. She says sauces turn the ordinary into the extraordinary, where a humble chicken breast can evolve quickly and inexpensively into a finer dish.
Sanderson points out that sauce doesn't need to be difficult, and there are alternatives. "Thinking of sauces scares some operators," she said. "Either they don't have the time or the skill and knowledge in the kitchen. But sauces can make you a lot of money." They aren't just for high-end dining, either. "I was working with a customer who is using a wide variety of sauces like basil pestos and aïolis for her panini. It's the sauces like these which are making these her signature sandwiches," Sanderson said.
Rich, butter-and-cream-based sauces are on their way out (for now), and so are time-consuming reduction sauces. Trending sauces that closely resemble popular condiments (such as aïoli, mayonnaise, and mustard) have been revived to top everything from flavourful cuts of meat to vegetables to pizza. Sriracha's popularity continues to influence chefs and foodservice operators to find the next hot (literally and figuratively) global sauce.
Fruit sauces are also being modernized with savoury and spicy infusions. Think bright citrus with miso and soy sauce, and sweet pineapple combined with fiery habanero flavour. Fruit sauces featured on menus are also great seasonal indicators. It's another valuable way to promote support of local farmers and commitment to ingredient freshness.
According to Torrance, there is a comfort-food appeal to sauces in that great chefs just about anywhere will recall "sauce with food" memories growing up as a cook, including simple sauces like Hollandaise or mayonnaise. There may only be three or four ingredients, but it's more the technique and skill to produce it that makes the difference.
It's important to remember that presentation matters, too. Customers "eat with their eyes first", and though the sauce might be last on the plate, it is the first thing the diner notices.
Trending Sauces
Barbecue
Mustard
Soy
Hot*
Chimichurri
Peppercorn
Grands**
Salsa
Pesto
Lemon
* Hot includes: Frank's Red Hot, Cholula Hot Sauce, Tabasco Sauce, etc.
** Grands includes: Hollandaise, Demi-Glace, Béchamel, Béarnaise
Canadian operator purchases, 52 weeks ending June 2016.
Updated by Katrina Couto
| | |
| --- | --- |
| | Andrew Coppolino at 12:50 PM |
| | |
| --- | --- |
| Sharing Plates, Tasting Menus and the Modern Palate | Thursday, July 28, 2016 |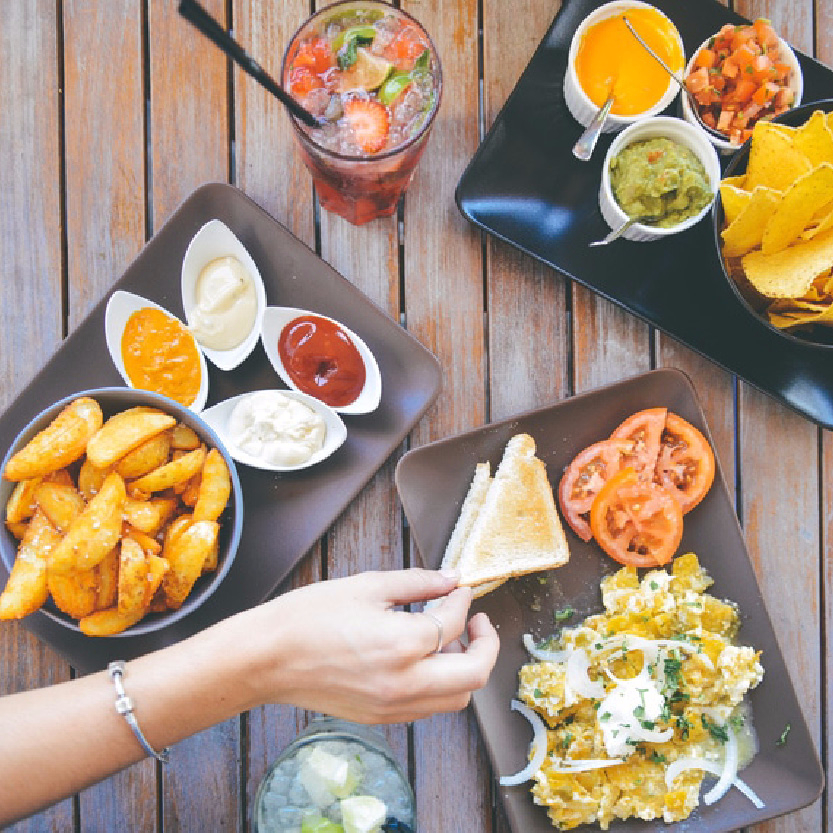 Small plates and shareable dishes are ramping up flavours and the dining experience alike.
Some will say that it is what millennials want, but in the larger sphere, it is part of what might be called a "modern palate" that is all about what might be called holding the "taste-interest" of a customer.
Diners are fickle and many seek change. Shareable menu items are gaining in popularity in response to that, at least in part. The sharing plates idea has its origins in tapas but in a more formalized and harmonized process.
We all understand the app-main-dessert regimen. It's good, and it works. Sometimes you want that 14-ounces of meaty striploin and the half-pound baked potato oozing butter and sour cream and chives. That can still be part of the menu. But there's so much more visual presentation, aroma, flavour and texture to enjoy. Getting front-of-house staff to understand the process is important too: there are so many more "stories" to tell on a menu - ones that can drive sales, too.
A small plates menu, or conceptualizing and coordinating more appetizers for sharing, does the trick. Several smaller courses roll out from the kitchen and can build thematically over the course of the evening. It makes dining a more interactive experience: customers sit and relax with the menu. They order a couple of glasses of wine to pair with, say, five or six dishes. They chat and have a great time discussing options, sharing ideas together.
With this process, something important to the restaurant experience happens: there is a real sense of community that grows when people share a meal. That is heightened when they can share the actual food and talk about it and then decide what to order next.
It wouldn't be at all surprising if such an experience spurred guests to return soon to eat what they missed on the menu this time round.
| | |
| --- | --- |
| | Andrew Coppolino at 1:15 PM |
| | |
| --- | --- |
| Not Your Typical Sangria | Thursday, July 21, 2016 |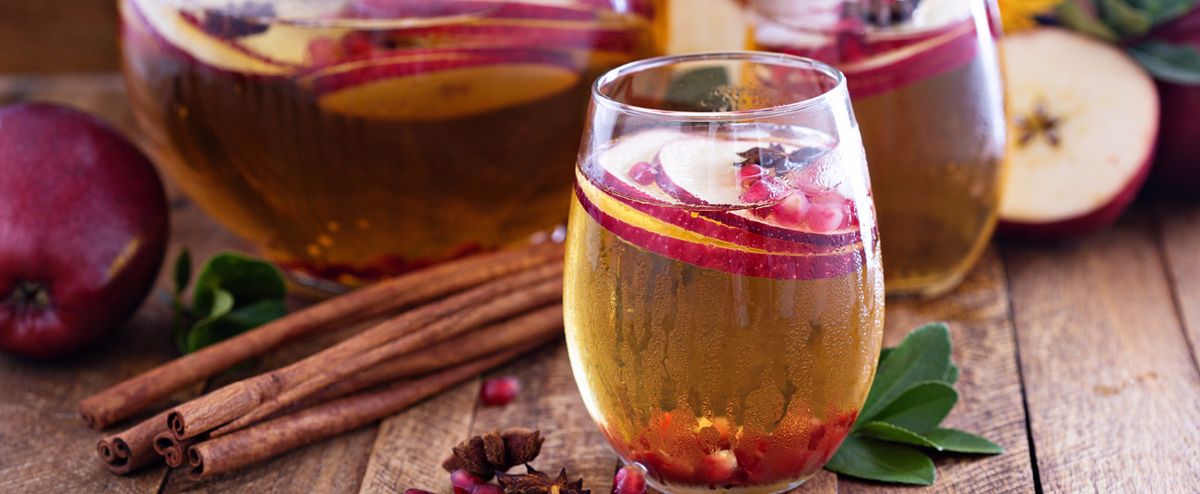 Often seen as a summer beverage, sangria is perfect not only for brunch but as a dessert to top off or complement a delicious lunch or dinner. By creating unique (yet uncomplicated) wine cocktails, your establishment can draw in customers for all dayparts.
Summertime sangria often consists of peaches or an assortment of berries. How about pinot grigio with grapes, honeydew, match a syrup and a sprig of mint? Red wine pairs with fresh figs, blueberries, blackberries, caramel and honey mead. Sparkling lemonade is a perfect companion with sauvignon blanc, amaretto, cherries and sage, while apricots, plums and nectarines taste wonderful with a chamomile simple syrup in an herbal Riesling.
To intrigue guests, try adding less common, exotic fruits such as rhubarb, guava, passionfruit and even vegetables like cucumber. Caramel, maple syrup and honey all work can be used as replacements for sugar. Use edible flowers or fresh herbs such as rose, lavender, hibiscus, basil and peppery arugula as a garnish or to make infused syrups. Instead of the typical liquors, use alternatives like beer, boysenberry vodka or butterscotch schnapps. Branch out with comforting spices including nutmeg, cardamom, vanilla bean, and even cocoa.
Sparkling wine goes tropical with pineapple, mango and coconut rum swirled with coconut cream. Strawberry-kiwi pairs with dragon fruit, gin and jasmine tea in a rose wine, garnished with pansy blooms.
Make slushies or granitas using frozen fruit blended with wine. Create eye-catching sangria swirls with two different flavours and colours. Top sparkling wine with fruit sorbets or ice cream for a refreshing kick.
Now who would ever say sangria is just a simple summer punch?
By Caitlin Lemoine
| | |
| --- | --- |
| | Flanagan Foodservice Contributors at 11:00 AM |
| | |
| --- | --- |
| Supersize Your Guest Cheques | Monday, May 23, 2016 |
Upselling: on the one hand, it might seem like you are being pushy; on the other, think of it as an education process and one that gives your customers information about menu items they may not be thinking about (or were afraid to ask about).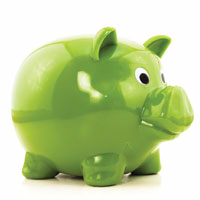 The sooner your wait-staff recognize the value of upselling (without being pushy) and can upsell with sincerity, the sooner your bottom line will be healthier. Another bonus: your staff will be happier when their cheque-average increases along with their tips.
It's a question of psychology as much as anything else. People are shy, timid, and can feel guilty when it comes to ordering dessert after a meal. When you ask them point-blank if they'd like dessert, it leaves them with an easy "yes" or "no" answer. It will be much harder for them to refuse a server's pleasant story about a dessert told with a wink and a smile. For example: "I love our chef's chocolate mousse cake. It's made for chocolate lovers. People have said it has changed their lives."
Know your menu and be suggestive
"When it comes to dessert, people are sometimes hesitant to ask, especially after a fairly substantial meal," according to Steve Marshall, director of sales for Magnum Food Brokers. Wait-staff have to break that silence by prompting customers.
Suggestive selling, according to Chris MacVicar, Flanagan Territory Manager, can be successful when you trade spots, metaphorically, with your guest. It's about focusing on their needs and desires.
"I like to think of a customer watching as a server comes to my table. There's nothing like a waitress being excited about menu items. And it's not just about selling the least expensive items because sometimes more expensive items are really fantastic."
It is important, MacVicar adds, that wait staff try the food and be knowledgeable about it, from appetizers to entrées to desserts. Whatever the style of restaurant and dining, your staff should recognize that people are visiting a restaurant for the dining experience; that might be your Black Angus beef or home-style meatloaf in a comfort-food setting. Otherwise, they would be eating at home.
In order to get that experience, MacVicar believes guests are eager to talk to restaurant staff in order to learn more about the menu and what some of the special dishes are. Give them what they want: therein lies the upsell.
That goes for relatively simple items too. Something like sweet potato fries are a popular stand-alone premium appetizer that can be served with different and creative dips that can be made back-of-house, according to Josh Horbow of McCain Foods.
"They are effective for upselling as part of a combo of soup, salad, or sweet potato fries for $1.99. We are seeing a lot of success with this right now mainly because as an appetizer more and more people are starting to try it. It's being recognized and a bit of demand for it has evolved."
Companies like McCain have resources permitting them to assist with menu creation and the development of customized table tents for customers.
When all is said and done, staff training is key, especially in light of more educated customers who refer to themselves as "foodies" and ask with confidence about menu details and for suggestions from staff. You do not want to get caught not seeming to know what the menu items are like and how they are prepared.
Of course, the wine list also requires attention when it comes to server knowledge and upselling. If you have wine suppliers visiting your restaurant take advantage of that and ask them to discuss their products and do some tastings, MacVicar adds.
"More are more people see themselves as connoisseurs and will ask openly for a server's wine selection with their entrée, for example. It's important that staff is trained to be able to respond and make the upsell happen."
Talk and get your just desserts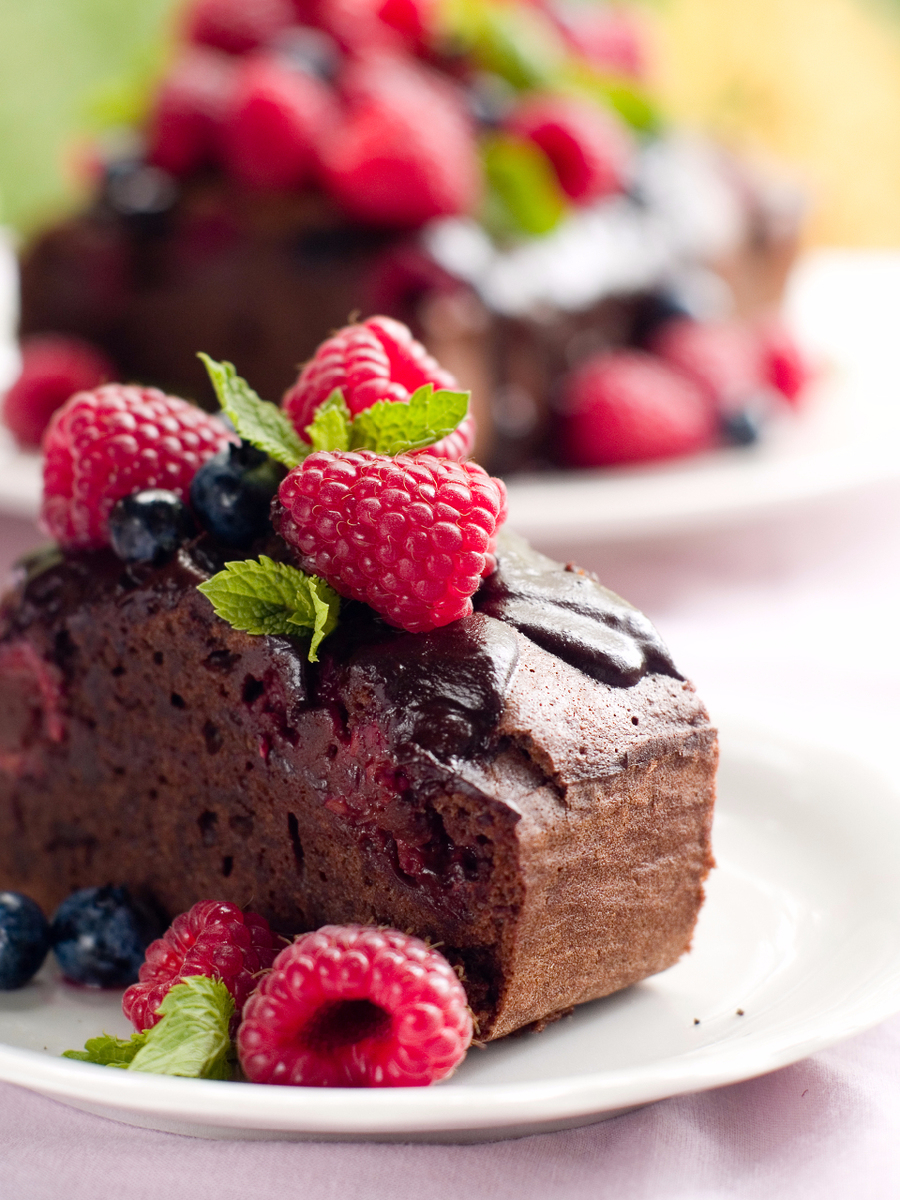 Ah, desserts: they are the last impression-visual and taste-that your customer has of your restaurant. So upsell guests on dessert and make sure that what they buy positively dazzles on the plate.
Original Cakerie, Canada's largest independent baker according to Marshall, prepares gourmet round and sheet-cake desserts for the foodservice industry. The products are noted for their quality and versatility, permitting restaurants to cut the cake into a particular desired shape, thereby controlling portion cost.
"However, if the wait-staff is talking about it that can make the difference. If staff are trained to say, 'We have this great chocolate dessert and I had some yesterday. It was fantastic,' you might just find that people jump in and you've made your sale"
Another consideration that Marshall adds is not to isolate one guest. Encourage people to share the guilt and sell suggestively, almost as if the answer is going to be yes, "The chocolate truffle mousse cake and two forks?" With the customers' affirmative response, you then have a round of coffee sales to add to the chit.
"Comments and tasting notes shared by your staff can make an instant human connection with customers-something a menu can never do," said Marshall.
It is also important to focus on plate presentation. It doesn't have to be overly dramatic, but a brownie on a plate at a restaurant has to look much more enticing than what customers could eat at home. He suggests working with wait-staff a bit on plate presentations for desserts that add entertainment value.
Marshall does not generally believe in using dessert trays or trollies-the food just cannot maintain a high enough standard of quality and appearance to benefit sales.
And as well, give your customers dessert menus at the right "dessert moment"; don't include them with the food and beverage menus. "Make sure wait-staff are talking about coffees and special coffees with dessert as they are clearing the table at the end of a meal," says Marshall.
"It doesn't need to be a hard sell, just a suggestion and then walk away. When staff come back and check in, the response is surprising. You could see dessert and coffee sales jump about 20 percent if your entire staff does that."
| | |
| --- | --- |
| | Andrew Coppolino at 10:00 AM |
| | |
| --- | --- |
| Preserving the Seasons | Thursday, May 5, 2016 |
More and more savvy diners look for seasonal ingredients on restaurant menus. And, for the most part, restaurants do their best to give them what they want. But in a country like Canada, cooking with the seasons isn't always easy.
Spring and early summer get cooks and customers alike excited. We start off with favourite crops that many people are waiting for such as asparagus, rhubarb and strawberries. Perhaps a bit more exotic and less familiar are other harbingers of spring: ramps, morels and fiddleheads. They too might show up on menus.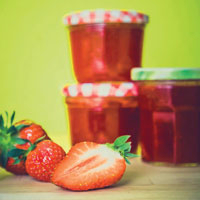 But what about cold January and blustery February? True, there are lots of imported fruits and vegetables to tide us over until the new spring produce arrives again, but there is a long-standing and well-established tradition and technique that can get local produce on a menu even when the frosty snows blow: preserving. It's what our great-grandmothers did, and the fact remains today that "canning" or "putting up" the season's bounty resonates with many people.
Preserving food captures more than spring rhubarb or summer green beans: it's a comforting ideal that conjures up an earlier era.
And it doesn't have to be boxes' worth: canning just a few pickles of asparagus or ramps at the height of their season will add a crisp, tangy and acidic crunch that can be plated as part of an appetizer in winter which acts as a reminder of the warmth and sunshine. Local strawberry preserves can embellish a dessert, while rhubarb can add a punch to both sweet and savoury dishes several (less pleasant) months from now.
Preserving also says something about your kitchen. It's a connection that a restaurant can make with their customers that shows they are in tune with the seasons and dedicated to creating the best food and dining experiences they can.
| | |
| --- | --- |
| | Andrew Coppolino at 11:00 AM |
Contributors
Latest Posts
Archive
2017

2016

November

October

July

May

March

February

2015

December

September

July

June

May

March

January

2014

December

November

August

July

May

April

March

2013

December

November

August

May

February

2012

December

November

October

September

August

May

2011

2010

December

November

October

August

April

February

January

2009

2007

2005
Tags
Everything
Appetizers
Beef
Beverages
Breakfast
Canada
Centre-of-the-Plate
Cook With
Desserts
Dinner
Entrées and Mains
Get Seasonal
Healthcare
Holidays
Keep Up With Trends
Local
Lunch
Marketing Your Restaurant
Maximizing Profits
Menu Makeover
Millennials
Mother's Day
Ontario
Pork
Poultry
Produce
Protein
Seafood
Smallwares and Equipment
Spring
Social Media
Staff
Summer
Super Bowl
Take-Out
Technology
Valentine's Day
Winter