How to PIVOT Back in the Pandemic World

Like many companies, we are closely monitoring the evolution of the COVID-19 pandemic around the world and more particularly in Ontario. We continue to work closely with all of our customers to keep up-to-date on your needs as the current situation changes rapidly.

We have taken several measures to minimize the risks associated with COVID-19. In particular, we have implemented measures to reduce the travel of our employees and have prohibited business trips, unless absolutely necessary, as well as allowing teleworking to those whose functions allow it. We also encourage our employees to limit personal travel and have imposed a self-isolation period for those who have returned from travel outside of Canada.

Our procurement department is very active with our suppliers in order to ensure an acceptable level of product supply and to ensure they notify us quickly in case of concerns related to maintaining our level of inventory. We wish to reassure you that to-date, we have not seen any delay or problem in the supply of goods due to the COVID-19 pandemic.

As you aware we take the outmost care in the service we provide to all our customers. We believe that it is our social duty, and not only in the context of our operations, to continue to serve you well. 
Helpful Resources
We will continually update this page, check back often for the most recent news.
What does the future hold for foodservice? Here are 7 top trends to keep you on track
Hindsight is 2020, as the old expression goes. Certainly, as we rounded the corner in 2019, the prospect of a bright new year was uppermost in our minds.
The eyes have it – how do servers communicate behind the mask?
How are servers – and other restaurant staff – connecting with guests now that they have to wear face masks and avoid contact? And how do guests know when servers are smiling?
Restaurant and food services health and safety during COVID-19
Find resources, best practices and information to help keep your workers safe and healthy, and your business in operation, during COVID-19.
COVID Products
s.t.o.p. Restaurant Supply has sourced a large selection of PPE products.  The site is continually updated, visit often for the most up to date information.
Take Out & Delivery Guide
Consumer behaviour has shifted during the pandemic and shows little signs of returning to the same old, same old ways of life. You will need to observe shifts in eating, shopping, and returning to foodservice establishments.
COVID Re-opening Guide
Ensuring your guests' as well as your employees' safety and health will be paramount to rebuilding your operation.  This guide details what you need to consider and highlights products you may need to consider.
Make your Drive Thru Safe and Tasty
Have you opened a drive-thru to supplement income from takeout and delivery? Here are some key considerations to make sure you have the safest, cleanest window selling environment.
Think like a Grocerant
Since the mid-teens, traditional grocery stores in Canada have been blurring the lines between grocery and restaurant foodservice with so-called "grocerants." These intersections of grocery and eatery have seen a number of food retailers, like Longos, Loblaws and Farm Boy (Sobeys) add in store restaurants and full meals for shoppers who want to do more than pick up their bread and bananas. For Millennials on the go, especially, these hybrids have offered the perfect combination of convenient food shopping and a hospitality experience.
DineIn@Home
Many consumers are wondering which restaurants in their region are still open and offering take-out and delivery. DineInAtHome.ca aims to fill this gap and become consumers' go-to source of information. Through this exciting project, all Canadian foodservice establishments who offer take-out and delivery will be listed at no cost. In a very user-friendly fashion, the directory will provide specific details on a restaurant's location, cuisine types, website, social-media accounts, menus, specials, hours of operation, take-out and delivery details, and more.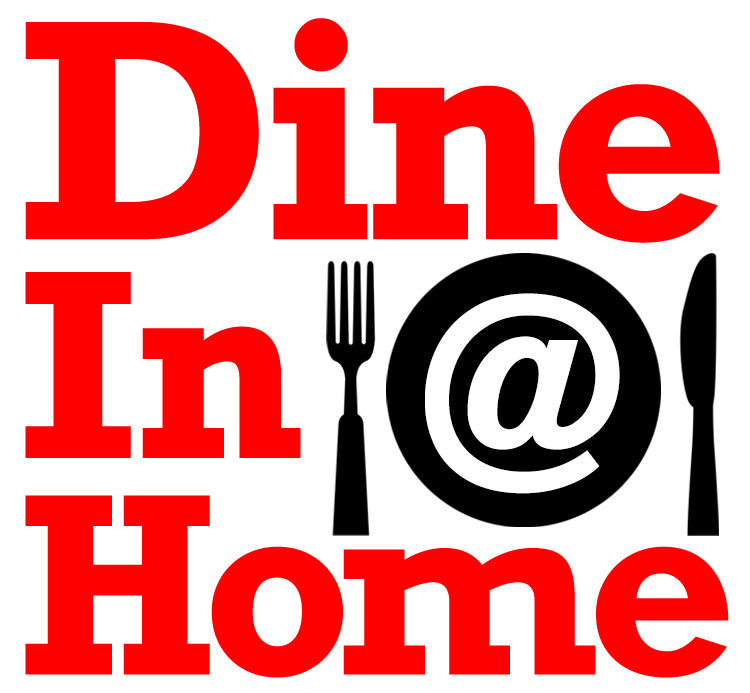 Ontario Pork Supports Local Restaurants with Paid Advertising

Ontario pork producers know that supporting local restaurants through these uncertain times is the right thing to do. Whether that support is through ordering delivery/take-out or buying gift cards online, we should all come together to ensure local restaurants have a steady income into the future.
9 Tips to DEEP Spring-Clean your Restaurant
Whether you've closed your restaurant temporarily or converted to takeout, delivery or drive-thru only, the coronavirus offers an opportunity to do the kind of deep cleaning that makes regular spring-cleaning look like a light dusting
Using Instagram to stay connected during COVID-19
If you're not on Instagram, you don't exist. That's the hard truth. The social media landscape has quickly become the dominant marketing tool for restaurants to connect globally and directly with existing and potential customers. No biggie, there are just around 1 billion of them.
Making Food Delivery Easy
Flexible restaurant operators are converting from eat-in to takeout during the COVID-19 pandemic. And whether they're fine dining, QSR or casual eating establishments, they're finding it's not as hard as you may think to revamp an eat-in operation. Also, according to infectious disease specialist Isaac Bogoch, the risk of contracting the virus from takeout and delivery is "so extraordinarily small" – good news for consumers and restaurant operators alike.
See the top takeaways to ensure your takeout is a success
5 Quick Tips for Take Out and Delivery 
1)  The right packaging is critical ensuring the food arrives in the best possible condition.  Take a look at our Take Out catalogue and reach out to your sales representative for more information.
2)  Many people are choosing to eat in their car; make sure you provide all the necessary items needed to ensure they can enjoy their dining experience.  
3)  Engagement on social media is an essential strategy, particularly during a time like this.  Include a note with their take out order asking your customers to share their meal on social and help support local businesses.  
4)  Consider having your employees deliver the food rather than partnering with a third party.  Flanagan's and s.t.o.p. Restaurant have thermal products that can help maintain the temperature. 
5)  Perhaps some of your most popular dishes can be frozen (i.e. meat pie) and sent home for dinner at a later time.  Consider meal kits (i.e. taco kits for home) as a fun way to engage your customers and get the family involved.
For more information on these topics and more, click here.
Navigating COVID-19
Restaurants Canada is closely monitoring developments related to COVID 19 to ensure that our industry has all the necessary information associated with this evolving public health situation. 
Smart Serve
With the recent announcement that consumers can order alcohol with their take out orders, Smart Serve has announced free delivery driver training from April 1st to 30th, 2020.   Don't forget, if you're going to be delivering alcohol, the delivery agent must have this certification by April 25th, 2020.