Flanagan's Raises $40,000 for Friends of We Care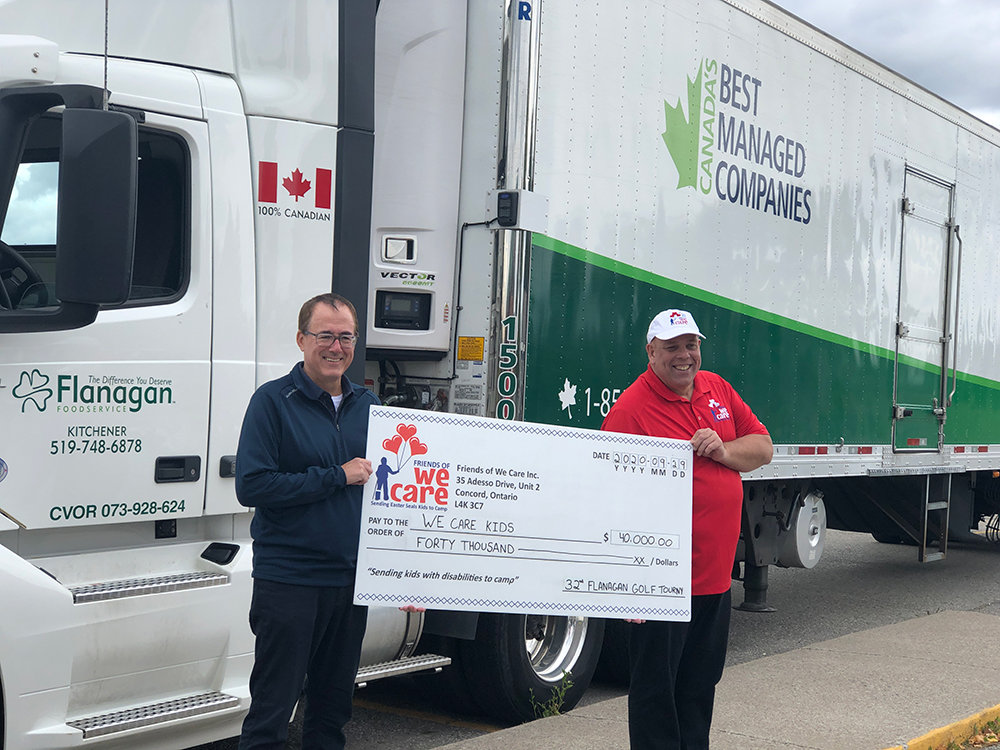 On Tuesday, September 29, 146 golfers gathered at Granite Ridge Golf Course in Milton, Ontario to participate in Flanagan's 32nd annual "We Care" Golf Tournament. The response from attendees was overwhelmingly positive, many haven't attended any foodservice events since March and were very grateful to the Flanagan team for hosting this event. 
More importantly, the company was able to raise $40,000 for Friends of We Care.  For years, Flanagan's has been an active and proud supporter of We Care, a foundation that raises funds through the foodservice and hospitality industry to send physically disabled children to Easter Seals camps across the country.
Each year, Flanagan Foodservice raises tens of thousands of dollars for this Canadian non-profit charity. To put on an event this size is always a challenge, particularly more so this year with all the COVID protocols that had to be followed ensuring everyone's safety.