Beet Puree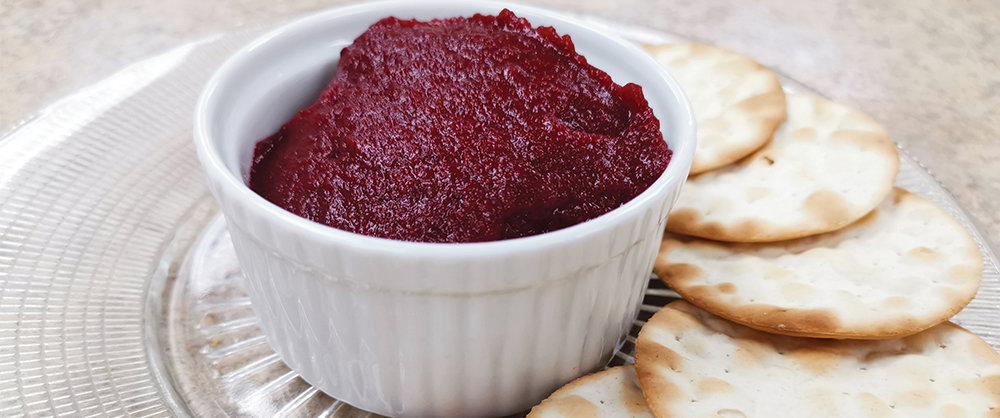 Cook Time: 5 min
Serves: 50 portions; #12 scoop (green)

Ingredients:
3.2 Kg (16 cups) of Pickled Beets, Drained
620 g (2 ¾ cups) of Prunes, Pitted Stewed Whole
200 mL (¾ cup) of Red Wine Vinegar
Directions:
*WASH HANDS before beginning preparation & SANITIZE surfaces & equipment.
Combine drained, canned beets, prunes, and vinegar in a food processor. Blend until smooth.
Serve as a side dish for roast meats.
Nutrition Facts for One Serving
Calories: ~ 50 kcal
Note: Nutrient composition provided is approximate and may vary by ingredients used and quantity prepared. The nutrient composition values were rounded to the nearest 50 kcal for calories and the nearest 10 mg for sodium.