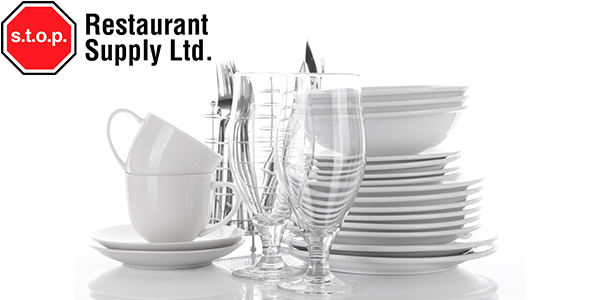 At Flanagan Foodservice, we recognize the value of having a solid team around you. In helping your business to succeed, we have a unique team member working with us: s.t.o.p. Restaurant Supply Ltd.
s.t.o.p. has been in the smallwares and restaurant equipment business for two decades, and the Flanagan-s.t.o.p. relationship can save you money and time by cutting out unnecessary steps and costs.
Flanagan's and s.t.o.p. can give you:
Access to more than 5,000 smallwares items and restaurant equipment

Streamlined ordering from s.t.o.p. with your Flanagan order

One convenient invoice
Without making a trip to a store, you can simply order smallwares and equipment, and add them to your Flanagan order. You then pay one invoice instead of two. It is also a benefit that your Flanagan representative gets to know more about your business and its needs – and that in turn can help you serve your customers more efficiently and cost effectively.
s.t.o.p. has three locations (Kitchener, Sudbury and Burlington), so that through the extensive Flanagan distribution system they can serve all of Ontario virtually overnight. Their third location is Hamilton Store Fixtures, a division of s.t.o.p. Restaurant Supply.

Check out the thousands of items in s.t.o.p.'s online catalogue at shopatstop.com – then talk to your Flanagan representative about adding purchases to your next Flanagan order.
Apparel
From aprons and jackets to pants and shoes, s.t.o.p. Restaurant Supply offers a range of high-quality, comfortable apparel to meet the requirements of your establishment. Find classic styles with the perfect fit.
Smallwares
Dinnerware, flatware, and pots and pans are only a few of the ingredients needed to keep your establishment running smoothly.
Supplies
Using the right tools and accessories is a must in any foodservice establishment. Find a full assortment of baking, bar, and pizza supplies, as well as cleaning supplies to meet industry standards.
Equipment
s.t.o.p. offers high-quality commercial kitchens as well as customized smallwares & equipment programs. Contact your Flanagan representative about equipment design, consulting & installations.