Our People Love Flanagan's!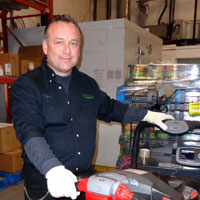 I've been with Flanagan's for 25 years and I still enjoy working here. Every day has a little uniqueness to it. The people I work with pitch in and accomplish what some days seems like the impossible. The day's tasks get completed quickly, accurately, safely and with a little bit of fun mixed in.
Flanagan's is a fair company with excellent wages, benefits, in house advancement and you can become a shareholder in the company you work for. If you're not afraid to be challenged daily and have a positive outlook I guarantee you will be pleased that you have moved over to the Flanagan Family.
Dave, Warehouse Team in Kitchener
with Flanagan Foodservice since 1991
---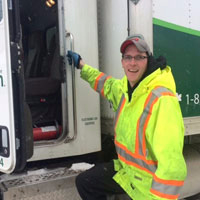 I picked Flanagan's for a work place because of the hours. There are not too many truck driving jobs which allow you to be home at night and have time during the week.
The benefits which the company offers from pension plan to profit sharing are great, and fellow employees are always ready to lend a hand if needed. I would recommend Flanagan's to others for the amazing team members, and the numerous amount of benefits it has to offer.
Joe, Transportation Team in Sudbury
with Flanagan Foodservice since 2008
---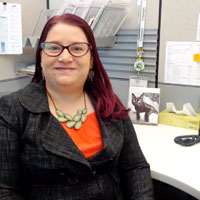 One main factor for me in deciding to accept a job with Flanagan's was the process of getting to know my new boss. She was super friendly and we connected on a different level. I was treated like family from the beginning. I love Flanagan's Inclusive Family Spirit! Everyone works together for a common purpose. We are all willing to help one another achieve our goals and objectives.
I am now in my second role with the company. I fit in here and everyone welcomed me to the position. Moving to Flanagan's was the best decision I have ever made. The grass really is greener at Flanagan's!

Amber, Procurement Team in Kitchener
with Flanagan Foodservice since 2013