Flanagan Foodservice Named One of Canada's Best Managed Companies
March 2014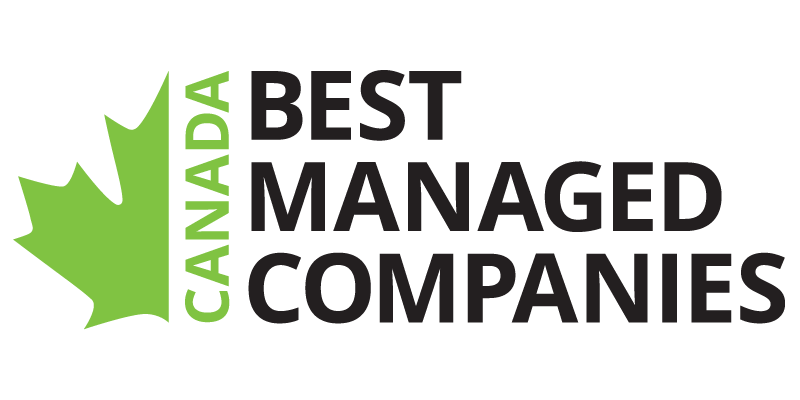 We share this designation with all of our customers, employees and suppliers.
Thank you for your commitment and dedication to Flanagan Foodservice.
Flanagan Foodservice is honoured to receive the designation of one of Canada's Best Managed Companies (Best Managed) for 2013. This prestigious award is sponsored by Deloitte, CIBC, National Post, Queen's School of Business and MacKay CEO Forums.
Established in 1993, the Canada's Best Managed Companies is a national awards program, recognizing Canadian companies that have implemented world-class business practices and created value in innovative ways. Applications are reviewed by an independent judging panel that evaluates how companies address various business challenges, including new technologies, globalization, brand management, leadership, leveraging and developing core competencies, designing information systems, and hiring the right talent to facilitate growth.
Over the past several years, Flanagan Foodservice has undergone two strategic reviews. The first led to the creation of a new vision, mission statement, values and a full rebranding, complete with a new tagline and logo. It also included a renewed emphasis on sales and marketing; key product categories and a revised organization structure. The successful execution of the plan has enabled Flanagan's to record excellent results in terms of sales and profitability.
Stage 2 of the strategic plan, which focuses on developing employees, increasing staff, enhancing service, capacity planning and adding resources, was developed in consultation with customers and employees. The strategy has strengthened Flanagan Foodservice in the marketplace by positioning the company for growth within Ontario and in building a strong and responsive organization.
"We are delighted to be named one of Canada's Best Managed Companies. The Flanagan team works collaboratively to ensure our customers receive exemplary service. This award is a reflection of the hard work and dedication put forth by our remarkable people. Everyone's efforts over the past years are the only reason we got to where we are, but the opportunities that lie ahead for Flanagan's are even more exciting," said President Dan Flanagan.
"This year's winners demonstrate the significant impact that Canadian private companies make from coast-to-coast - and beyond - by pursuing innovation and investing in meeting the needs of their clients," said Jon Hountalas, Executive Vice-President, Business Banking, CIBC.
2013 winners of the Canada's Best Managed Companies award, along with the Gold Standard winners, Requalified and Platinum Club members will be honoured at the annual Canada's Best Managed Companies gala in Toronto on April 1, 2014. On the same date, the symposium will address leading-edge business issues that are key to the success of today's business leaders.