Flanagan Requalifies as One of Canada's Best Managed
March 2017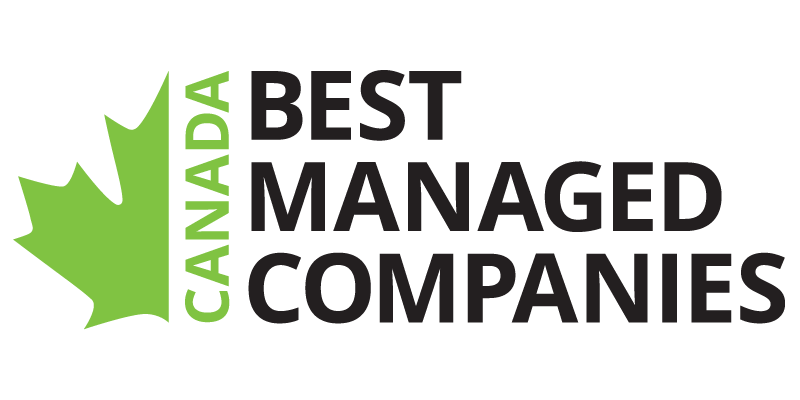 We share this designation with all of our customers, employees and suppliers.
Thank you for your commitment and dedication to Flanagan Foodservice.
Kitchener, ON – March 9, 2017 – Flanagan Foodservice won its initial Best Managed award in 2013 and has successfully retained its status for four consecutive years, becoming a Gold Standard winner in 2016.
Established in 1993, Canada's Best Managed Companies is one of the country's leading business awards programs recognizing Canadian-owned and managed companies for innovative, world-class business practices. Winners are an important engine of economic growth for being adaptable and sustainable in a global market. Applicants are evaluated by an independent judging panel made up of judges from Deloitte, CIBC, Canadian Business, Smith School of Business and MacKay CEO Forums. Best Managed companies share commonalities that include an emphasis on culture and people, innovation, sustained performance and strong financial results.
"It's much more than just financial performance," said Lorrie King, Partner, Deloitte and Co-Leader, Canada's Best Managed Companies program. "The ingredients to success also include overall business performance and sustained growth. It takes dedication and commitment from the entire organization."
Flanagan Foodservice is honoured to have achieved Gold Standard status. Says President Dan Flanagan, "We are so pleased to be recognized as one of Canada's Best Managed Companies Gold Standard winners. The exemplary service provided to our customers by the 500+ dedicated team members at Flanagan's is why we have been recognized through this program every year since 2013. Together we are so proud of what we have accomplished over our 40 years in business and are very excited about the tremendous opportunities we are pursuing for the future."
The Best Managed program is sponsored by Deloitte, CIBC, Canadian Business, Smith School of Business and MacKay CEO Forums.
---
Related News
 

 

Flanagan Foodservice is honoured to receive the designation of one of Canada's Best Managed Companies (Best Managed) for 2013.

 

March 2014

 

 

 

Flanagan Foodservice won its initial Best Managed award in 2013 and has successfully retained its status for five consecutive years, retaining the Gold Standard designation that was awarded to Flanagan's in 2016.

 

March 2018