33rd Annual We Care Golf Tournament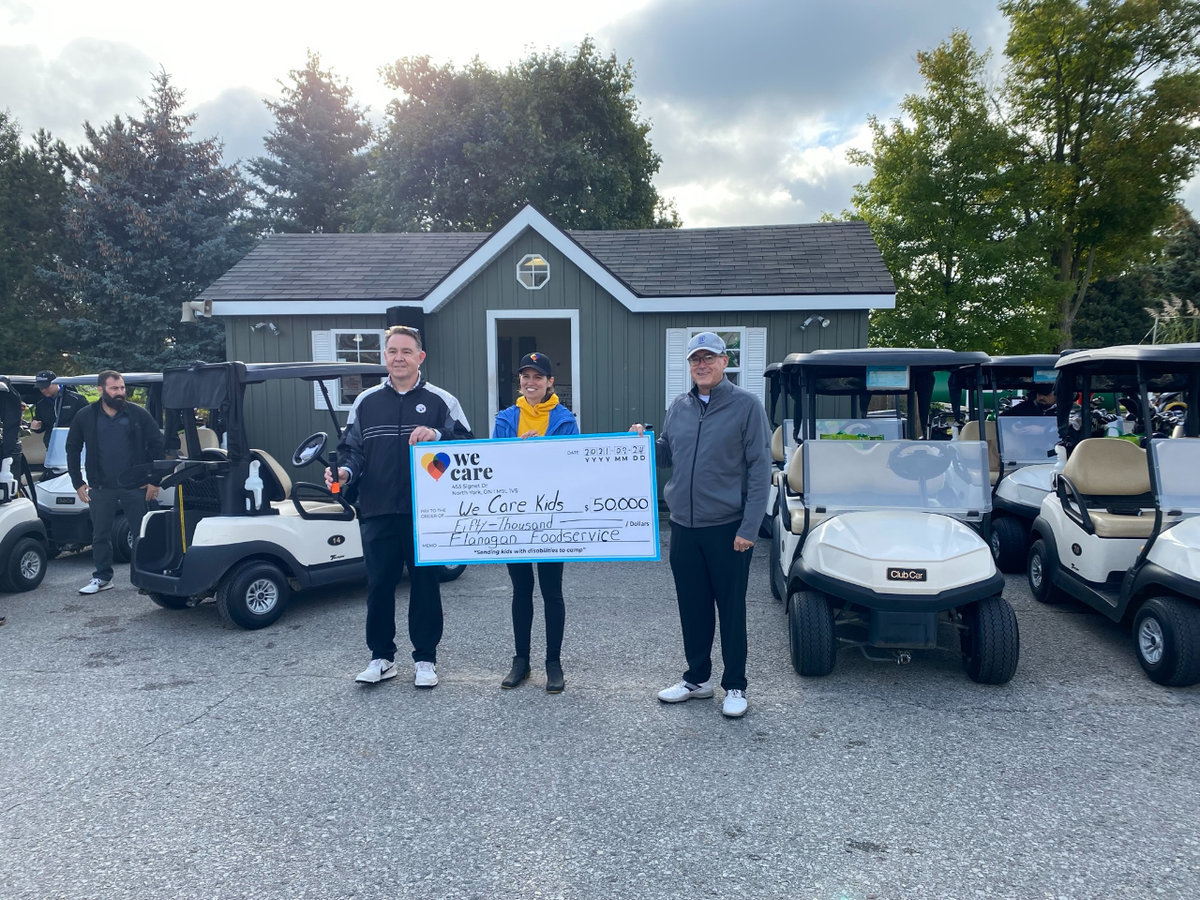 On Friday, September 24th Flanagan Foodservice held their 33rd Annual We Care Golf Tournament at Granite Ridge Golf Course in Milton. Over 170 golfers participated in the tournament.
Flanagan Foodservice presented a cheque for $50,000 to Tiana Rodrigue, Executive Director at We Care.
We Care's mission is to send children with disabilities to camp through the collaborative efforts of the Foodservice and Hospitality community.  The camps allow kids with disabilities to realize their full potential.
We would like to thank the attendees and Flanagan employees for their support the day of the tournament and those that make contributions to We Care through regular payroll deductions.
Click for more information about We Care.