Egg Salad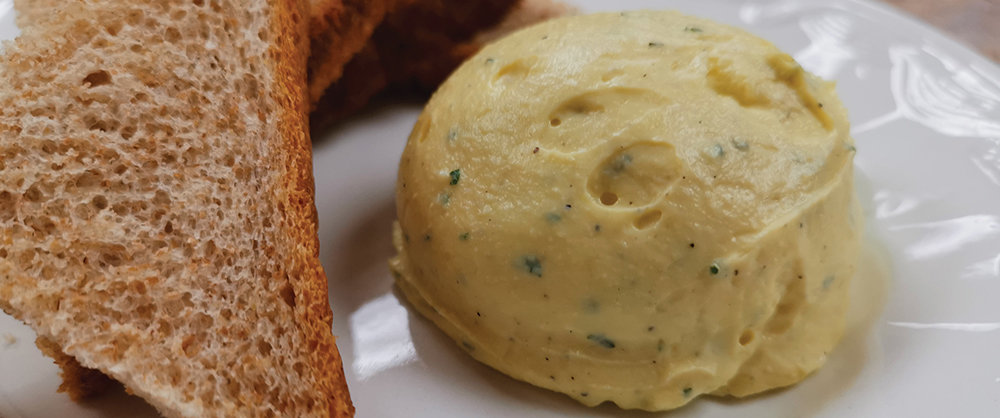 Serves: 50 portions; 1 #12 green scoop

Ingredients:
70 Eggs
700 mL (4 cups) Mayonnaise
21 g (1 ½  Tbsp) of Salt
1.5 g (½  Tbsp) of Pepper
70 mL (⅓ cup) of Mustard (Dijon or regular)
21 mL (1 ½  Tbsp) of Lemon Juice
42 mL (3 Tbsp) of Dried Parsley
Directions:
*WASH HANDS before beginning preparation & SANITIZE surfaces & equipment.
Place eggs in a saucepan, covered with cold water. Bring to a rolling boil, turn off heat, cover with lid and let sit for 10 minutes. Drain water and cover eggs in cold water. Peel.
Combine eggs in a bowl and combine with mayonnaise, salt, pepper & mustard in a food processor. Blend until smooth. Store in the refrigerator. Keep chilled. CCP - maintain <40F/4C. Discard unused product.
Nutrition Facts for One Serving
Calories: ~ 100 kcal
Protein: 10+ g
Note: Nutrient composition provided is approximate and may vary by ingredients used and quantity prepared. The nutrient composition values were rounded to the nearest 50 kcal for calories and the nearest 10 mg for sodium.