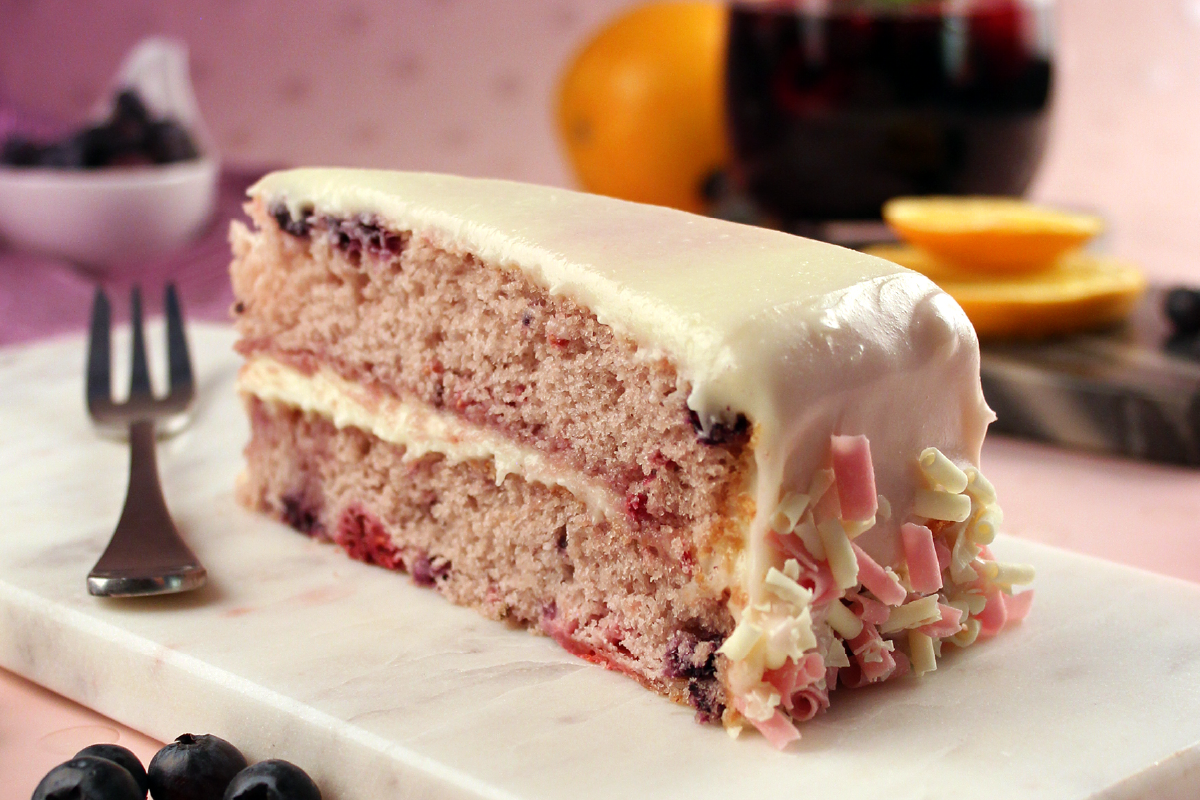 Wow! Factor Desserts has been a valued supplier of Flanagan's since 2006, and for more than ten years we've had the pleasure of showcasing their delicious desserts at our annual food shows.
These longtime customer favourites are just a few of their delicious and unique products:
Colossal Carrot Cake  (Flanagan code: 104187)
Cookies and Cream Cake  (Flanagan code: 104481)
Gluten-Free Turtle Cheesecake  (Flanagan code: 104088)
3" Vanilla Crème Brûlée  (Flanagan code: 107032)
 
Here are ten reasons we love Wow! Factor Desserts (and why you will, too):
1.  They use premium, high-quality ingredients
If you've already enjoyed one of Wow! Factor's cakes, you know exactly what we're talking about. Not only are Wow! Factor's desserts creative and unique, they're decadently made with real butter, cream cheese, whipping cream, as well as Halal and Kosher-certified gelatin.
The chocolate in Wow! Factor's desserts is Barry Callebaut's Finest Belgian Chocolate, which is made using the best sustainable cocoa beans of West Africa.
 
2. A selection of their products are gluten-free
Guests with Celiac disease or those watching their wheat intake are not denied Wow! Factor's indulgent after-dinner treats.
Wow! Factor is part of the Gluten-Free Certification Program that is endorsed by the Canadian Celiac Association, and their line of flavourful gluten-free desserts include Strawberry Champagne Cheesecake and Chocolate Almond Torte.
 
3. Their desserts are innovative and original
Wow! Factor's products absolutely live up to their namesake; Carrot Lava Cake, Warm Ginger Cake, and Cayenne Brownie are just some of their incredibly inventive desserts.
Individual Carrot Lava Cake
Flanagan code: 107975
Warm Ginger Cake
Flanagan code: 107036
Cayenne Brownie
Flanagan code: 107976
4. Their seasonal and special occasion desserts are unique and fun
Each spring and fall, Wow! Factor releases a collection of seasonal desserts that set your business apart. This spring they've released three incredible new flavours: Sangria Cake, Reese Blondie Cake, and Pina Colada Pie.
Candy Cane Mousse
Fall 2018
(Seasonal offer only)

Sangria Cake
Spring 2019

Flanagan code: 104169

White Chocolate Gift
Fall 2018
(Seasonal offer only)
5. They offer direct drop-ships
If you've ordered a Wow! Factor product that isn't yet in the Flanagan warehouse, rest assured; Wow! Factor will personally deliver the product to you.
 
6. They have a free dessert menu program
Every six months, qualified customers* are eligible for 25 custom, full-colour dessert menus complete with mouth-watering photos of your exciting new desserts at no charge.
Visit Wow! Factor's website for more information on their Make a Menu program.
 
7. Their admirable community involvement with the Robin Hood Association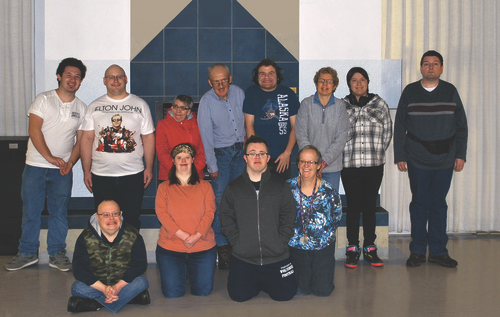 A cherished part of Wow! Factor since 1992 is their practice of employing people from the Robin Hood Association, a local organization that provides assistance and job opportunities for people with disabilities. These employees hand-fold each and every box that their desserts are packaged in.
Though this process could become automated—and more cost-effective—Wow! Factor values the rewarding experience these jobs offer to the community.
(Photo courtesy of Wow! Factor Desserts)
 
8. They use sustainable packaging
In addition to being hand-folded by their Robin Hood team, every box used is made from FSC (Forest Stewardship Council) Certified Paper. That means that each box is made from 100% recycled content and is 100% recyclable.
 
9. They're Canadian!
A Canadian company, Wow! Factor's products are made in Sherwood Park, Alberta. Their factory outlet and warehouse is here in Toronto.
 
10. Their people are second-to-none
The Wow! Factor team goes above, beyond, and even further than that. Their excellent customer service is appreciated not only by our Flanagan team, but by every operator who has the pleasure of working with Jacqueline Pancho-Flowers and Rebecca Leonard, Wow! Factor's Ontario sales representatives.
For more information about Wow! Factor Desserts, speak to your Territory Manager, call Customer Relations, or visit wowfactordesserts.com.
* To qualify for Wow! Factor Desserts' free dessert menu program, you must currently purchase three Wow! Factor Desserts products as part of your dessert menu.