Rae's Bistro weathers the COVID-19 storm...and so can you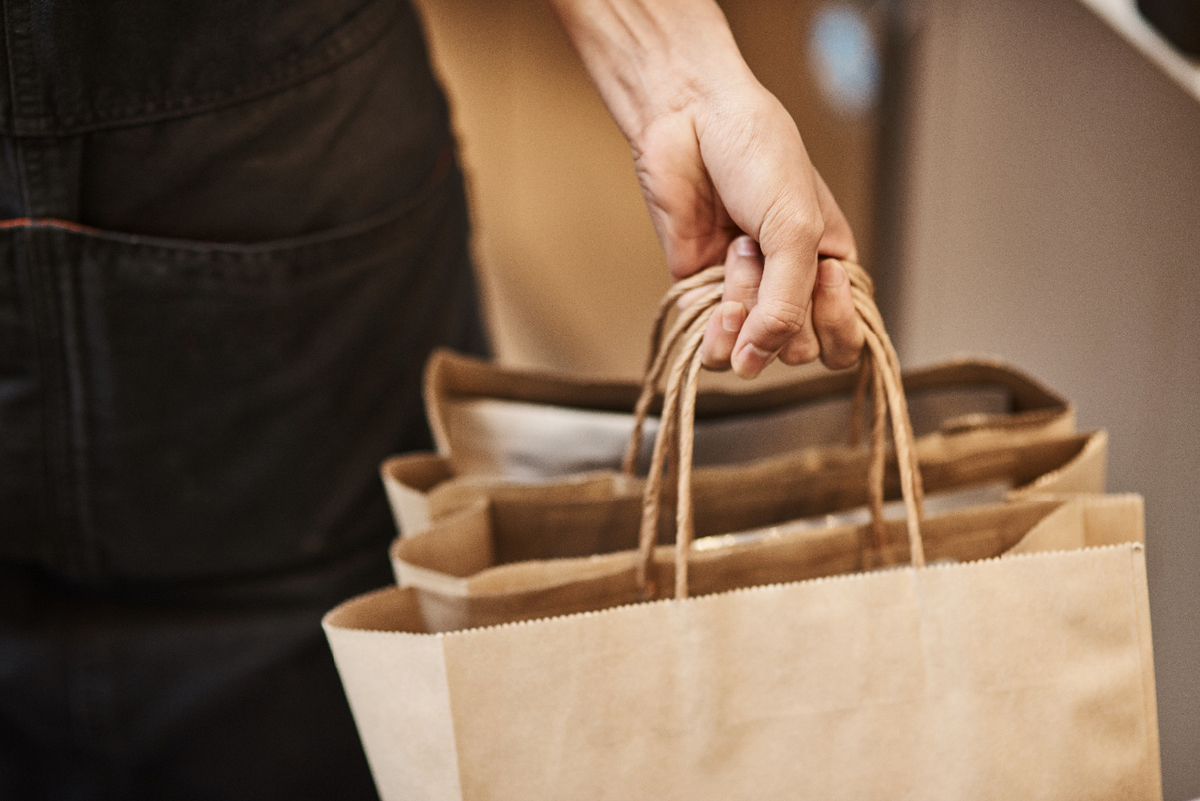 Until March 2020, 4,800-sq. ft. fine dining restaurant Rae's Bistro, in North Kildonan, Winnipeg, was a popular spot offering fusion comfort food. Co-owned by Jillian Flynn and Danny Van Lancker, Rae's was noted for its 50-bottle wine list, 12 craft beers, scotch flights, and a premium atmosphere appealing to an adult clientele.
"We were known for our service and fresh feature chalkboard (rotated weekly), and guests would come in to hear our staff 'romance' the 10 features to them. It was almost a form of entertainment," says Danny.
Before March 17, Rae's Bistro did not offer any takeout or delivery
"We were just too busy to seek other revenue streams. We were on track to do $1.5 million in sales our second fiscal year. We were busy all the time (from 11 a.m. to midnight or later, if demand was there), with lineups, reservations, loud bar top, funky new age music, cool looking staff."
All that changed on Friday, the 13th - auspicious!
By Monday, March 16, sales had declined 60%. On the next day, Rae's Bistro closed to the public for dine in.
"On Monday, we reached out to the local health authority for advice and spent the day researching the science behind the pandemic and looking at the leading scientists' predictions/models. Pratt's (a great partner to have) obtained proper viral sanitation products for us.
"We jumped into action immediately. We laid off 22 staff by issuing emergency payroll and ROEs, and all staff applied for EI by Friday. Our first reaction was concern for the Rae's family. It was completely devastating to think about taking away 22 people's source of income."
Ramp up for takeout
Rae's kept on a core staff – culinary, suppliers, the CFO – to adapt to the new reality. Within a matter of two days, working around the clock, the team approached their task with military precision. They created a takeout menu, bought Safeway thermal boxes to launch the service, designed banners for the windows, printed temporary menus, completely revamped the website to focus on the takeout menu, and branded takeout bags with personalized messages and menus.
All packaging is recycled brown paper, and even the takeout cutlery is wood, as the co-owners are committed to respecting the environment. (In fact, that is one of the reasons they had not considered offering takeout before.)
"By Friday, March 20th, we realized this might work, with two takeout specialists on staff, two drivers, and an additional kitchen employee we brought back. Much to our surprise, by Saturday, it was working and offering a flawless experience to all guests. Our delivery team is now our two veteran servers and bartender. We take responsibility for each order, text when on the way, and follow up with guests...treating them as a table and not a delivery. I personally close every box and write a thank you note to this day. I insist on a proper food chain of command. Safety officer/expo is my new position."
Create an effective menu
You need to accept that your regular menu likely will need adaptation. The Rae's team streamlined their menu to focus on high quality sandwiches, snacks, pizzas, pastas, steaks, ribs and fish.
"Stuff that travels well, and a lower price point for our entrées (not a discount, just not over-$30 items). People are going to be eating comfort, and more often now. We need to focus on our lower priced items without sacrificing our commitment to quality."
Rae's takeout/delivery challenges
Labour modelling, having to do it day by day as there is no past to use for forecasting.
Infrastructure, going from a single (phone) line to multiple lines with busy signal.
Communicating continued relevance to the public.
Delivery tracking, estimating and planning.
Installing mobile POS terminals for at-door payments.
Figuring out how to translate personalized service to guests in a different way.
Success!
By pivoting quickly and effectively, Rae's was able to turn around the operation from dine-in to takeout/delivery – and see significant sales increases.
From a modest beginning on March 18 to see if takeout and delivery would even work, Rae's is now up to nearly $7,000 in sales on the weekend and $1,000-$1,700 on weekdays. A scheduled postal drop of advertising may see even higher numbers.
Rae's top takeaways
Take care of your team first and foremost, do the right thing and lay them off so they can apply for EI.
Get proper sanitation measures in place. This is a serious thing, so don't do half measures. Get higher grade quat sanitizers.
Offer over-the-phone payment and curbside pickup.
Carefully consider your delivery model. Try to use existing staff for delivery rather than turning to a service that may charge a premium.
Get your social media game on. Do daily posts and reminders that you are open and relevant. Put some money into social media ads to farm page likes and get followers.
Use (old school) mail/email. Junk mail is now prime reading material, says Danny. Take advantage of this phenomenon, do flyers, post notices in your window.
Look at this crisis as an opportunity. "Remember that a bomb was just dropped on our industry. Independents are at a level playing field with mega chains. This is an opportunity to beat these entities to a new emerging market. Nothing will go back to normal. Don't wait this out. Act now."
Be your best self. "Just get out there and be the best damn takeout and delivery business you can be."
Focus on the personal touches
Keep your brand front of mind. "Within a week we created the most amazing branding on our bags; every box, bag and container is sealed with Rae's Bistro branded labelling. They also have spots for the guest's name. I got the idea when I opened a DVD this week and it had the frustrating plastic circle sticker on it. I couldn't get it open, had to get up and find a knife. The feeling of 'this is brand new' as I sliced it was satisfying and I knew I had to bring this feeling to our guests.
Raise customers' spirits. "All bags get a takeout menu with a personalized message of good will." Treat your guests as a table and not a delivery. They will appreciate the service.
Talk up your menu, even though it's takeout. "We still romance our features over the phone to our guests."
Ramp up your social media. "We now have full-time social media and email monitoring. A daily feature wall is now posted daily with fresh content for the guests eating multiple times a week." But "old school" window signage is also attracting new takeout/delivery business. People have the time to stop and look.
This post was shared in connection with Brand Points Plus, a FREE loyalty program for independent operators.  Easily collect points for amazing rewards, if you're not a member - we highly recommend you become one.
Learn more about Brand Points Plus