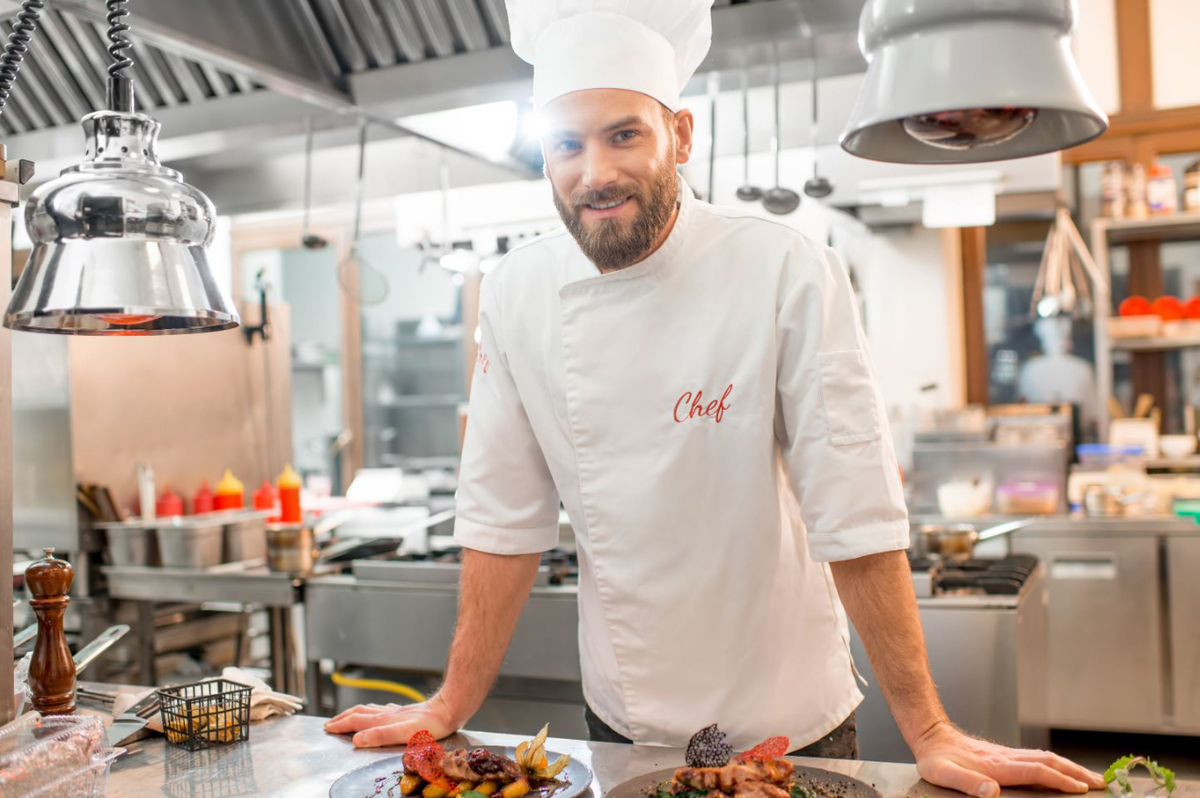 #FairKitchens is a movement to inspire a new kitchen culture. A positive culture means your staff will be stable, your team will be happy and productive, and your guests will receive the best quality offering your team can provide.
Restaurant industry needs to change
The foodservice industry is facing a challenge: despite people eating out more than ever before, we're losing talent. Great chefs are leaving the industry and young people are less likely to want to work in professional kitchens than any previous generation.
Research by Unilever Food Solutions reveals a serious wellbeing issue within professional kitchens: 74% of chefs are sleep deprived to the point of exhaustion; 63% of chefs feel depressed, and more than half feel pushed to their breaking point.
Michael Gulotta, owner of New Orleans restaurants Maypop and MoPho, is an advocate of paying employees back with a positive and supportive work place. Michael explains the importance of being a supportive business owner—possessing the ability to listen, share your skills and instilling passion within the workplace:
How does #FairKitchens work?
The #FairKitchens Code is the starting point of the movement. Its values are the ingredients of a happy kitchen: passion and communication, teamwork and time for individuals.
Let's work as TEAMS:
T: Talk Openly
We speak out when we have something to say, and we make sure others do the same.
E: Excite Passion
We train, mentor and inspire the next generation. We fuel their flame.
A: Act As One
No matter our ethnicity, gender or religion, we share the same goal. We respect each other, hold back from abuse and ask "Are you okay?" when we think someone's not.
M: Make Time
We make time for breaks—for fresh air and daylight. We rest, relax and recharge where we can.
S: Say "Good Job"
When one of us does a good job, we say it because a pat on the back can make their day.
 
Join the movement
The #FairKitchens code is supported by training videos, advice and tips by chefs for chefs, and short guides on topics including improving communication and supporting team members experiencing a personal crisis.
Chef Gilles Perrin, Culinary Director of Renaissance Downtown Hotel Dubai, has experienced first-hand the consequences of being too tough in the kitchen. Now, his family values stretch from home to kitchen, sustaining a belief for team collaboration, creative passion and collective value:
Join the movement to access your starter kit today. The kit includes the #FairKitchens Code, advice to use the Code with your team, and a #FairKitchens sticker.

Explore the #FairKitchens website to find training, tips and guides to help you understand more about how chefs run a "Fair Kitchen" and discover how you could learn from them.

Receive a regular e-newsletter highlighting new insights, tools and training at www.fairkitchens.com.

Follow us on Instagram and Facebook and share your experiences using #FairKitchens.
More than 1,400 chefs have already joined! Take the pledge and start your journey towards running a fair(er) kitchen.
Let's bring mental health out to the pass and help build a brighter future for the foodservice industry.
Sign up to get your starter kit and receive regular inspiration, advice, and tips by chefs for chefs:
Copy and #FairKitchens content provided by Unilever Food Solutions.