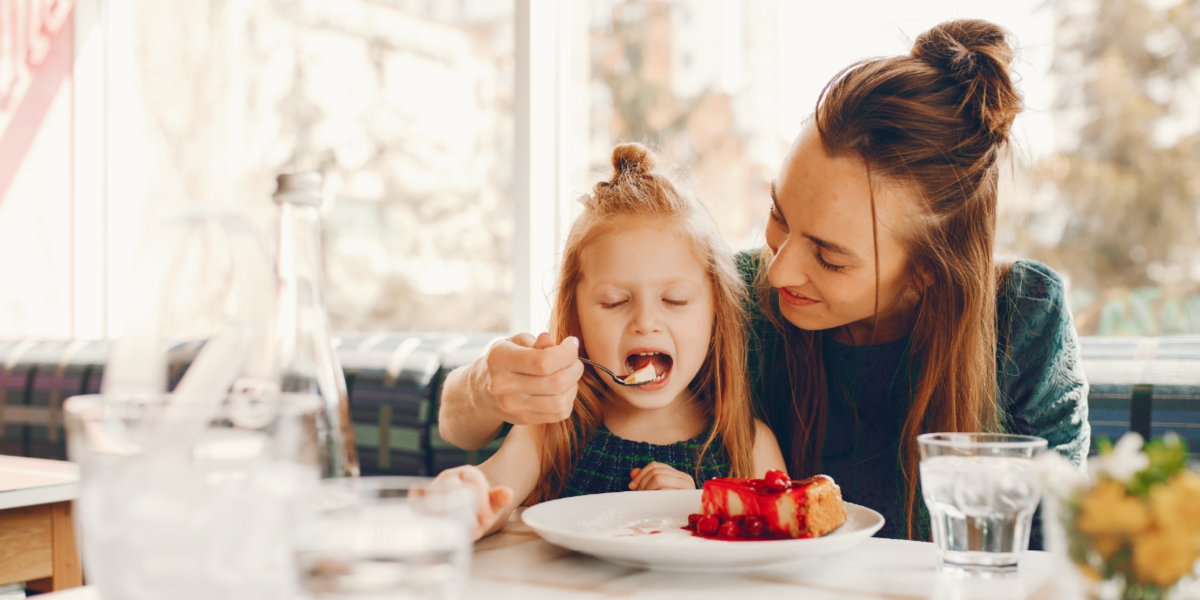 The kids, it seems, are all right—or they will be if restaurants pay special attention to them and their parents. With families becoming more sophisticated about food and dining, and wanting both fun and nutrition, restaurants that take care of the kids can benefit.
According to the Canadian Restaurant and Foodservice Association, visits to family dining establishments and casual restaurants (about 26% of the total restaurant market) represent the two areas of greatest growth in the industry.
Make a positive first impression
A visually appealing restaurant is good for everyone, but a special focus on children with a few activities and crayons and paper is even better. "Children will remember an enjoyable dining experience where there were activities to do at the table," according to culinary instructor Maribel Linfield, who cooks up kitchen confidence at Food Diva.
She advises front-of-house staff to greet mom and connect quickly with children. "It makes the child feel welcome, mom feel more at ease, and the rest of the table feel a bit more happy. If the child isn't happy, nobody's happy."
Picturing the perfect menu
Kids (and, let's be honest, most adults too) are attracted to an interesting field of visual play, so using colourful pictures and photos on menus will engage their attention and help them make choices they'll be happy with.
"A lot of kids' menus offer basic choices that are more of an afterthought than a focus. Adding food selections beyond chicken fingers and fries and introducing kid-friendly language perhaps on a separate menu can help," says Nathan Evans, territory manager with Flanagan Foodservice.
Portion sizes have to be manageable as well. "Kids want to be adults and will look at mommy and daddy and want what they are getting. Obviously, they're not going to order a 12-oz steak, but maybe a 3-oz. steak would be perfect," notes Linfield.
Encourage "playing" with food
Arguably, an active rather than a passive diner makes for an excellent customer at any age. Evans suggests that kids are interested in and will be occupied by the chance to "play" with their food, something he says, "we have been doing for a while as adults with foods such as fondue and sushi."
Discovering the possibilities for "play" that could potentially increase sales by catering to kids can be done with menu items that include building their own tacos or fajitas, choosing pizza toppings by colouring item selections on a child's menu, or loading the tomato and lettuce onto their own hamburger.
"An interesting presentation is important as is lots of colour," adds Linfield. "Even if it is French fries, a splash of colour from some fresh cut tomatoes on the side makes a visual difference."
Dumbing down to only finger foods probably isn't the best idea because it's surprising how sophisticated kids can be. Just make sure the items on a child's plate are inviting and simple enough. "It has to be easy to eat," Linfield says.
Add some fun (and sneak in the health)
Linfield and Evans agree that healthy options are a must to make parents feel good, and Evans suggests putting a twist on what's familiar-and giving it a tweak in a healthy way.
"Use chicken meat balls with veggies ground in. Make the usual dishes but healthier, like fish cakes instead of battered and deep-fried."
Other possibilities Evans points out are vegetable spring rolls and vegetable fried rice, and adding a puree of vegetable to a classic mac 'n' cheese.
Nurturing a family bond is good for business
The key is to proclaim to parents that your restaurant is the best place for them to enjoy the dining experience as a happy family—from grandad all the way down to little Johnny, Evans says.
"I think that for a casual dining restaurant, a strong kids' menu can really make it an easy decision for parents to choose as a destination. A smart operator will make an effort to make it easy for the whole family to dine."