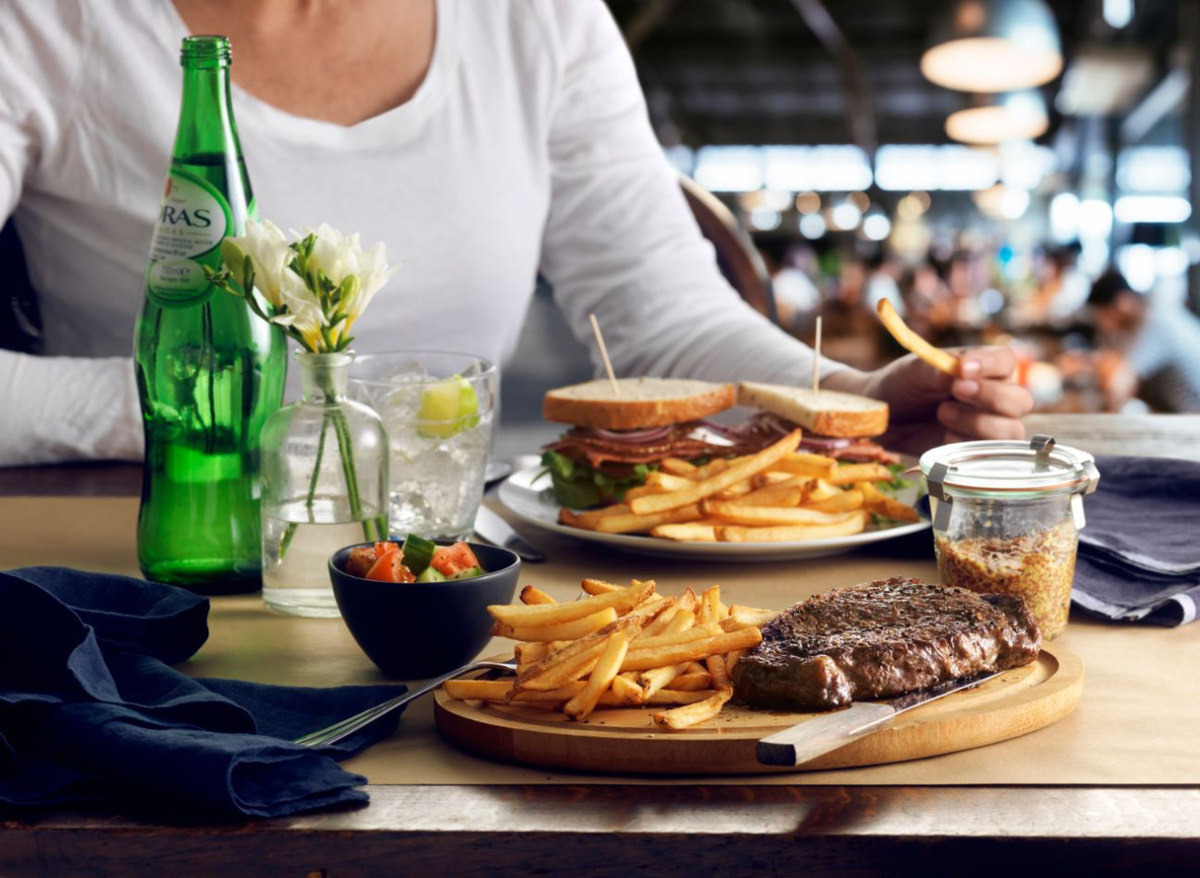 Cavendish Farms is a family food company that puts pride and dedication into everything they grow and make. Their varied product lines include clear coat, fine coat, and fresh cut fries; medallions; breakfast potatoes and more.
Cavendish is breaking down the advantages and benefits of both fresh cut and clear coat fries. Each option has low operating costs, consistent quality and taste, and the "crispy" factor—the #1 attribute of a great French fry.²
Cavendish FreshCut Fries
Restaurants that cut their own fries find that their costs are higher and the consistency of their fries are lower compared to restaurants that by a quality frozen product.
These are the top 10 reasons an operator drops hand-cut fries from their menu:
Too much labour - 38%
Difficult to keep consistent flavour - 34%
Takes too long to prepare - 31%
Found a frozen product of quality - 28%
Too much waste - 14%
Too difficult - 12%
Customers can't tell the difference - 10%
Other - 9%
Requires too much fridge space - 9%
Too expensive - 7%
Benefits
Available 3/8", 7/16", Shoestring, Slim Steak cut sizes, small/large diced and chips
Available Dark Red Norland, Kennebec and Russet potato varieties

On trend
Satisfy your customers' desire for clean eating, simple ingredients and a made-from-scratch look
Consistency- Enjoy the advantages of a consistent, premium quality frozen fry year-round
Taste - Nothing beats the taste of fresh. Our FreshCut fries and chips are made from premium potato varieties to offer authentic taste
 
The FreshCut Advantage over cutting your own:
Greater yield per pound, no waste
Eliminate the need to blanch
Lower operating costs with less oil consumption
Year-round consistent quality
Cut cook time by up to 60%
No additional labour costs; simply fry and serve
Satisfy your customers' growing demand for "real food" with Cavendish Farms® FreshCut. These premium skin-on fries and chips are the smart choice to deliver fresh, authentic potato taste.
Enjoy all the advantages of consistent, premium quality frozen fries available year-round. Straight from freezer to fryer, there are no extra labour costs. Get more servings per pound and use significantly less oil.
Clear Coat Fries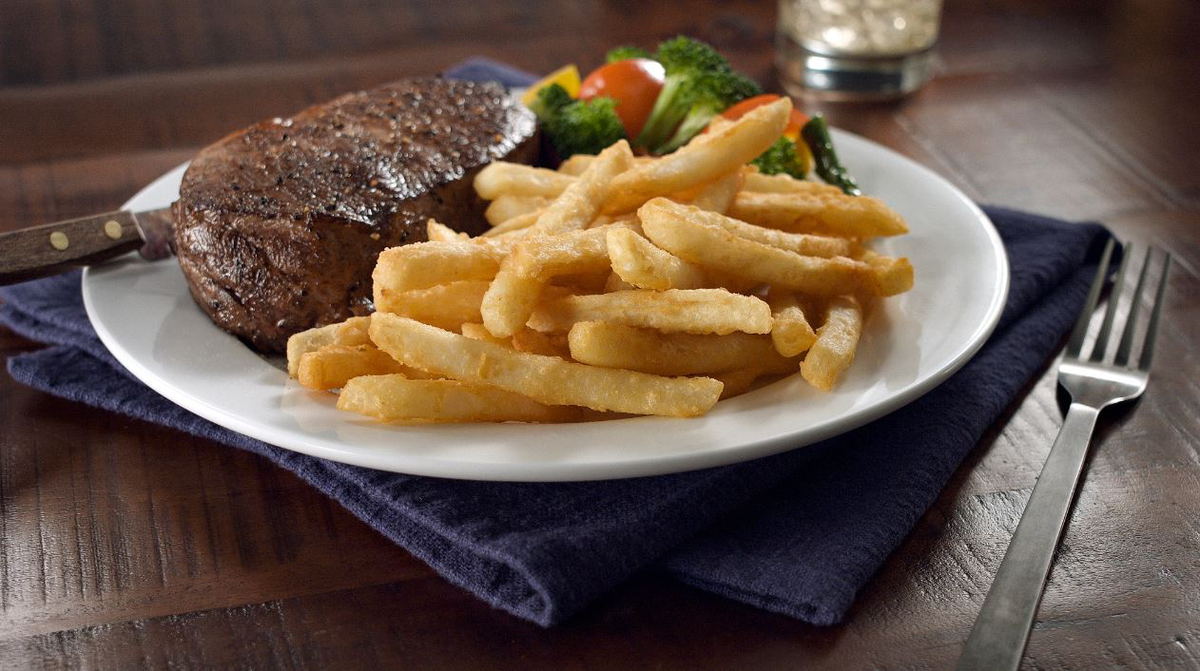 Customers love golden fries with a real buttery taste and that's exactly what Clear Coat delivers.
Clear Coat offers the perfect blend of hold time and crispness that will ensure your customers have the perfect fry!
Benefits
Available 3/8", 7/16", Shoestring and Slim Steak cut sizes
Available in regular and sweet potato varieties
Great for delivery - Off premise restaurant visits are up 7%1. Coated fries are perfect for take-out or delivery because their coating keeps them crispy in transit.
Stay hot and crispy - Coated fries stay hot and crispy longer than traditional fries.
#1 attribute - When asked to name the #1 attribute of a great French fry, an overwhelming majority of consumers answered "crispiness."2
Coated frozen potato products have grown +8% in Foodservice in Canada over the past year3.
For 20 years, Cavendish Farms® has been a leader in coated fries. Their proprietary recipe ensures these fries provide an unbeatable taste every time.
 
NEW from Cavendish: DeliverCrisp™ Fries 
Exceptionally crispy
Superior hold time
Consistent quality
Crunchy texture
Quick preparation time
Minimum breakage
More profit
Promoting DeliverCrisp™ fries adds profit that helps offset delivery costs!
55% of restaurant delivery occasions are incremental, often replacing cooking at home. Fries are playing a profitable role on menus, and are the fastest-growing item on delivery orders.
Learn more about DeliverCrisp™ here, reach out to your Flanagan sales representative, or contact us.
 
Taste the goodness of the farm
Cavendish Farms is proud of their food. That's why they use only premium ingredients and seasonings. You know you're eating a Cavendish Farms potato or crispy appetizer when you taste the goodness of the farm in every bite.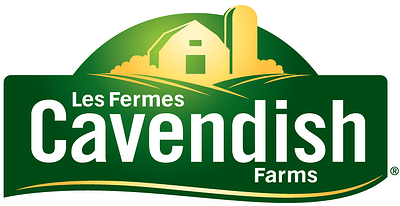 Article provided by Cavendish Farms®
For more information about Cavendish Farms products, speak to your Territory Manager, call Customer Relations, or visit www.cavendishfarms.com.
Sources:
NEILSEN: INGREDIENT STUDY AUGUST 2016 (Top 10 Reasons Operator Drops Hand-Cut Fries)
NPD CREST CANADA YE AUGUST 2017
CAVENDISH FARMS CLP RESEARCH, APRIL 2015
NPD POTATO TRACK YE DECEMBER 2018