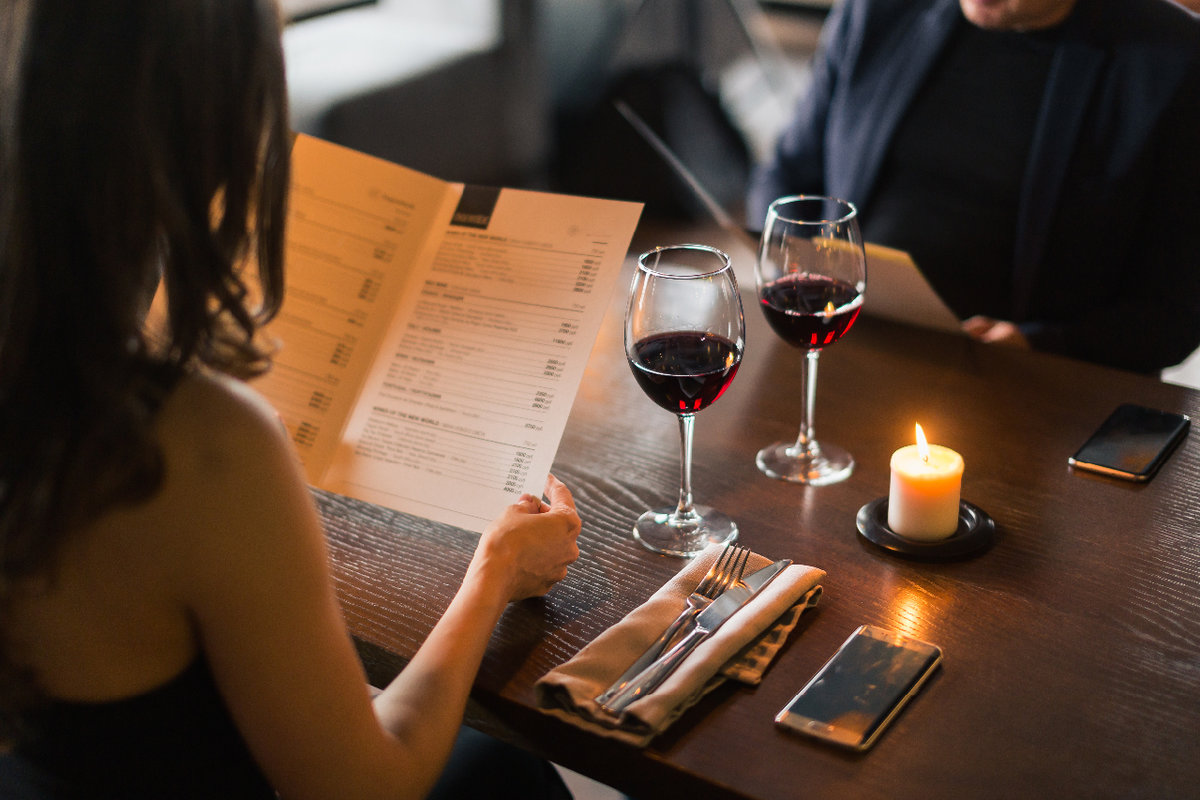 Downsizing the Menu to Upsize Restaurant Revenue
Once a necessity during the tumultuous year the foodservice industry has faced, now smaller streamlined menus are here to stay. And with good reason. Trimming and slimming down your menu adds well deserved money back to your bottom line, benefiting both you and your customers.
Long before COVID-19, if you remember back that far, Technomic had already acknowledged simplification of menus. Their Canada's Shrinking Menus 2018 report noted that restaurant operators had been gradually cutting back on their menus since 2013.
Technomic reported that operators were being strategic about how and where to spend their money while dealing with the labour issues in the Canadian workforce.
Their Post-Pandemic Playbook continues the same macrotrend, stating labour issues already felt in foodservice pre-pandemic could be worse as former employees find other opportunities.
They also predict that many operators will likely focus on menu items that are revenue and profitability drivers, post-crisis.
Simplifying the menu makes good business sense: assisting cost control, reducing labour costs and keeping customers happy.
Cost Control
Smaller menus naturally use fewer ingredients. A tighter food inventory provides operators with many cost-control options without hurting menu quality.  In fact, menu quality will naturally improve.
James Keppy, corporate chef for Maple Leaf Foods, is busy helping operators streamline menus and promoting value-added ingredients to help chefs in their kitchens.
"Operators need to do a few things well. No one can afford to have their menu be a book anymore," says Keppy.
"Inventory items need to be reduced so that they can be controlled and better utilized in multiple applications across the menu. This inventory reduction affords little to no waste."  
Technomic's State of the Canadian Menu 2021 report agrees and suggests operators adapt products to various dayparts, mealparts, menu categories and ordering options. They state that menu streamlining will be a necessity for operators amid and after the pandemic, sticking around as a long-term trend. Multiple applications increase efficiency on several fronts, from labour to storage to spending.
Fewer ingredients mean you will be ordering larger quantities of your staples, allowing for bulk purchases and economies of scale.
The time it takes to manage inventory decreases from counting to reordering. With a tighter handle on inventory, food waste is also significantly reduced.
Consumers continue to look for customization when ordering. A smaller menu can still accommodate these requests. Operators can rethink well-performing ingredients and use them strategically in their offerings. But that also means eliminating poorly performing ingredients.
Keppy agrees. "If there are inventory items present that are costly but show low sales on the menu mix, they are a drain on your resources in both money and storage.
"Menu items and their ingredients that travel well are important. Maple Leaf Pulled Pork and Beef can be customized by individual operators with their seasonings and sauce and will keep their heat for delivery. These products can be used for sandwiches, build your own tacos, and for mac and cheese topping."
Labour Costs
Relying on menu fundamentals is key, according to Technomic's State of the Canadian Menu 2021 report. Operators scaled back their menus to focus on core items. Smaller SKU counts helped operators reduce operational complexity by streamlining their menus, reducing waste and staffing needs, and increasing speed of service. 
"Smaller menus factor in labour. This could lead to the elimination or doubling up of stations in the kitchen," says Keppy.  
With fewer items on the menu, it is faster to train new employees — front of house and back of house. Wait staff will have more comprehensive menu knowledge and can effectively upsell and educate customers. Kitchen staff can quickly become experts on recipes, leading to faster service and higher quality dishes.
Additional benefits of having fewer moving parts, people and ingredients are increased efficiency and minimal mistakes — everybody wins in this scenario.
Happy Customers
Everyone wants to be happy. Smaller menus help your customers get there. It is easier for your customers to understand who you are and what makes you awesome if they aren't getting lost in your menu.
Visually, the menu will be more appealing in print and online. The physical menu will have white space and room to move, taking advantage of menu psychology theories. Plus, the digital menu will be simpler to scroll.
"Keep the menu easy to read and therefore easier to make a menu choice… especially if your customers are reading and ordering from a phone," says Keppy.
Smaller menus increase the perception of quality over quantity and don't overwhelm indecisive guests.
As ticket times decrease, customers get their orders faster, and that makes them ecstatic.
Gearing Down to Go Up
"Do what you are good at and what you are known for while still offering items that appeal to the general groups of meat eaters, vegetarian and vegans, healthy eaters and indulgent consumers. If you are a chicken place, offer fried, grilled and a plant-based version," says Keppy. 
He also reminds us that "no matter what you offer, always consider the quality and appearance on the plate as well as in the takeout container."
Shrinking your menu is all about dollars and cents, and just makes good sense. Your operation will be stronger, more focused and even better than before. Your customers will thank you, and so will your bank account.
Visit chefconnexion.com for more articles and expert advice
Written by Cheri Thompson