Two-Bite Protein Snack!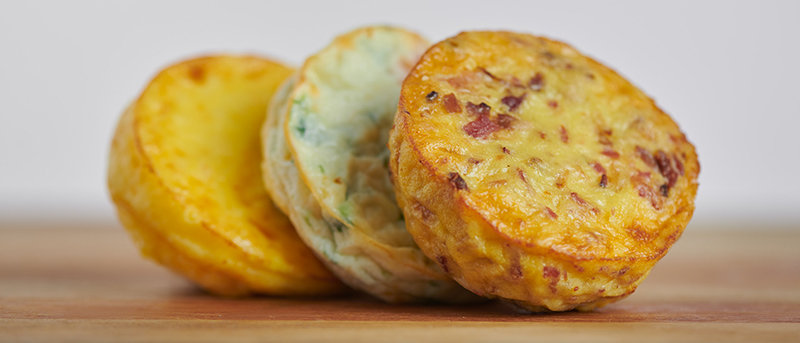 We are so excited about this delicious 2-bite protein snack!
On-trend, these products will help operators develop and capitalize on the all-day breakfast and snacking trends.  There is virtually zero labour - just heat and serve!
Watch this video to learn more: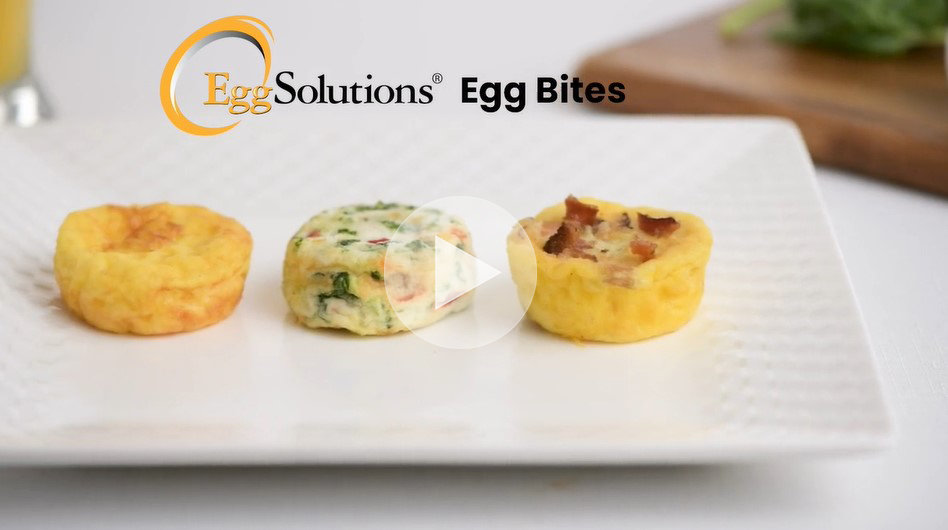 3 Crowd-Pleasing Flavours:
Bacon & Cheddar
4 Cheese
Red Pepper & Spinach Egg White
Product Numbers:
110157 EGG SOLUTION EGGSOL EGG BITE BACON CHEDDAR IW 80/1EA
110158 EGG SOLUTION EGGSOL EGG BITE FOUR CHEESE IW 80/1EA
110159 EGG SOLUTION EGGSOL EGG BITE RED PEP & SPINACH IW 80/1EA
Available in microwaveable heat 'n' go single-serve formats!