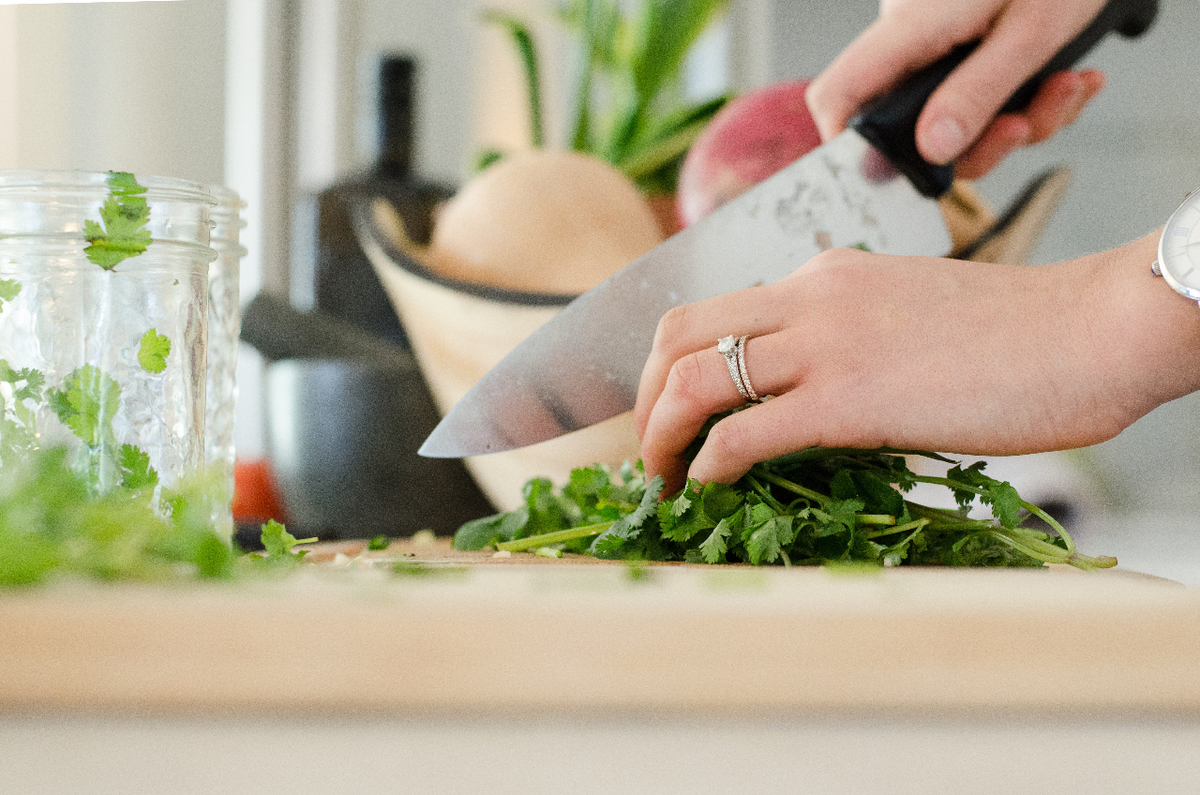 Like the plethora of phone apps and the massive retail presence that is online ordering via organizations like Amazon, Netflix, Uber and Just Eat, meal kits are out there and slowly becoming a potential disruptor to the bricks-and-mortar restaurant industry. They answer a simple question asked by consumers: "Can I stay at home and have a great meal?"
Meal kits are based on the concept of convenience for eat-at-home dishes. Depending on the meal-kit company—it could be Chef's Plate or the big German outfit HelloFresh AG which operates in all provinces except Quebec—you order online and a box arrives at your door packed with what you need to feed your family healthy and delicious food.
Meal Kit Disruption
The process is quite different, and more work, than ordering a pizza or some Chinese delivery. The cut and prepared ingredients (it's mise en place in a box), kept cool and safe with ice packs, may come from local suppliers, depending on where you are.
Next, you follow the step-by-step instructions to assemble the ingredients and cook the meal, and voila! A chef-created supper that you might find at your favourite restaurant – Italian, Korean or steak house – and you haven't left your home. It's a new economy for food that's technologically enabled.
Maybe.
While meal kits are a booming business (easily worth a couple of billion dollars in the U.S.) that is anticipated to grow sharply in the next several years and is getting some major celebrity buy-in, the jury is perhaps still out on whether the business model is sustainable. Issues like cost, convenience, value for money and sometimes an alarming amount of packaging waste have yet to be solved for delivered food. (As an aside, food icon David Chang recently converted his delivery-only concept into a small bricks-and-mortar restaurant).
Regardless, meal kits are a potential disruption, especially if you don't consider story, brand and service-staff training at your operation. Recognize too that more educated consumers who like to cook and eat but are mindful of the time it might take to prepare dinner have shunned standard frozen and packaged foods and the artificial additives and preservatives that hold them in suspension until they hit the microwave. The option of better ingredients with little work to bring them together in a meal–and all at the click of a mouse–is attractive.
Create an experience at the table
Another benefit of meal kit delivery is that it does permit family time together in the kitchen and at the table, according to Flanagan Senior Marketing Manager Jackie Oakes. She says it does take away an opportunity for that bonding that has been the purview of the restaurant with families, big or small, getting together.
"Most importantly, I think that operators need to understand this isn't just about take-out," says Oakes, placing on emphasis on "take-out" as a service. "The whole meal kit is not just about feeding the family. It's as much about bringing generations together."
She adds that the concept is about the experience and not just the meal itself. That means that restaurateurs need to focus closely on the experience that their customers are receiving, she says.
"Restaurants need to pay careful attention to the human contact that they have with customers and the experience that they create for their them and the way the generations come together. At a recent family birthday celebration, we had 14 people and four generations around the table at the restaurant. We have to remember that the generations can come together at restaurants, not just at home."
Sell to different demographics and train staff well
The focus is on families getting together around the table at meal time. Restaurateurs need to be able to compete with it, and they can do that if they take certain steps.
"First, they need to up the ante on their catering and online ordering," says Oakes. "But they also need to understand how phone apps work and how to approach and sell to the different generations of diners."
There are several demographics that are eating out, from older Boomers and Gen X'ers to new and older Millennials as well as Generation Z customers. "Millennials make up 29 percent of restaurant customers and are used to ordering online and through apps. But don't forget that Boomers make up 27 percent of customers, and they have healthy pocketbooks. That means $200 billion in spending power and more time to eat out." Oakes adds that the numbers add up having to pay close attention to these different groups and not ignore one for the other. If you do, that's at your bottom-line peril.
Second, adds Oakes, has to do with front-of-house service staff and how they are hired and then trained. It's about becoming customer-centric, she advises.
"You need to train your staff in such a way to give the warmest, most genuine human-to-human contact that when customers visit the restaurant you give them a reason to come back." According to Oakes, restaurants lose opportunities when they don't focus enough on the front-of-house—and that can come into dramatic focus in the face of a disruptor such as meal kit deliveries and online ordering. "Does your staff know how to tell the story of your food? Do they represent your brand at the restaurant?" she asks.
Give customers a reason to visit your restaurant
Oakes points out that the social and economic reality is that you have to give people a reason to eat out now. "People work from home, shop from home and binge-watch television at home rather than go to out to a restaurant and the movies. Those are new forces, and the fact is that it's disruptive and has changed peoples' habits.
You have to give them a reason to visit your restaurant," she says.
Focusing on story, brand and service-staff training is critical, according to Oakes, and then communicating that to both regular customers and reaching out to new ones in light of disruptive deliveries.