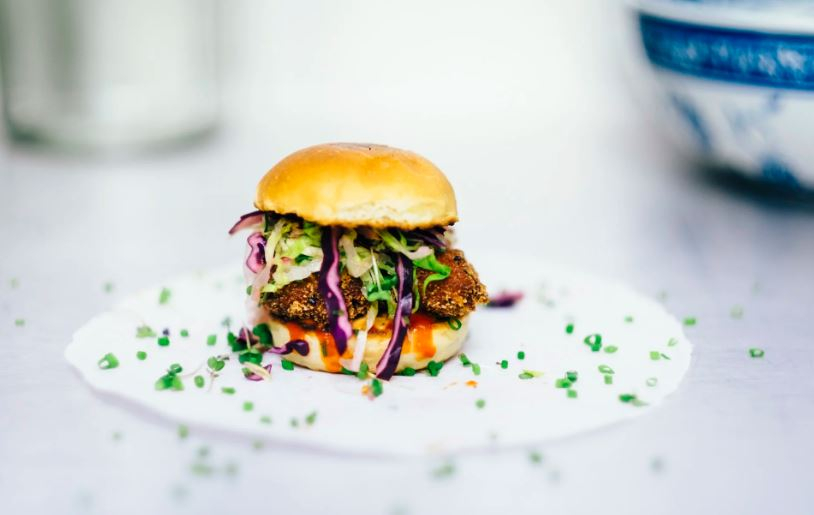 Young and old, now and then, hamburgers continue to be enjoyed by just about everyone. The humble patty of ground beef started in the seaport of Hamburg, Germany, set sail one day and likely made its North American debut at Delmonico's in New York as early as 1834. What a journey it's been.
Today, the hamburger remains solid diner fare (at a few bucks a pop) and at the same time has become an upscale luxury food (at $20 stuffed with Stilton or $40 for a Wagyu beef version). No matter how it's prepared, the hamburger is a harbinger of summer as it sears and sizzles its BBQ aroma across neighbourhoods and on busy restaurant patios.
It doesn't stop there. Obviously the best hamburger starts off with the best beef available: that we have known from decades of experience that indicates to us the continued mass appeal of burgers.
Yet, while it stoutly maintains its presence as a backyard-grill staple and roadhouse regular, hamburgers are getting quite a going over, according to Nancie Lillie, district sales manager at Flanagan Foodservice. It's a combined effort with inventive chefs who want to differentiate their product from a mass-produced one, but it is also diners who are looking for exciting new renditions of a childhood favourite.
"From what I see, burgers are trending in this way. Restaurants are starting to offer more than the regular beef burgers including good veggie burgers, chicken burgers, and even tuna burgers. We're also seeing meats like lamb and bison more and more."
Quantitative research supports the anecdotal evidence we hear about $40 Kobe beef burgers, says Shawn Barrette of Maple Leaf Foodservice.
"We are seeing reports like those from Technomic that, I quote, cite consumers are relying now more than ever on restaurants to provide value in hamburgers through what it calls premiumization."
Technomic reports that, when choosing a burger, 75% of consumers ranked quality of meat as the first or second most important characteristic.
Price points have gone up in some respects, says Lillie, but always with a significant value that is added by grinding and blending the meat-mix in-house and forming the burger by hand. That's something that attracts customers' attention and is a good way for a restaurant to differentiate itself from the crowd.
"The toppings are unique and move away from Cheddar and bacon, too" she explains.
Barrette adds that the burger category has expanded as well to include sandwiches and wraps and they continue to grow in popularity because they are accessible to many a dining demographic, and they remain affordable.
"We are catering to the demand for premium burgers that deliver hearty texture, prime-rib flavour and a succulent bite in five-ounce and eight-ounce sizes. On the fully cooked side, we have Angus burgers which offer a premium flavour and texture, and provide operators with more consistent quality and reduced food safety risks."
Different meats, whether it's Angus, pork, turkey or elk, can accompany the regular favourite, beef. But the use of one of those proteins in your burger will immediately say to a customer perusing your menu that things are new and dynamic at your establishment.
The "Customization-Factor"
That's the burger-key. Whatever cut it is, burgers offer an important and inexpensive "customization-factor:" they can be dressed up gourmet-style or chug along quite happily in standard format with the topping-trinity of ketchup, mustard, and relish.
"Customization means finding your own burger niche," Lillie says. "And toppings can be the key. The Australians put pickled beets on hamburgers like we would use a dill pickle."
Those toppings, in fact, have become the crowning achievement of the "new" old hamburger: traditional or iconoclastic, the sky is the limit. Hamburgers, points out Barrette by way of the American restaurant chain Cheesecake Factory, can become "glamburgers" with basic melted Cheddar or with pulled pork and coleslaw. Otherwise, it might be dried cranberries, fried eggs, chili, roasted corn and black bean salsa, he notes.
There are a variety of sauces ranging from apricot to spicy sour cream, not to mention a unique Canadian favourite back bacon, or blue cheese or fiery Thai seasonings.
"It might be provolone cheese or avocados on top. Grilled pineapple is popular, which tells me that people are really running with burgers to make them different," Lillie says.
And as burgers continue to capture diners' imaginations with new flavours, toppings, and buns, it is their classic popularity that keeps calling out customers' names, suggests Lillie.
"Who doesn't like a burger whether it's a beef burger or one of the many more exotic burgers? People just love a fresh burger. It's a comfort food that when cooked right, and at the right price, appeals to everybody."