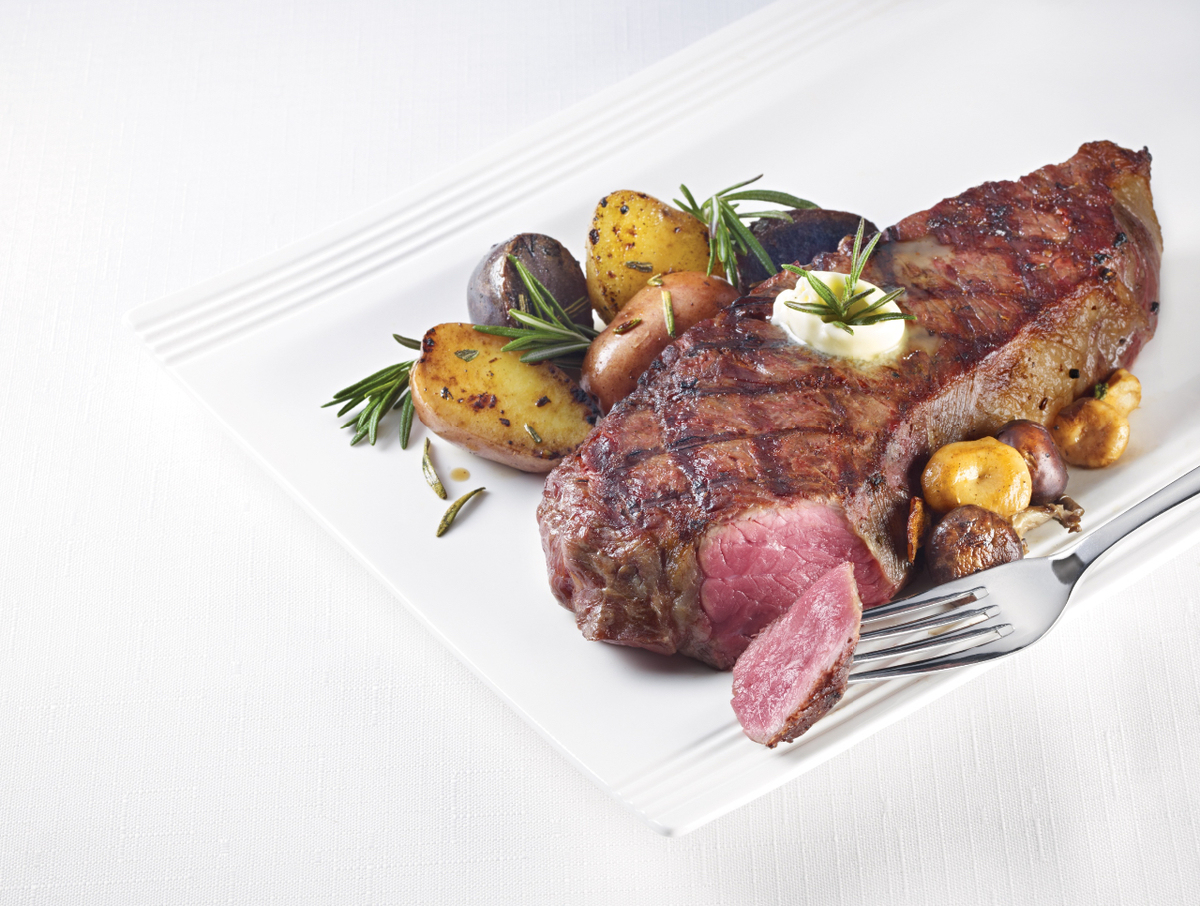 Brian Hopkins is excited. Flanagan's Vice President of Sales and Marketing has seen the new Flanagan's Grille & Galley Gourmet line launch with unprecedented impact. In fact, says Hopkins, every customer who has been shown the new line "has become a client of Grille & Galley"—every one!
Grille & Galley Gourmet is Flanagan's brand of fresh, superior quality meat and seafood. In more technical terms, it is "a fresh portioned protein program."  For restaurant owners, Grille & Galleyis a one-package answer to a whole menu of challenges.
For consumers, it means great steak, pork and chicken, and superb seafood.
Flanagan's launched Grille & Galley in the fall of 2009. The program is designed to fill a need felt by the company and their customers. Today, Grille & Galley customers can order exactly the fresh meat and seafood they want—size, cut, and all—and it will be delivered fresh, not frozen, within 48 hours.
The steaks are superior quality—Triple A or better—and aged for at least 30 days. The seafood (salmon, mahi-mahi, lobster, shellfish and more) is fresh and packed in coolers. "They're all," says Hopkins, "high-end products."
Flanagan's Marketing Representative Jackie Oakes says that there are several important advantages for Flanagan customers in addition to being able to access the best meat and seafood they will find anywhere. Customers can "customize" their orders. If they want 8 ½ ounce steaks, or 11 ounce steaks, they can order exactly that. This provides great marketing opportunities, and allows restaurateurs to "differentiate themselves from their competition."
Oakes notes, as well, that the meat is packed in small boxes to "maximize your counter space."
Hopkins says that the Grille & Galley products appeal to "all our clients who want to serve a high quality product," including restaurants that offer fine dining, or family dining with a range of options... "anyone from the mid-range to high-end restaurants."
Utilizing the new, fresh meat and seafood supplies requires only a minimal amount of menu planning and program projection, says Hopkins. Restaurants need to order 48 hours in advance, but Flanagan's guarantees that all such orders will be met.
He is confident that all clients–and their dining customers–will be thrilled with the food. "Response has been excellent," he says. "The cuts are fabulous. The quality is 'melt in your mouth.'"
There are clear advantages for customers. They can customize their order, and the products are perfectly prepared. For example, the steaks are not only well aged, they are expertly trimmed, ready to be the "center of the plate" highlight. Hopkins notes that many restaurant operators face serious challenges in obtaining high quality meat, properly and professionally prepared and trimmed. "For restaurants today, quality butchers are simply not available." Many kitchens have to carry out those tasks in house, and not always is there a staffer on hand with the expertise to prepare and present high end cuts. The result is often excess waste - which has already been paid for!
Those problems are now fully solved in the Grille & Galley products.
Hopkins, Oakes and the Flanagan team are determined to make Grille & Galley a significant part of Flanagan's overall business, but they aren't daunted by the challenge. Hopkins firmly believes a customer will only have to try Grille & Galley products once to become firm believers in the program. "The quality is the key to repeat customers," he says - both from Flanagan's perspective, and from the perspective of restaurants looking to build their repeat customer base.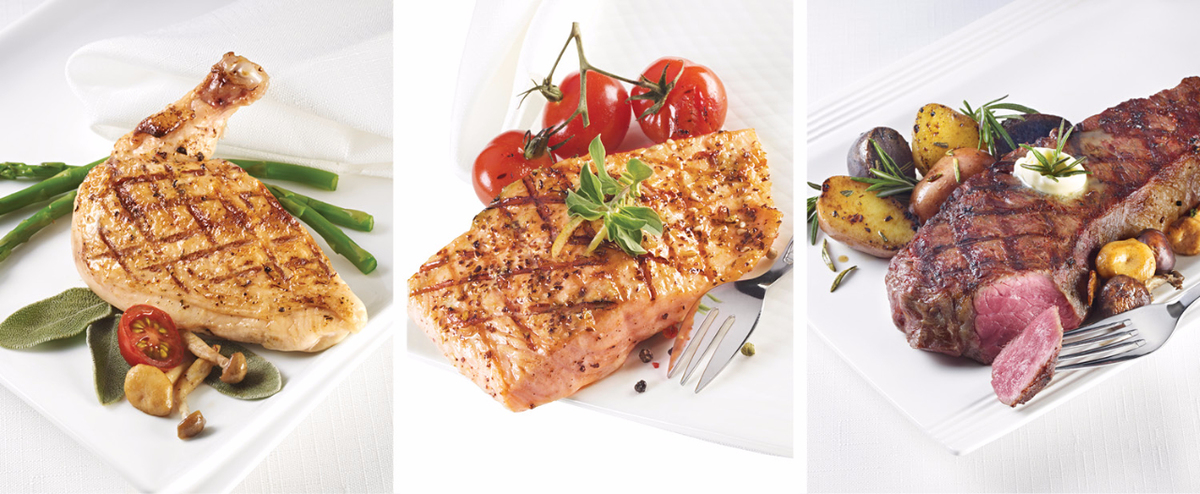 To date, the most popular Grille & Galley products are steaks and salmon. There's a lot more on the menu, but Hopkins and Oakes expect those choices to remain at the top of the charts. Once diners sample a Grille & Galley steak or salmon dinner, they are going to come back for the superior quality.
The launch of Grille & Galley came without a lot of fanfare. Hopkins says that Flanagan's sales representatives were introduced to the new line last fall at a tasting seminar, and then started taking the new line to clients.
Business has blossomed, and Grille & Galley will be prominent at the spring Flanagan Food Show, with a major booth and samples hot off the grille.
Hopkins hopes that clients become as excited as he is about Grille & Galley. He sees the new line as an important growth opportunity for Flanagan's. "We want to make sure Flanagan's becomes known for quality meat products. We're seeing this as a whole new category for us. It's going to take us in a new direction. We're anticipating that Grille & Galley will become one of our major products."
"Coupled with our distribution expertise and dedication, this will take us well into the future."