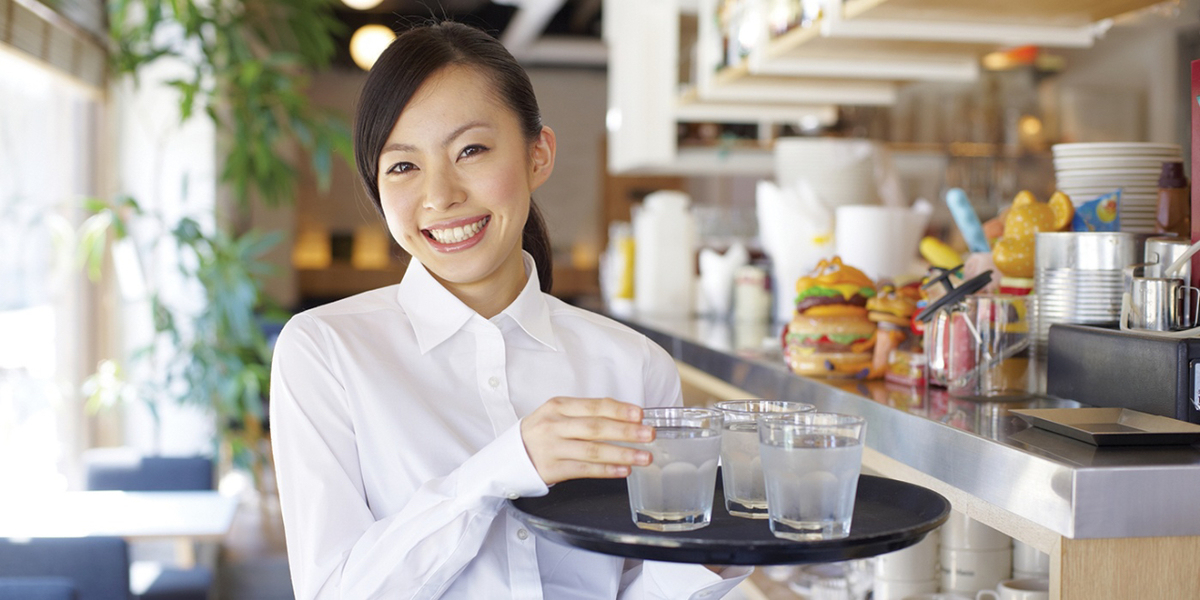 Sometimes, it doesn't matter how delicious the food is, how ambient the room looks or how reasonable the prices are; if a guest walks in and some small behaviour rubs him the wrong way, he may never eat there again.
Everyone knows someone who has walked out of a restaurant and stated, "I can't believe what just happened—I'm never going back!"
When people initially see a small piece of your restaurant, that's all they know about your operation and your brand.
What should you do to make a good first impression for guests?
Have a meeting with your employees and create the following list: "Top Ten Reasons a Guest Would Leave Our Restaurant and Never Want to Come Back." Then, brainstorm solutions and ways to prevent those problems. You can even site specific incidents from past customer problems. Once the list is finished, make copies for everyone and post an abbreviated list in the kitchen, the bathroom stalls, the break rooms and the smoking area.
What can result in a bad first impression for a restaurant? 
It primarily is because of one simple error: forgetting that the job isn't about you. Some days a server will be stressed out or upset. (Hey, it's part of the job!) But sometimes a server will "spill" his or her emotions on his customers instead of putting their emotions aside. The bottom line about first impressions in the hospitality industry? It doesn't matter if you have a bad day, it only matters if the guest has a good day.
Differentiate between the things your employees should do to make a good first impression when seating, answering the telephone, and interacting with new guests at the table.
Seating guests
When seating guests, take the few seconds walking them to their tables to strike up a conversation. While doing so, the host may discover that there's an anniversary or birthday to be celebrated. Wouldn't it just the guest's day if the waiter came over and said, "Happy 35th! My name is Jack and I'll be taking care of you tonight"?
Answering the telephone
Anyone who answers the phone needs to know the entire menu, hours of operation and most importantly, directions on how to get to the restaurant from all parts of town. A good suggestion is to post directions on the host stand, or have an easy-to-grab reference available so hosts can avoid the "Let Me Find Someone Who Knows How to Get Here" trap.
Interacting with guests at the table
When a new guest comes to your table, it is best practice for servers to introduce themselves by name, or wear a name badge. Name tags are vital tools for service providers. A name tag makes it easier for customers to gain the attention of an employee from whom they need service should something arise.
Sigmund Freud said that a person's name is the single context of human memory most apt to be forgotten. By wearing a name tag, you put customers at ease because they know your name. As a result, you are more approachable to them. A couple of chains actually teach their servers to write their names upside down in crayon on the tables, which makes an unforgettable first impression, not to mention keeps their names in front of guests during the meal.
If you want employees to connect with guests, they need to get to know them. The most effective way to establish a connection is by asking open-ended questions allowing the guests to share a little bit of who they are. An example could be as simple as, "what are you gentleman up to this weekend?"
Approachability is the key to making unforgettable first impressions.