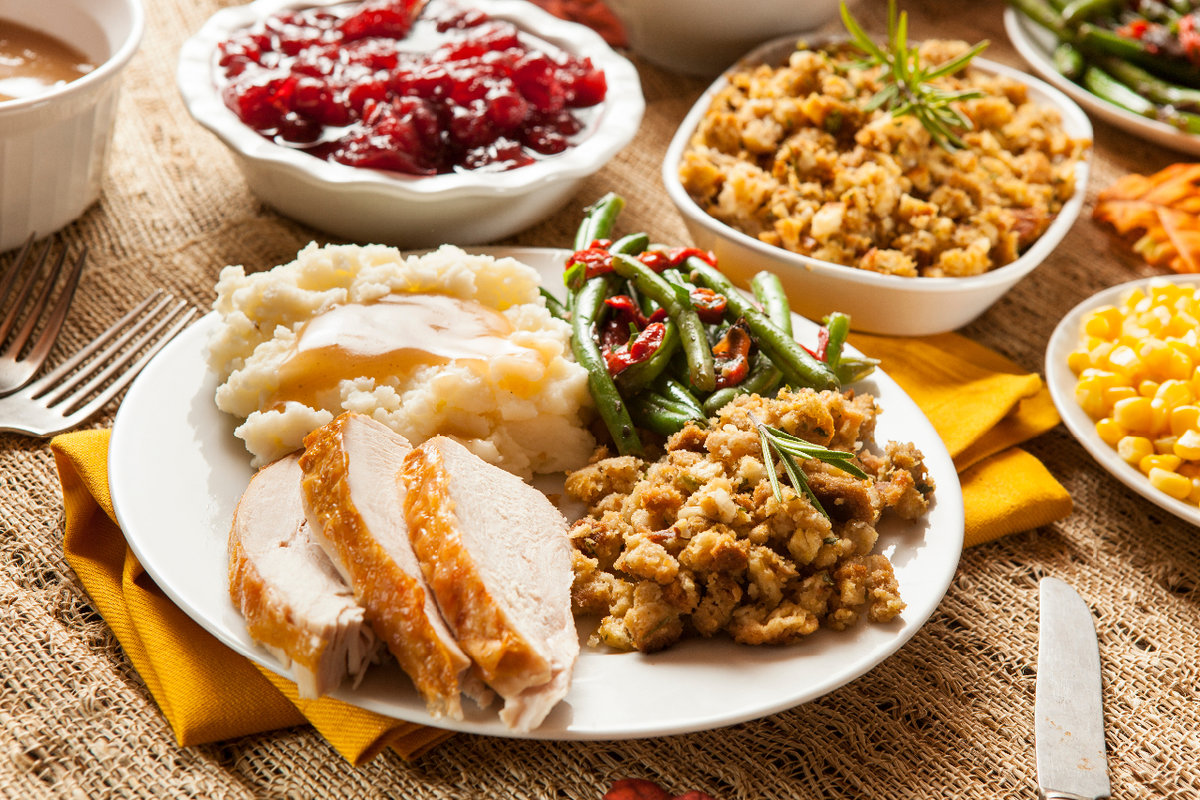 Let's Talk Turkey
It's no surprise that the three most popular turkey items on Canadian menus are wraps, club sandwiches and burgers.
Although these favourite dishes are enjoyed by many, why not surprise your guests with a festive turkey dish that embraces the heartiness of the holiday season. 
Keep It Simple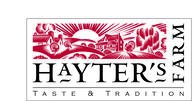 While the whole turkey is likely what comes to mind when you think turkey, Flanagan's offers a variety of Hayter's Farm products that may simplify your operation:
173064 Hayter's Turkey Thigh Roast Netted
173061 Hayter's Turkey Breast Skin-On Seasoned Netted
173062 Hayter's Turkey Breast Boneless, Skin-On 
The benefits of using Hayter's Farm products versus a whole bird:
100% yield on all turkey part products compared to approximately 40% yield off Utility Turkeys
Parts take up less space in the oven than whole birds while cooking more kilograms in less time
No defrosting required which limits the risk of cross contamination using parts
Achieve the same presentation at your carving station using parts vs whole bird
Reduce labour cost, save on storage space, smaller pack size on parts—only cook what you require
Pop Quiz
What is the top ingredient served with turkey?
Cheese
Bacon
Vegetables
Answer: Bacon! 42.4% of turkey on Canadian menus is paired with bacon.
Recipe: Hot Turkey Sandwich
Ingredients
12 slices Texas toast or other thick cut soft bread
1/3 cup garlic butter or spread
2 tbsp. olive oil
1 cup onions, diced
2 cups celery, thinly sliced
3 tbsp. fresh rosemary, chopped*
2 lbs. stuffing mix
5 1/2 cups water
3 lbs. cooked turkey breast, warm
3 cups hot turkey gravy
3 cups cranberry salsa
* Dried rosemary can be used but reduce the amount to 3 tsp.
Instructions
Spread each slice of Texas toast with garlic butter and toast well. Set aside.
In a large pot, heat olive oil and sauté onions and celery until tender. Add rosemary and stuffing mix and sauté for a few minutes more, stirring to combine. Add hot water all at once, stirring to combine until mix is reconstituted and warm.
To assemble the sandwich, layer ½ cup of stuffing on each slice of toast. Top with 4 oz. warm turkey then top with ¼ cup hot turkey gravy.
Serve with cranberry salsa.
For variation:
Try melting a slice of mozzarella cheese on top!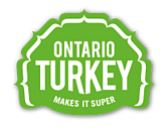 Recipe courtesy of Ontario Turkey.