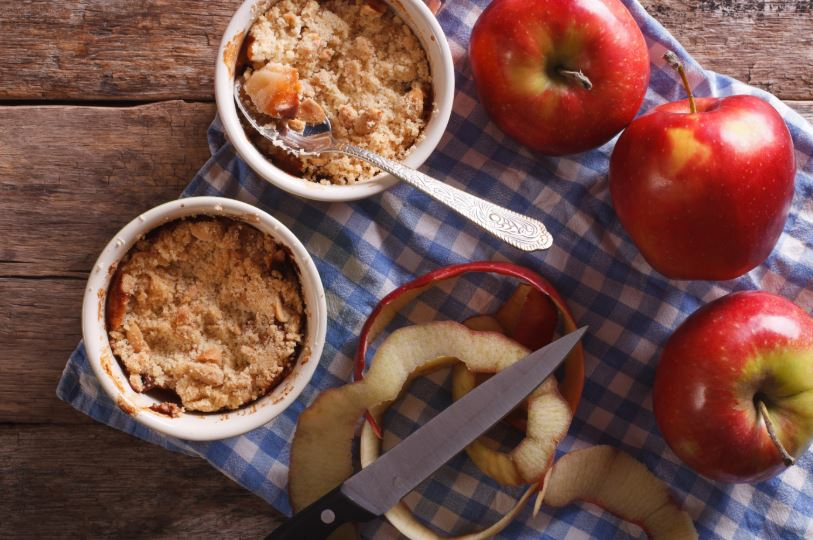 In October, Flanagan Foodservice, along with its sister company Roseland Produce, embarked on a new partnership of joint procurement that will see Martin's Family Fruit Farm become its exclusive apple supplier. It's part of an effort to continue to build Flanagan's local food foundation and at the same time help meet an increasing demand for local apples.
"In the last several years, customers have been much more inclined to ask about the origin of products," according to Pete Bozzer, Flanagan Director of Procurement. "The combination of quality, price and service made the partnership an ideal one for Flanagan and its customers who demand to know more about where their food comes from."
The Martin's partnership would see Flanagan purchasing and delivering over 200,000 pounds of Ontario apples to foodservice operations as far north as Thunder Bay, southwest to the Windsor area and all points in between. Regardless of that reach, getting local apples is not always easy, with the vagaries of weather and crop damage and the demand by consumers in all sectors, said Peter Katona of Martin's.
Prioritizing local food
"We're delighted to partner with Flanagan and Roseland and feel that more companies prioritizing local apples benefits not only our company but the entire apple industry, one where there are not enough apples grown to meet current demand. There are a lot of imported apples on shelves, particularly towards the end of the season and in the off-season," Katona added.
Martin's reach in Ontario is similarly broad: they pack for many Ontario growers in the [Georgian] Bay area, the Leamington area, the north shore of Lake Erie and eastern Ontario enabling them to draw from different climactic subsets, according to Katona. "We always have access to good apples," said Katona.
According to Katona, Flanagan is helping growers make sure they get more Ontario fruit and especially apples. "It is a complement to our existing business," he said. "That a company like Flanagan is prioritizing local is a high-five to the diligent work the industry is doing in meeting demand. Contracts are being won on the ability of a company to source and buy local. It's just a win-win for the entire industry."
​Katona says it gives Martin's another solid business ally. "We are excited to have a wider array of partners, especially a local one right in our backyard." For Flanagan's part delivering to virtually all points of Ontario seven days a week, the alliance is simply solid to the core.
Flanagan's local initiatives
Our Ontario
The apple partnership is part of Flanagan's local program called Our Ontario, which began in early 2017. Flanagan's currently lists more than 500 Ontario items as part of its local program, continuously adding new suppliers and products.
Flanagan Market
Flanagan Market is an e-commerce platform by Flanagan Foodservice that allows operators to browse products and connect directly with growers. There are currently more than 2,000 items on the platform; products range from spreads, jams, lamb and sausage to herbs, cocktail bitters, produce, dairy and protein items.
Carve Premium Ontario Beef
In association with Beef Farmers of Ontario, Flanagan has also just launched Carve, a premium Ontario beef program. Carve beef is raised locally by a very talented group of Ontario farmers (which is government inspected in a HACCP approved processing facility).
Learn more about Flanagan's local programs here, or speak to your Flanagan sales representative for more information.