Ontario Pork Supports Local Restaurants

Ontario pork producers know that supporting local restaurants through these uncertain times is the right thing to do. Whether that support is through ordering delivery/take-out or buying gift cards online, we should all come together to ensure local restaurants have a steady income into the future.
This is why they are offering free social media advertising — paid for by the producers — to eligible local restaurants that serve Ontario pork in the province. This Facebook and Instagram ad will target over 5,000 or more customers in their area, and promote that their restaurant has delivery or take-out options.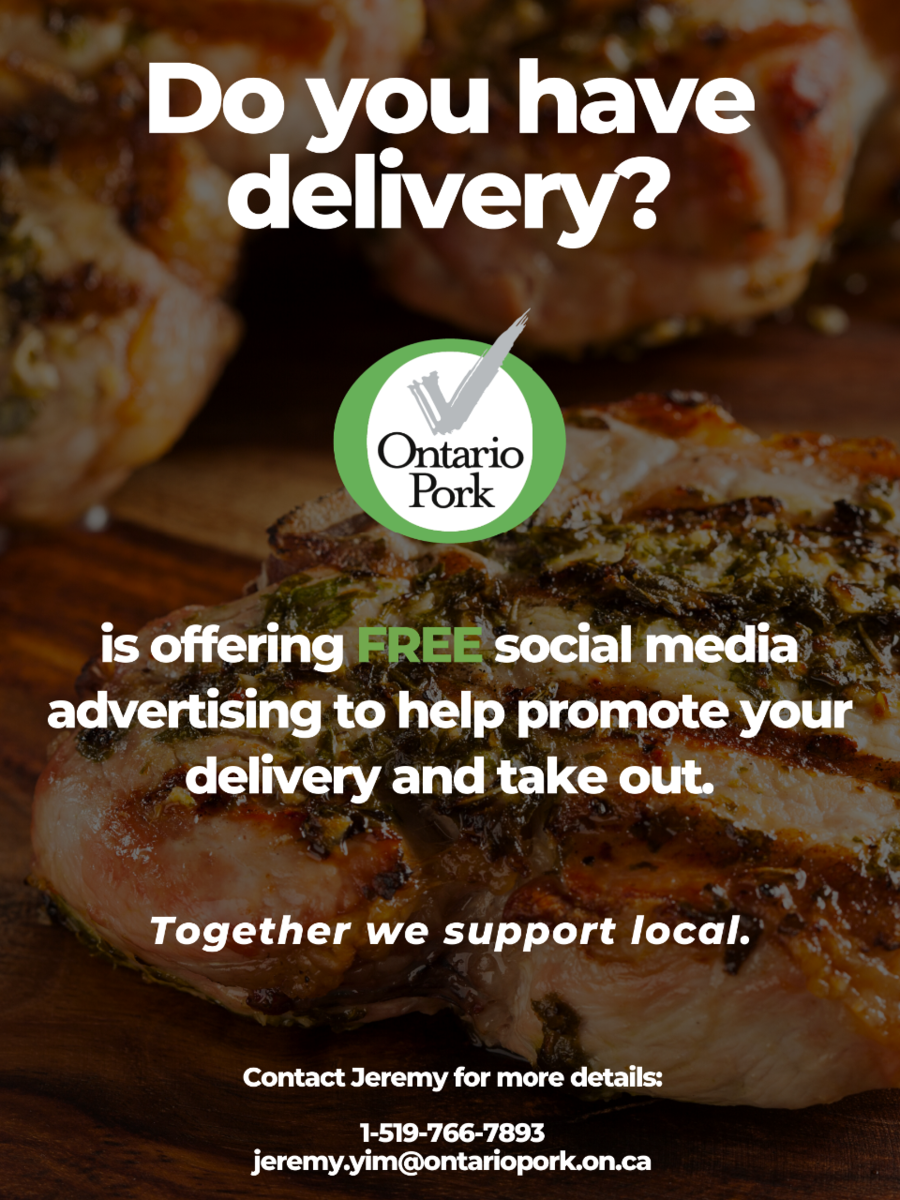 They are talking about an actual paid and targeted ad, not just a normal social media post.
Professional digital marketing is an area that many restaurants can't normally tap into (even in normal circumstances), so they are offering our team to support.
All they need from restaurants is a high-quality photo of a pork menu item, and they would do the rest— so you can focus on running the business.
Please contact Jeremy Yim, Retail and Food Marketing Specialist at Ontario Pork for more information and to sign-up to the free branding program.
Together we support local.
jeremy.yim@ontariopork.on.ca
1-519-766-7893