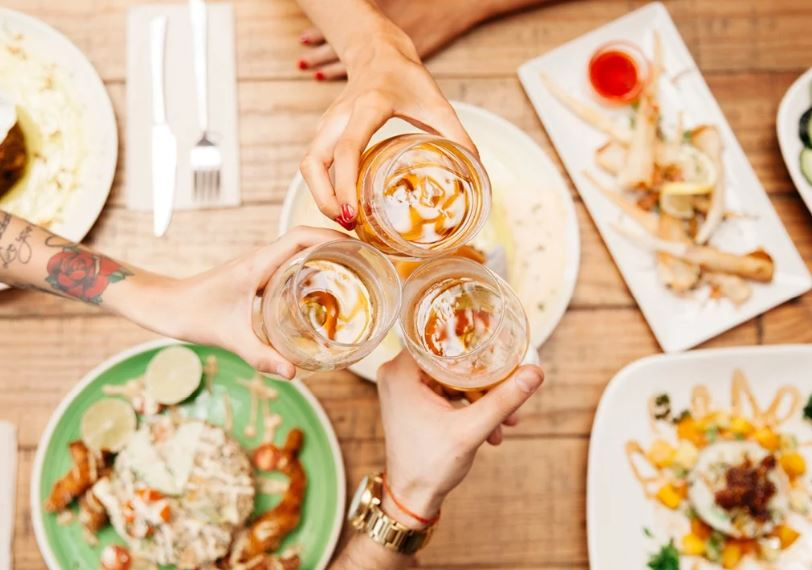 Your diners are looking for creativity and new taste sensations by sharing plates like tapas, cheese and dessert selections. Technomic reports that 47% of consumers who eat small plates strongly agree that they are more likely to try new flavours on small plates than in entrées.
According to the Canadian Snacking Nation 2016 study by Ipsos, more than two-thirds of all consumption occasions occur outside of traditional meals.
1. Sharing to sample new tastes
Shareable plates can be used as portion control for those diners interested in having just a few 'small bites' shared among friends, says Kira Smith, business development chef for Shalit Foods. "Ordering a few share plates can give diners a broader flavour experience; they can experience variety instead of ordering a single entrée."
Offer a few shareables that could "double" as an entrée, in a way; in addition to individual appetizers like salads and soups,shareables could include pork tacos, sliders, or—on the lighter side—lettuce wraps and root vegetable "fries."
2. Sharing is social
Sharing plates are a great way to make meals interactive, Smith observes. "Diners are truly 'breaking bread' together as they take part in a shared experience – it highlights the sociability of the dining experience. The small, often 'dip-able' bites on share plates can be positioned as an opportunity to try a variety of sauces or offer customization."
3. Take it on board
Charcuterie platters are a great shareable that is found on a lot of menus now.
"This board is a great item to grow the check average," says James Keppy, corporate chef at Maple Leaf Foods. "Quickly put them [boards] together with a few cured meats and ingredients, like cheeses and pickled vegetables, already found in your inventory."

4. Say cheese!
Cheese platters work beautifully as a shared plate and can function as an appetizer or dessert course," Kira Smith says.
Chef Kira's top tip:
"Offer a variety of three to five different cheeses with accompaniments such as fresh or dried fruit, different compotes or chutneys, nuts and interesting flatbreads or crackers. Where possible, highlight local cheeses or seasonal fruits and provide wine and beer suggestions that pair well."
5. Sauce for sharing
Younger diners aged 18 to 34 are driving interest in sauces like sweet and sour, curry, sriracha and chimichurri. A sauce with a unique or flavourful name can pique interest and drive sales, Technomic reports, as sharing diners literally dip into sauces and toppings.
6. Just desserts
A shared platter of mini portions of your standard desserts can be a simple new idea.
Chef Kira's top tip:
"Use (a shared dessert platter) as an opportunity to introduce a unique or new item in miniature portion among more familiar items on the share platter to encourage trial or experiment with a new sauce."
7. Bigger than just a bite
Think bigger than bite size with shareables and encourage diners to make their desserts a fun, DIY social interaction. 
"Tiny portions aren't shareable, but if you make your portion a little bigger, then people can split it and enjoy an interaction," says Lino Cordeiro, national account culinary manager, Rich Products of Canada. "Those bigger desserts still have a 'wow' factor, and they're fun."

Small plates and sides growing in popularity
Technomic's Canadian Starters, Small Plates & Sides Consumer Trend Report revealed:
Small plates are relatively rare among Top 200 chains, but the number of operators menuing small plates has increased nearly 15% from 2014
At LSRs, breaded vegetables are growing as both starters and sides, and proteins and non-breaded vegetables are the fastest-growing sides; operators may be pushing options with a more healthful appeal.
At FSRs, more filling options are growing, such as taco and pizza starters and pasta sides; these starters and sides may be able to crossfunction as entrées.
Article by Lawrence Herzog
This article originally appeared in our Fall/Winter 2017 issue of Chef Connexion.
Read the latest issue of Chef Connexion