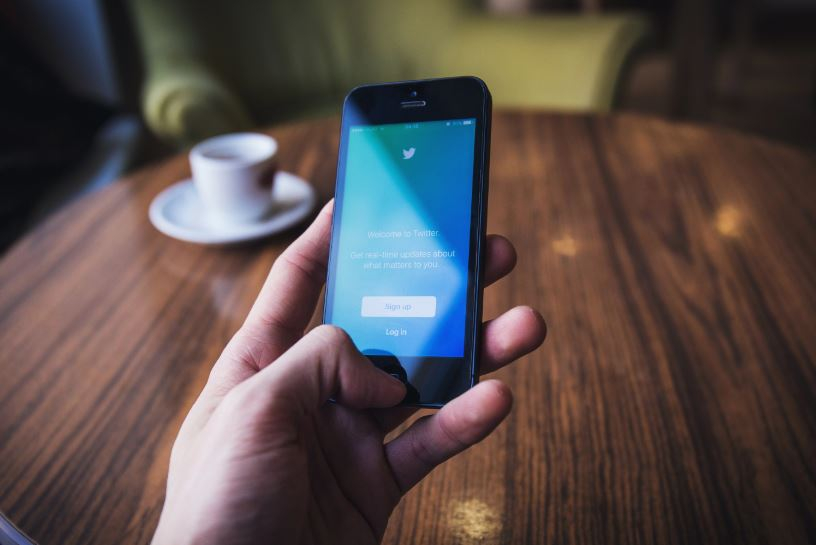 Don't restaurateurs have enough on their plates?
From faltering economies to fickle diners seeking new food trends and tastes, restaurant owners and operators have enough to juggle without adding something called social media to the list. But it might be "because of social media" rather than "despite social media" that restaurateurs could see improvements to their bottom line.
Given the right set of circumstances and proper applications, social networking phenomena like Twitter, Facebook, and Instagram drive traffic to your website and generate leads.
Let's review how these top 3 major social media platforms can be used effectively to build your brand awareness, connect with customers, and ultimately increase your bottom line:
Twitter
With roughly 126 million daily users (as of October 2019), Twitter is the most popular and powerful social networking and microblogging service.
A cost-effective method of lead generation, Twitter is a great way to engage and connect. Follow industry leaders, customers, and small businesses within your community to build some local connections and network within your industry.
Twitter by the numbers:
81% of users say Twitter impacts their purchasing decisions more than television
23% of Internet users are on Twitter
72% of brand followers are likely to buy in the future
Tweets with images see 18% more clicks, 89% more likes, and 5X overall engagement
Set up your Twitter profile with a profile photo of your logo, an eye-catching header that shows off your restaurant, your website URL, and an informative bio.
Initiate conversations and use Twitter as a platform to communicate. Yes, it's a great way to be self-promotional, showcasing daily specials and your products and services, but the primary (and most successful) purpose of Twitter is to connect.
Post a balance of promotional and engaging content to build trust and establish a good reputation of your restaurant and brand.
Examples of engaging Tweets:
Behind-the-scenes photos and candid shots of your staff
Simple, fun questions that your followers can answer quickly (using the Twitter Polls feature is great for this; offer creative multiple-choice options to a question such as "Do you want Sandra, our junior chef, to dance to 'Billie Jean' or 'Wake Me Up Before You Go-Go?'")
Ask for input on new menu items
Periodically post random tips your followers may find helpful (including numbers to your tips add interest; "#YourRestaurantTip 46: _____")
Post fun videos of your restaurant or menu items
Celebrate various food days with a Tweet such as, "Happy #InternationalPizzaDay! Celebrate with our seasonal Prawn & Pesto Pizza" (don't forget a delicious photo!)
Offer sneak peeks into new recipes, menus, or locations
Respond to tags, mentions and questions
Facebook
Older by a few years, Facebook currently has 1.89 billion (!) daily active users as of October 2019. It defines itself as a "social utility that connects people with friends and others who work, study and live around them."
Just like Twitter, make sure your account has a quality header, shining "About" section, and contact information.
While Tweets have a lifespan of 20 minutes—allowing you to post quite frequently—Facebook posts last around 6 hours. (Instagram and LinkedIn posts last approximately 24 hours.) Though 6 hours does not seem like a very long time, posting more than once a day may clutter the News Feeds of your followers. Limit posts to once per day, or 4 to 5 times per week.
Facebook, like other social media sites, costs exactly $0 to sign up and use the platform. However, spending $20 or $30 per paid advertisement is an extremely cost-effective and targeted way to reach a wider audience. Even without paid ads, Facebook is a great tool to generate leads; share content that links to a reservation form on your website (direct lead) or share a link to a blog post or page on your website with a call-to-action at the bottom (indirect lead).
Lead-generating Facebook content ideas:
Simply send followers to a reservation form on your website with a post that has a functioning link, a compelling image, and a clear call-to-action such as "Reserve a table now!"
Fun videos to promote offers or events (video posts have 135% greater organic reach than photo posts)
Facebook Live videos of behind-the-scenes in your kitchen or when testing a recipe; these videos are meant to be a little bit "scrappy" and informal, so they're less time consuming than traditional marketing videos; people comment 10X more on Facebook Live videos than regular videos
Piggy-back other accounts
Another particularly effective Facebook strategy is "piggy-backing" on other websites. As a bar and grill, for instance, you might present live music regularly and feature bands that have their own websites. Link to these bands' Facebook pages or create a post that lets your followers know the band is setting up for a weekend gig. You'll generate increased awareness of and traffic to your restaurant. Apply the same idea if you're a restaurant that caters—be sure to link to various aspects of the wedding industry and venues around the winter holidays.
Instagram
If you've yet to set yourself up on Instagram, you'll want to match your username to your other branded social profiles for discoverability (if possible). Make sure your bio is filled out completely, and match your (logo) profile picture to your other profiles as well.
Instagram, like Twitter, is a great platform to gain insight into what your customers are saying and posting about your restaurant. The best way to check this out on Instagram is to share a photo of your restaurant and tag your location; once it's posted, you can click the link above your photo that will then bring up all other photos shared at the location.
Instagram by the numbers:
The average price tag for a sale referred from Instagram is $65 (compared to $55 for Facebook and $46 for Twitter)
More than half of all millennials are active on Instagram every day
Sushi, steak and pizza are the most popular food photos on Instagram
90% of Instagram users are under 35
Engagement with brands on Instagram is 10X higher than Facebook and 84X higher than Twitter
Instagram is an entirely visual platform. Ensure that whatever you post has a consistent look and feel. Not sure what the subject matter of your photos should be?
Instagram photo ideas:
Photos that have nothing to do with your products or restaurant; instead they convey the feeling behind your brand—for example, photos of your community or staff out celebrating a coworker's birthday
Customer photos they've shared of themselves at your establishment (with their permission, of course)
#ThrowbackThursday photos from memory lane; old logos, previous décor, or your very first burger
Profile an employee; let your followers meet your fantastic waitstaff and chef(s)
Photos from an event that was held at your restaurant
Though you may not experience an immediate increase in restaurant visits by promoting on social media, it's about creating and maintaining a relationship with your customers over time to see long-term benefits.
Use social media as another strong touchpoint for customers to interact with (and be exposed to) your brand outside of your four walls.
Sources: HubSpot Marketing Blog; Hootsuite Media Social Blog, Shopify Blog.