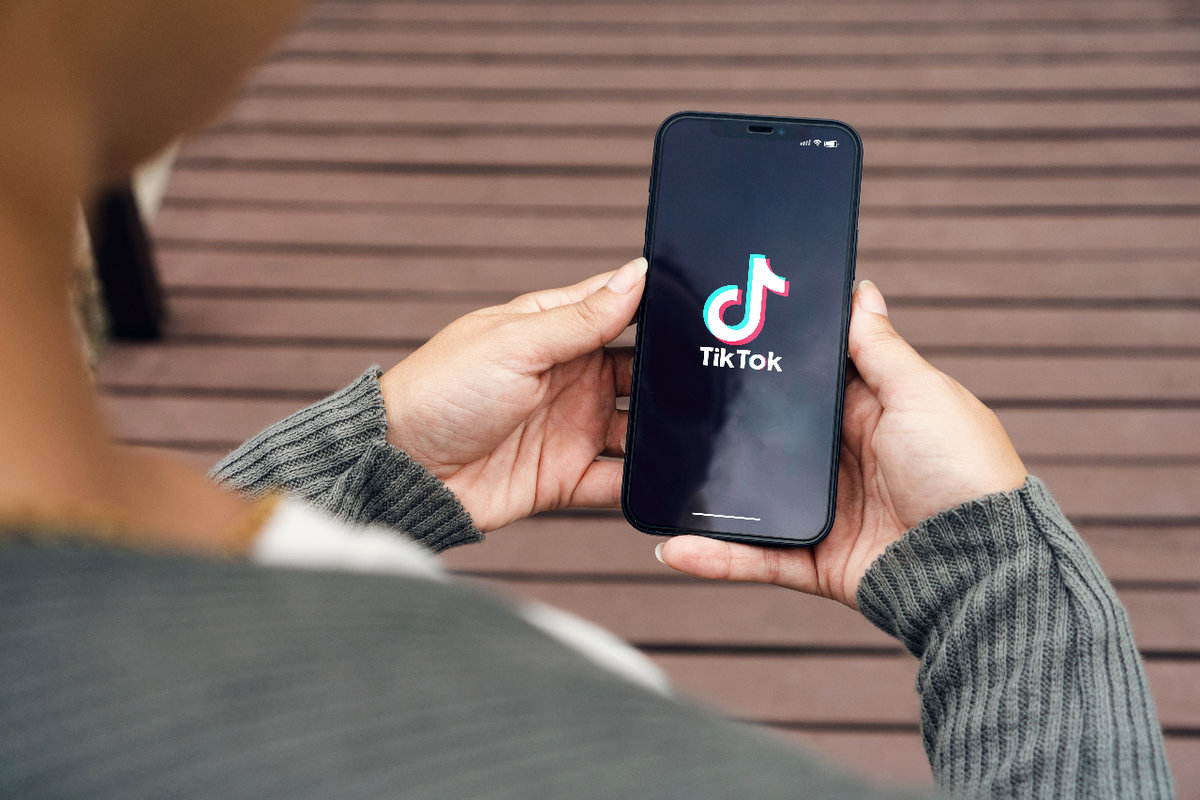 Just when you thought you were getting the hang of social media and content marketing, along comes another digital platform to shake things up!
Although it may seem relatively new, TikTok began in 2016, and since then has become the fastest growing social media platform, with more than 1 billion people worldwide and an average of  3.2 million Canadians, engaging in the video platform monthly. That's a BIG consumer audience that you can be tapping into, and similar to Instagram, food, drinks and recipe creation continue to be top trending topics. 
Currently on TikTok there are more users generating restaurant content with a rise in hospitality brands beginning to utilize the platform. Let's dive into 101 on how restaurants can utilize TikTok's video sharing platform to generate buzz and reach more guests.
Who's your TikTok audience?
Since launching, the platform has continued to attract a younger audience with more than 50% of global users being under the age of 34, 41% of them aged 16-24, and in Canada 60% of users are female. Even if this core audience doesn't represent your average customers, it is still worth having them connect with your restaurant brand for future business, and keep in mind, the other 50% are 35 and over. These audience profiles are critical to developing effective TikTok content and messaging.  
TikTok Basics
TikTok videos can range between 5 and 60 seconds in length. One of the most exciting benefits for restaurant brands is that unlike other social platforms that are driven by highly professional and polished content, TikTok is popular for videos that are fun, creative, authentic, personalized, and humorous. As you get started, forgo hiring a professional videographer until you understand if this platform is right for your brand. However, invest in a phone camera adjustable tripod that allows you to set up shots from many angles, and provides some additional lighting. Prices range from $30-$200, and tripods can easily be sourced through Amazon.ca. 
TIP: Natural lighting always produces the best video and photography results. If your restaurant space is darker, then it's worth the $100 to invest in softbox lighting and reflectors to achieve the best shot. This type of portable equipment is available at photography stores as well as Amazon.ca.
3 Steps to follow before you create your first TikTok post:
Set Up a TikTok Business Account, versus a personal account, as it provides you with performance analytics that will be useful for future advertising campaigns.
Use a well-branded image or logo (recommended size 200 x 200), as your profile picture, include a brief description including a custom hashtag unique to your brand, and links to either your website or takeout platform. Link your TikTok account to Instagram for automatic sharing. 
Follow similar businesses to yours within your industry, and follow their followers. Then monitor the types of video content that your competitors are sharing, and make note of what is achieving engagement, likes, and comments. 
Explore your creative side
TikTok's unique in-app content creation features have set the platform apart, as the creative opportunities are endless yet they do take some time to master. 
Music – TikTok will suggest music for your post from popular songs, trending songs, and your video length. Music selection can lead to viral content, so choose wisely.
Filters/Effects – you can easily add in creative effects and filters to make your video stand out in the feed. Create or select a unique element for your brand that is consistent across all of your videos. 
Timing and Voiceover – within the app you can edit your video, add in text, pauses and sounds at key moments, as well as voiceovers to help share your message further. Incorporating popular voiceovers is a fun and easy way to achieve more engagement.  
TikTok content ideas for your restaurant
Start creating simple and fun video content that showcases what your brand does best.
Your team – create fun short videos of your team in action from front to back of the house. Record personalized messages from team members who feel comfortable speaking on camera about why they enjoy working at your business, and what they enjoy on the menu.
Space – engage new guests with a tour of your restaurant space so they know what to expect from the moment they step through your front doors. 
Menu – your menu is one of your differentiating brand experiences so leading with this content will be effective in establishing for new followers what your offering is all about. Share your unique dishes, seasonal changes, ingredients and where they come from, as well as daily specials. 
How to make – TikTokers love tutorials that can be replicated at home, turned into challenges, or just for brand insight. Create videos of your team preparing signature dishes, cocktails, and unique menu items with a wow factor that generates shares.
Post and grow your restaurants TikTok account
Here are additional tips to effective posting, and growing your TikTok reach:
Keep your post descriptions short and to the point, as you only have 150 characters to work with.
Use hashtags relevant to your content and trending, while repeating a hashtag that is unique to your brand for content searchability.
Encourage guests to follow you – send DMs on Instagram, post a QR code in your restaurant, add the TikTok icon and link to your website, and send an e-newsletter to increase your followers.
Encourage diners to create and share content about your restaurant, then comment and share their video content for increased engagement.
Post weekly, with a goal of sharing daily as you become a TikTok pro. 
Stay tuned for TikTok 102 for restaurants, to learn how to leverage influencer campaigns and advertising best practices.
Written by Kate Engineer