Schneiders Canadian Farm-Raised Pulled Meats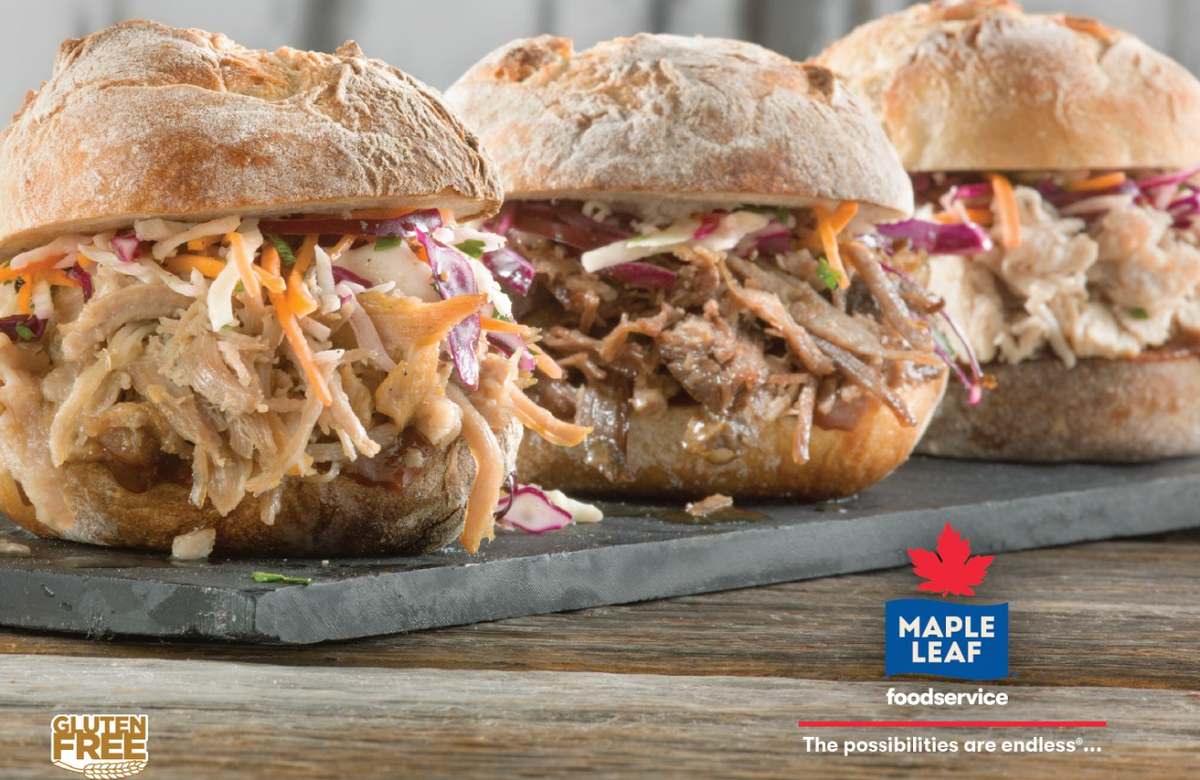 Made with Natural Ingredients
Like many, I've been enjoying Schneiders products for years.  I am happy to share that their pulled meats are delicious!  Convenient and something you can confidently serve your guests.  They are fully cooked (or perhaps I should say slow-roasted for several hours), and they don't come with any sauce which allows you to get creative and make them your own.  
One of my favourite features is that all the pork, beef and chicken are Canadian.  The sentiment to support local is higher than ever, make sure you let your customers know that you are purchasing Canadian farm-raised meats.
Features
• Canadian Farm Raised pork, beef, and chicken
• No sauce added - versatile
• No preservatives* or artificial flavours
• Fully Cooked - ready for use
• Convenient pack size
• Gluten Free
• Slow-roasted to keep flavour in
Looking for some inspiration?
Piri Piri Pulled Chicken Wraps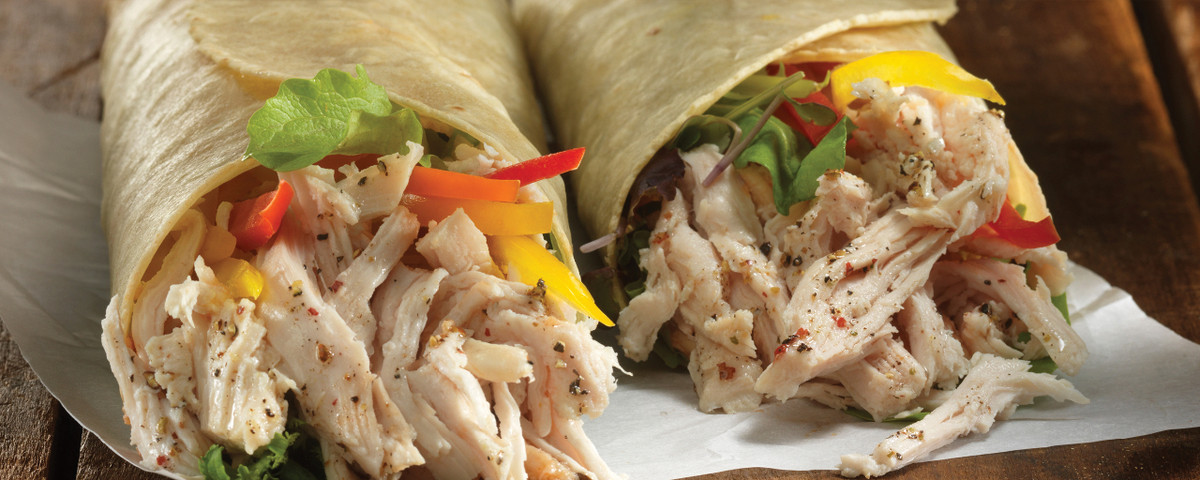 Spicy piri piri seasoned Canadian pulled chicken wrapped in a grilled flour tortilla with lettuce, peppers and red onion, finished with a lemon vinaigrette and fresh cracked black pepper.
Italian Beef Sandwich with Goat Cheese & Red Peppers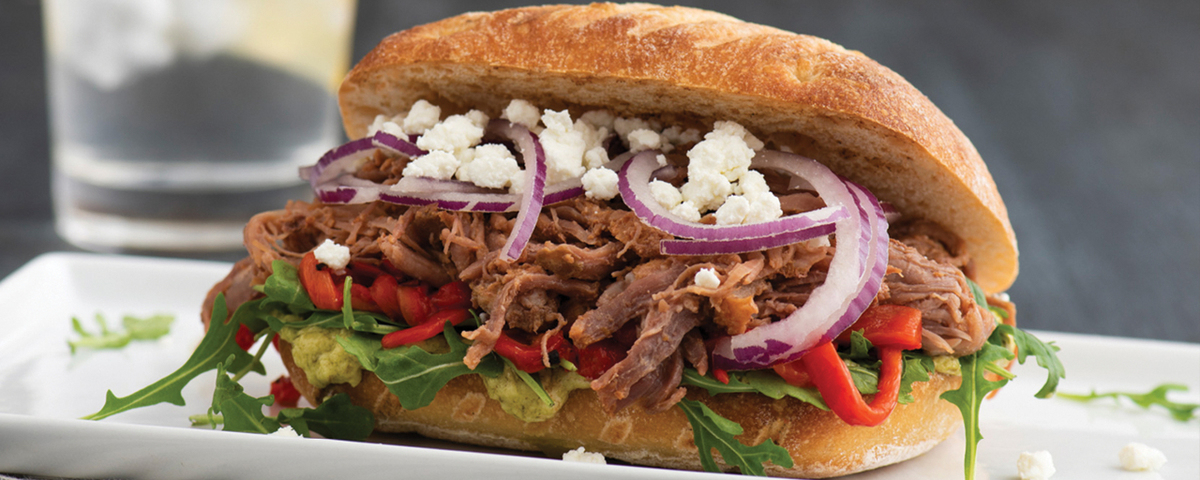 Here's a hearty sandwich that requires no cooking at all—but is loaded with flavourful ingredients and vibrant colours.
Contact your sales representative today for more information.