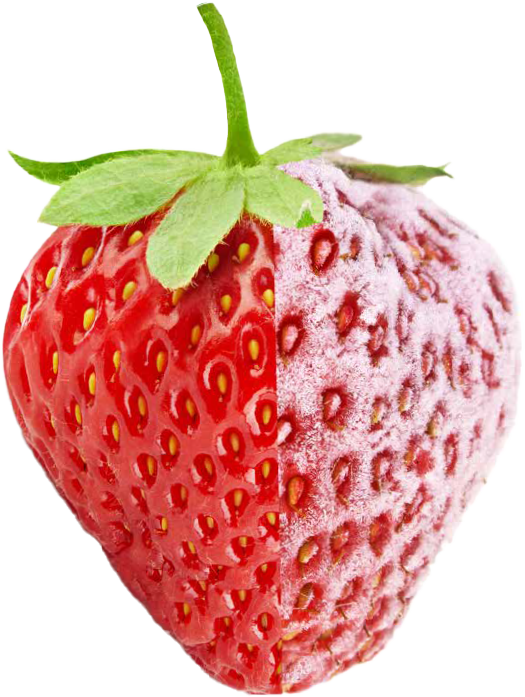 Why Frozen Produce Should Be In Your Next Recipe
By Alasko Foods
When it comes to nutrition, fruits and vegetables have always been the go-to in terms of healthy eating. Tried and true, their combination of practicality, taste, and nutritional benefit are second to none. However, frozen rather than fresh produce has several unique benefits which make them a clear choice for the resourceful restaurant operator.
Here are five reasons why:
1) Always in season
Frozen fruit is actually richer in nutrients on average than their fresh counterparts, according to a study by the University of California-Davis.¹ This is because of its enhanced preservation through a unique freezing method. Companies like Alasko, which utilize IQF (individual quick freezing) technology, do so because it locks in freshness, flavour, colour, and taste.
Individual quick freezing takes single pieces of food and, as the name suggests, freezes them individually at extremely low temperatures. This prevents the formation of large ice crystals that conventional freezing would cause, and preserves the high-quality state that the food is currently in.
IQF fruits and vegetables are always in season, simply because that's the state at which they are frozen in.
2) Always available
Thanks to worldwide sourcing—which market leaders such as Alasko benefit from due to their extensive global supply network—it is feasible to obtain the best possible product from whichever region it happens to be currently in-season. Using IQF technology, the produce that ends up in your recipe and menu items is as fresh as it was when picked.
3) Convenience
Frozen produce has a lot more potential to it than meets the eye.
Rather than having to peel, chop, and prepare a fresh fruit or vegetable, IQF produce is frozen in a state that is ready to use. Simply toss fruits in a blender to make a smoothie, chop them up and make a salsa, or incorporate them into a smoothie bowl. Easily mix vegetables into a stir fry or casserole, or into a dip.
The possibilities are extensive!
4) Extended life
The disadvantage of fresh produce is that it needs to be consumed in a certain window of time before it starts to become overripe. This can put a lot of pressure for you to make use of it as quickly as possible. (Granted, frozen produce still has this window as well, but it is far lengthier—typically 24 months, as opposed to a week or so.²)
Simply take out the portion you need, and put the rest away where it will remain frozen and unspoiled.
5) Cost efficient
Using frozen fruits and vegetables minimizes your expenses in the areas of labour and food waste. Frozen produce is already cut, washed, and ready to toss in a recipe, and unused quantities can be put right back into the freezer. Even better, frozen produce can be less costly than their fresh counterparts.³
When it comes to the ingredients to put in your recipes, you are constantly faced with choice. Frozen fruits and vegetables have several benefits that are often overlooked in comparison to the alternatives. Whether it's the heightened nutrition, convenience, or cheaper cost: frozen fruits and vegetables are definitely worth it.
For delicious IQF products to use in your next recipe, contact your Flanagan Foodservice sales representative or call our Customer Relations team at 1-855-FLANAGAN.
About Alasko
Alasko Foods is a leader in global sourcing of conventional and organic frozen fruits and vegetables, with a reputation for providing superior, world class service to customers across Canada, the US, Europe, Asia and the Middle East. Committed to delivering the safest and highest quality products, without compromise, Alasko Foods will source, process, pack, label, brand and distribute the best fresh-frozen fruits and vegetables the world has to offer. Learn more at alasko.com.
References:
[1] Journal of the Science of Food and Agriculture c 87:930–944
[2] U.S. Food & Drug Administration, 2015; Foodsafety.gov
[3] United Stated Department of Agriculture, Economic Research Service, 2016