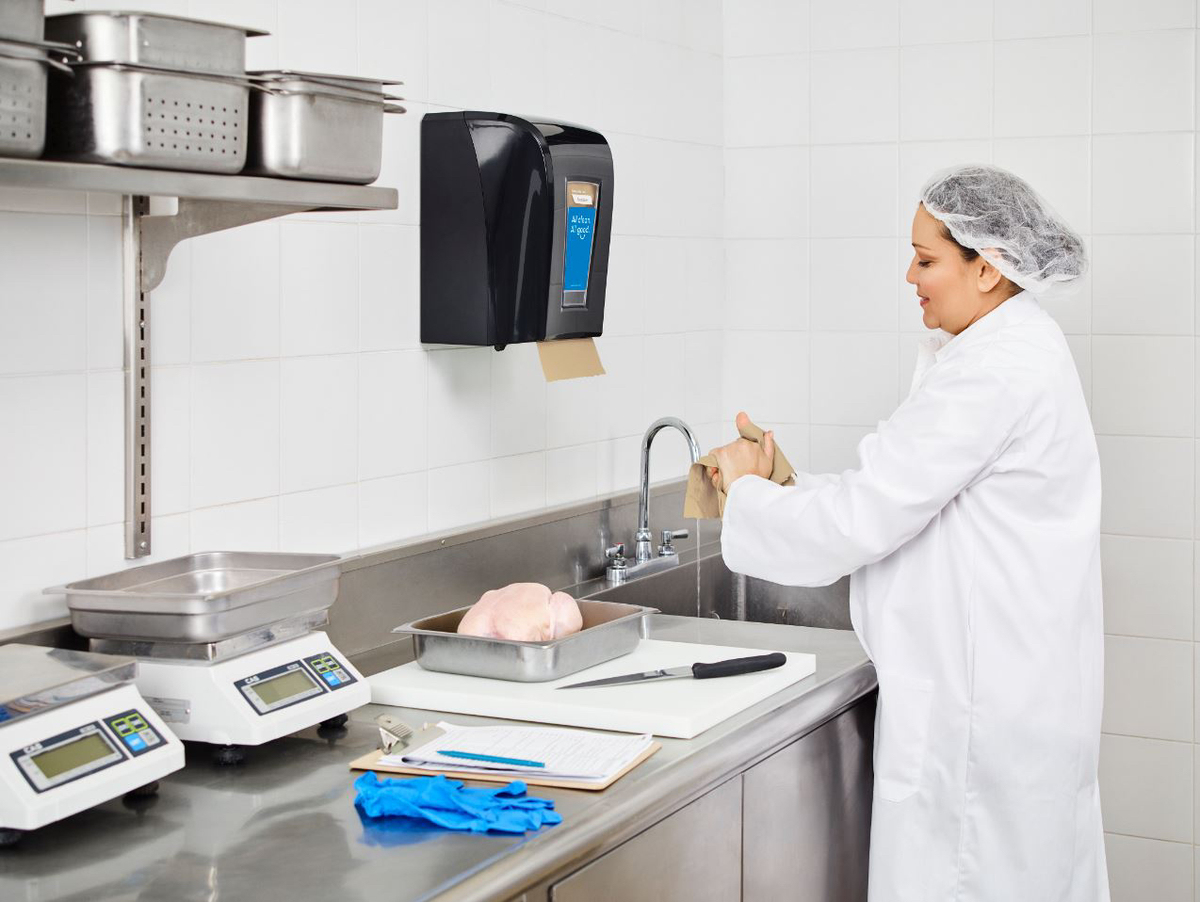 Foodservice establishments are typically judged by three things:
Food
Quality of service
Cleanliness
Cleanliness, in particular, should be top of mind for all foodservice operators, managers and employees due to the risks associated with improper food handling. By upholding certain standards, restaurant operators can lower these risks, including the spread of harmful germs and bacteria that can surface when raw food, changing of hands and an influx of people are involved. 
Cascades has provided several tips to help restaurants navigate the cleaning and maintenance of their back of house (and ace health inspections):
Stay ahead of the game
Foodservice establishments should always be health inspection ready.
It's up to managers to conduct regular in-house inspections to ensure that everything is up to par and that employees are completing tasks appropriately. These inspections, whether daily, weekly or monthly, can help identify what protocols or procedures need to be adjusted or improved before the health inspector sets foot in the restaurant.
Establish a cleaning plan
There are a lot of different surfaces, tools and cooking devices used in a restaurant kitchen and sometimes cleaning it all can seem a bit daunting.
By establishing a schedule, employees will have a structured and organized plan to guide their shifts' duties. A cleaning schedule will also put all employees on the same page and spell out exactly what is expected of them and when.
In most foodservice operations, there will be standard operating procedures for the frequency of certain cleanings, such as what tasks to do after each cooking shift, daily, weekly, monthly and annually.
Provide easy access to hand cleaning supplies
Many health departments check to see if employees have easy access to soap and a sink to clean their hands. To keep germs at bay in restrooms and beyond, foodservice establishments should ensure that soap and hand towel dispensers are properly maintained and well stocked at all times. Placing no-touch dispensers for soap and hand towels in restrooms can help control the spread of harmful bacteria and viruses and make it easier to stay germ-free for both employees and customers alike.
Don't forget the little things
Part of the cleaning schedule and plan should be a list explaining the different surfaces in the kitchen and prep areas that also deserve attention. Employees should be made aware of items or areas of the kitchen that can be easily overlooked, including backsplashes, shelving and movable prep surfaces.
Use quality products
As a restaurant works its way through cleaning protocols, it's important that employees use high-quality products to complement their efforts.
Beware of cross-contamination
The spread of food-borne illness is a top concern for department of health inspectors across North America and cross-contamination is a key culprit.
Using colour-coded foodservice wipers can help make it easier to avoid cross-contamination in the kitchen. By introducing a colour-coded system for cleaning, foodservice operators can help employees quickly recognize which wiper to use to clean spills in the dining area and which wiper to use to disinfect prep stations, for example.
Avoid paper waste
For those food establishments that use napkin dispensers, one napkin-at-a-time™ dispensers, like the Cascades PRO Tandem™ countertop interfold napkin dispenser, can help reduce napkin waste by up to 25% and reduce the risk of cross contamination, compared to traditional napkins.
For more foodservice education visit pro.cascades.com. For information on Cascades products, contact your Flanagan sales representative or call 1-855-FLANAGAN.