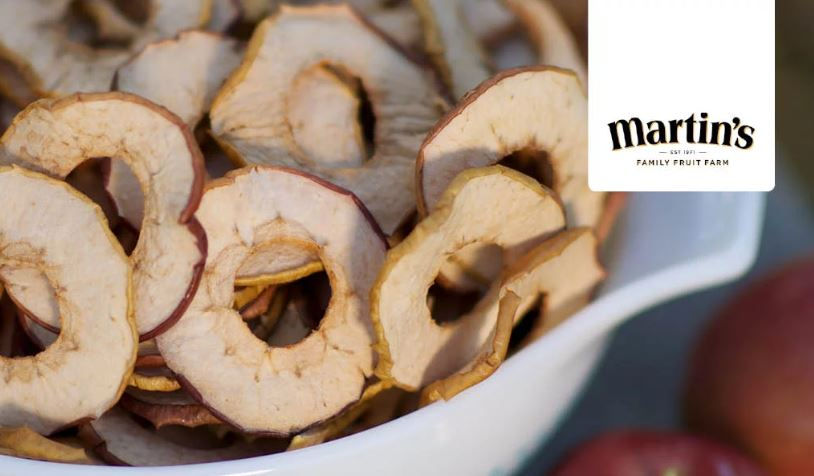 Martin's Family Fruit Farm is a pillar in the Waterloo Region community, known for their homegrown, orchard fresh apple varieties and passion for the apple industry.
Martin's always had a keen imagination. It was only a matter of time before they came up with a new way to enjoy their world-famous apples: a pure and simple idea to offer apples disguised as chips. 
Flanagan's Partnership with Martin's
In October 2017, Flanagan Foodservice—along with our sister company Roseland Produce—embarked on a new partnership of joint procurement that saw Martin's Family Fruit Farm become its exclusive apple supplier.
"We're delighted to partner with Flanagan and Roseland and feel that more companies prioritizing local apples benefits not only our company but the entire apple industry, one where there are not enough apples grown to meet current demand. There are a lot of imported apples on shelves, particularly towards the end of the season and in the off-season," says Peter Katona, Director of Sales and Marketing for Martin's.
Martin's Farm's reach in Ontario is similarly broad: they pack for many Ontario growers in the [Georgian] Bay area, the Leamington area, and the north shore of Lake Erie, enabling them to draw from different climactic subsets, according to Katona. "We always have access to good apples."
One Good Thing After Another
Now listed at Flanagan's, Martin's Crispy Apple Chips bring all the goodness of their orchard directly to your menu. Crunchy circles without the water and a choice of two flavours, you can now order two delicious flavours from the Flanagan warehouse: Original and Caramel Dream.

Martin's Apple Chips are a treat on their own, but even better as a crunchy complement to anything from a full entrée to a snappy app or a delicious dessert.
Available in 22 gram (both flavours) and 500 gram (Original flavour) package sizes, the chips contain no preservatives, are naturally gluten-free, and certified kosher. To make the chips wonderfully crispy, Martin's uses a special dehydration process that applies just enough heat to give their chips the most satisfying crunch while preserving its delicious apple flavour; they are never fried, baked, or freeze dried.
Though tasty on their own (we couldn't believe the chips were just apples, they're that good), Martin's has provided some inspiration for your menu to use all year round:
The New Dundee Duo
Apples and cheese are the ultimate flavour pairing. Add some crunchy, Original Apple Chips to your cheese board to complement the bold taste of sharp Cheddars and crumbly Blues.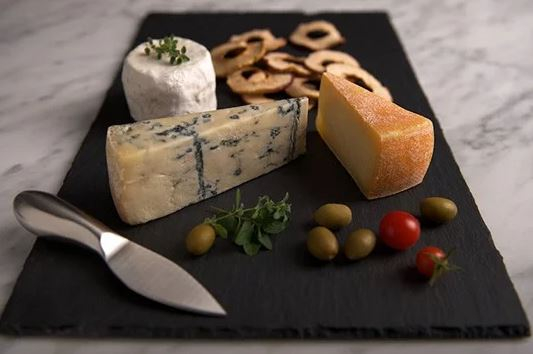 Conestoga Tapas
Pita chips are great, but flavourful hummus deserves more than just a pita chip to enjoy it. Try them with Original Apple Chips instead; the sweet crunchy chips and savoury hummus are a match made in tapas heaven.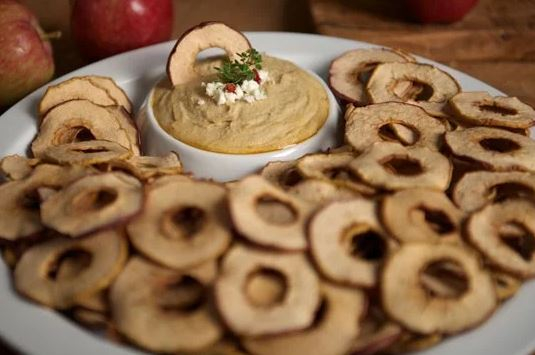 The New Hamburg
It's really, really hard to improve a shredded pork sandwich. Martin's describes their "New Hamburg" as the "new and handier version of the roasted pig with an apple in its mouth." The sweet Original apple flavour is a delicious complement to the flavourful pork sandwich. (We're sensing a trend here.)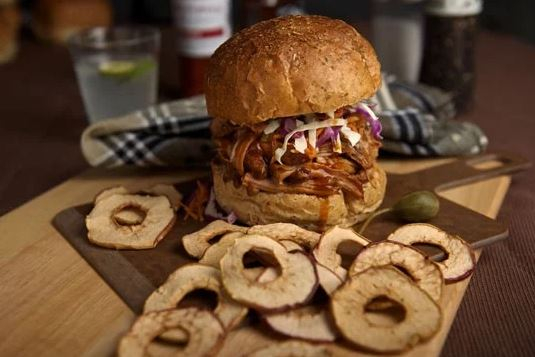 A Doon Deal
Okay, though we love sweet and savoury, we just as equally love good ol' sweets. Offer Apple Chips—Original or Caramel Dream—with a creamy caramel dip for a shareable dessert that's sure to please the entire table.
Martin's promises this falls into the "once you have one you can't stop" category.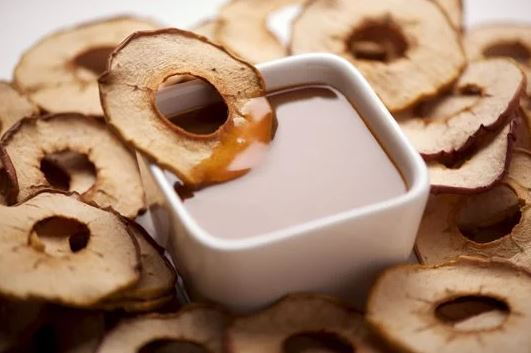 Sawmill Road Sundae
Hot and cold, creamy and crunchy, salty and sweet. Opposites will attract you to this any-time-of-day dessert that combines French vanilla ice cream drizzled with salted caramel and Caramel Dream Apple Chips.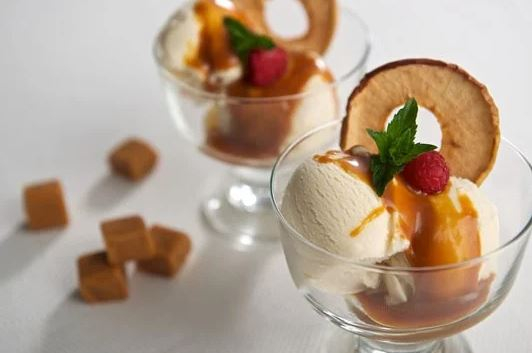 Flanagan codes for Martin's Apple Chips:
Original 364738
Original (bulk) 364736
Caramel Dream 364740
Product information, images and copy provided by Martin's Family Fruit Farm. For more information on Martin's Apple Chips, click here or speak to your Flanagan sales representative.
 
Follow Martin's on social media for more apple info:
Twitter: @MartinsApples @Martins_Chips
Instagram: @MartinsApples
Facebook: @MartinsApples
YouTube: @MartinsApples