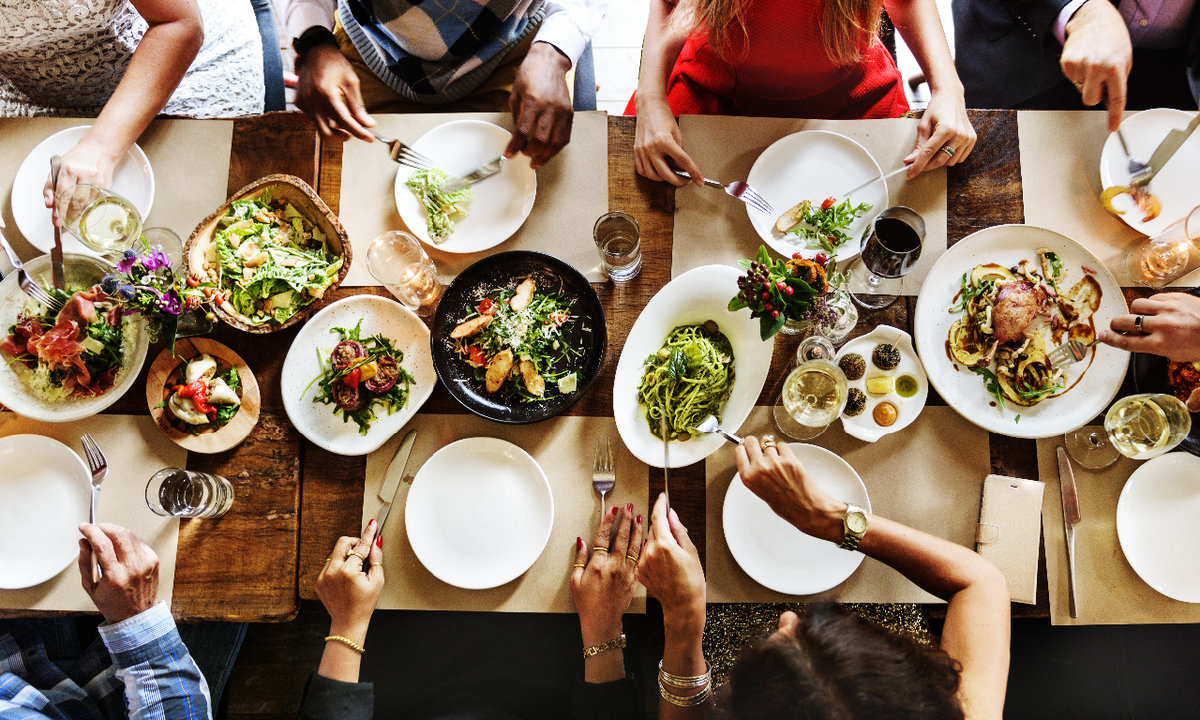 Does Restaurant Catering have a Future?
Could catering help restaurants bolster their bottom line? The question may seem counterintuitive since catering, like other areas of foodservice, has been hard-hit by the pandemic. But restaurateurs who have weathered pandemic restrictions and public hesitancy about dining out may be considering whether or not to add a catering operation. 
The pros and cons of adding a catering operation
Glenn Whitehead, owner of Plant Matter Kitchen and Plant Matter Café in London, Ontario, says, "Adding any possible revenue stream is probably just good common sense, to be honest. […] If you own a business right now and you're open, then offering whatever you can is certainly something that I would strongly suggest."
Jeff Dover, principal at fsSTRATEGY Inc., a foodservice and hospitality industry consultancy, adds, "The pro is that catering is more profitable than the restaurant business. Some of the fixed costs that impact the profitability of restaurants are known. You know how many orders, of what, and at what time. It also makes use of kitchens and kitchen labour that are idle or have excess capacity during COVID."
On the con side, he points out that pandemic gathering limits affect the size of events, decreasing demand for catering. And many businesses that used to have staff meals catered now have those staff working remotely for the foreseeable future. No staff = no office catering.
Is the future in event or office catering?
Which has a better future: event (e.g., weddings) or office catering? The answer depends on whether you're looking at the short term or beyond.
Dover says he'd choose event catering because these contracts "are typically larger and can involve alcohol-generating additional revenues." He also notes the pent-up demand for event catering. 
Public health restrictions, however, continue to restrict catering demand for such events. Whitehead is well aware of the pandemic's impact on this part of his business. He catered hundreds of events before COVID-19 took hold, but that business dried up once restrictions hit. "Basically, we haven't done a thing in a year," he says.
Many variables influence when a hundred or more people will be able to get together again, Whitehead says. He doesn't anticipate catering large events of any kind before mid- to late-2022. However, he does see opportunity in catering office lunches, especially in office towers where there are multiple businesses open with non-skeletal staffing.
Think of catering differently
Adding a catering operation requires fresh thinking about what catering means and how to plan carefully, especially as the third wave of the pandemic is making its presence felt in Canada.
Whitehead says, "Looking for other [revenue] streams is a critical piece to try to get enough sales to cover things and keep moving forward."
Rather than the traditional weddings and conferences, foodservice operators looking to get into catering need to consider smaller-scale approaches that can generate revenues in the short term. In addition to the office lunch trade, options include catering meals for small gatherings at people's homes and meal kits, both of which have become more popular during the pandemic.
Technomic, Inc., which provides insights to the foodservice industry, reports that for the second quarter of 2020 in Canada "45% of younger consumers, including Gen Zers and millennials, are buying more meal kits now from restaurants compared to before the pandemic."
Whitehead says that with people being more cautious but also bored of cooking, restaurants can offer them more variety through items like meal plans and seasonal kits. "It's a little bit less catering and more meal kits, but I would put it under that same category."
He has always offered a meal plan service, with clients who come twice a week to pick up several days' worth of assembled meals. "They don't have to do anything but heat them up," he says, "so that's certainly an option that I think will continue to grow."
Tips for adding a catering operation
Operators exploring adding a catering operation should think about the following considerations.
Investments — The equipment you need depends on the type of catering you're doing. Dover suggests you may need smallwares for preparing and transferring food, and equipment to reheat or finish food on site. Whitehead advises you keep any investments to scale.
Menu — "Play off your existing menu," he says, "because every time you add or change something, you're adding to your food costs [and potentially] everything else, like labour." Dover suggests you select menu items that travel well, and you should also consider special diets.
Marketing — "Try to get the word out without investing too much money, effort, or energy," Whitehead recommends. He suggests marketing through social media and flyers attached to pickup and delivery orders.
Feedback — Improve your catering efforts based on the feedback you receive, Whitehead advises. 
Adaptability — If there's one thing we know about the pandemic environment, it's that restrictions and rules can change with little notice as the situation evolves. Factor flexiblity into your catering operation. 
Written by Marlene Cornelis.
Visit chefconnexion.com for more expert tips