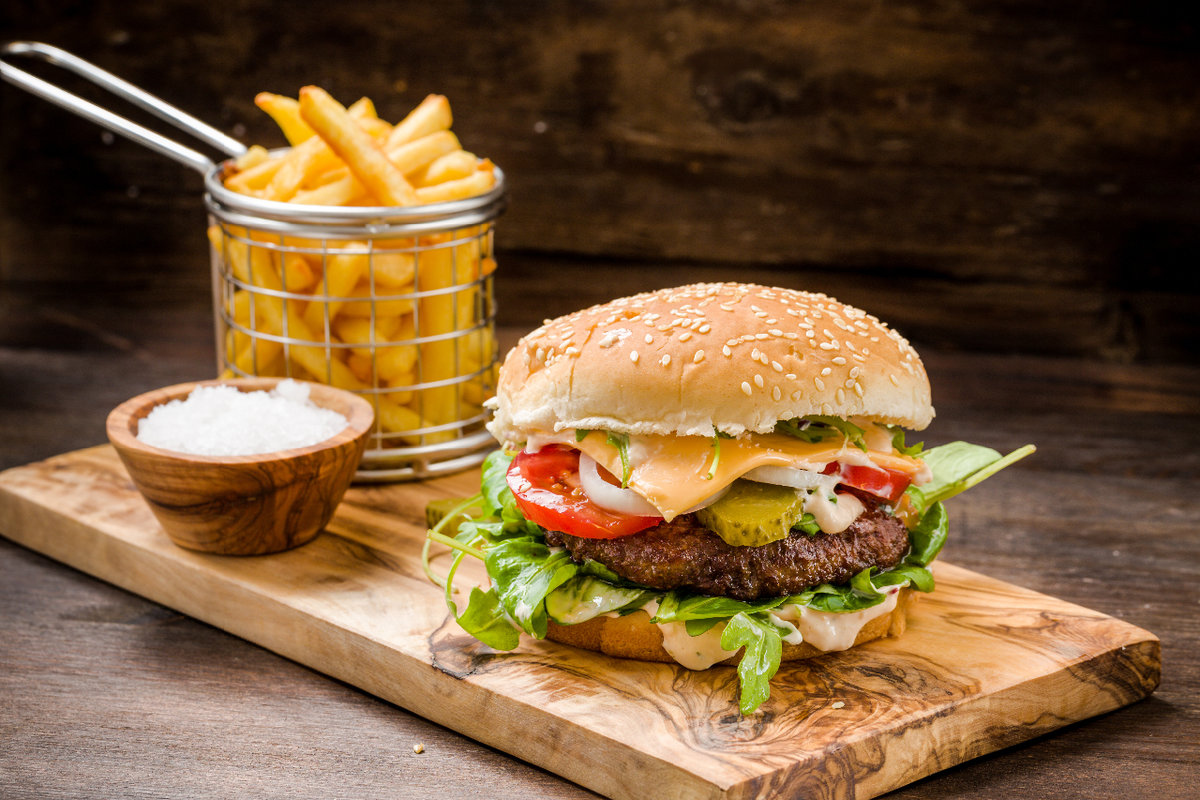 Here comes summer and, once pandemic numbers are under control and dining opens up widely, it will be time to get your grill on. Customers are raring to get back to outdoor dining, and nothing entices more than the smells wafting from a BBQ grill.
This year's BBQ hot trends include flat plate grilling, high-end buns, layering, non-meat (plant-based innovations) grilling, and sauces and spices that take old favourites and present them in new and exciting ways. 
Light up your BBQ options
There's nothing like cooking over live fire to really ignite the taste buds. If you have that option at your operation, you'll be able to bring out the flavour in any number of grill dishes — from vegetarian to meat and fish.
Always go big on burgers
Burgers are here to stay, even with more Canadians choosing plant-based options. 
Nearly four in 10 Canadians eat at least one burger a week, and men eat even more burgers than women, according to data from Weston Bakeries, which studies burger-lovers' habits. 
Here's what really turns on burger lovers looking for a premium burger experience:
The patty (63%)
The bun (21%)
Toppings (6%)
Seasonings/spices (5%)
Condiments and cheese (3% each)
For many Canadians, a burger is naked without cheese. Not surprisingly, cheddar is the cheese champion at 47%, followed by mozzarella at 35%, Swiss at 33%, and Monterey Jack at 25%. Sliced is chosen by 63% and shredded by 17%.
Pile on the extras
Meat-topped burgers are trending… and going beyond bacon. Beef burgers are getting piled high with pulled pork, ham and beef brisket for a really meaty experience. They're marketed as an indulgent, and ultra-savoury meat-on-meat combination.
Don't forget the bun
Most Canadians like it simple and classic when it comes to buns, however new and exciting formulations are adding abundant new bun-opportunities. Here's what Canadians traditionally look for:
Sesame seed buns (31%)
Cheese buns (22%)
Garlic bread buns (19%)
Onion buns (18%)
Whole wheat and multigrain buns (16% each)
Innovation is certainly coming to buns. According to Technomic, which collects data from the Top 500 restaurant chains, the fastest growing buns are potato buns, sesame seed buns, and brioche. Even ciabatta buns are beginning to have their moment on the grill.
Beef still reigns as burger king followed by chicken, fish and turkey. Eight out of 10 prefer a grilled beef patty. But new grill contenders are ready to take their place. Think seafood skewers and grilled fish.
Kick up your spices a notch
Salt and pepper remain the most popular burger seasonings, however garlic salt, Worcestershire, peppercorn, and Cajun flavours are all gaining in popularity. 
Diners love barbecue, and that's helping to propel burnt, charred and toasted flavours, Technomic reports. Smoky flavours are no longer limited to just meats and cheese but are also being paired with contrasting flavours such as sweet and spicy to add complexity. The espelette pepper, originating from the Basque region of France, helps deliver that smoky, sweet and mildly hot flavour that makes plancha-grilled food an exciting new trend.
The fastest growing condiments are chipotle aioli, garlic mayonnaise, honey, marmalade and jam, especially savoury flavours like bacon jam and pepper marmalade.