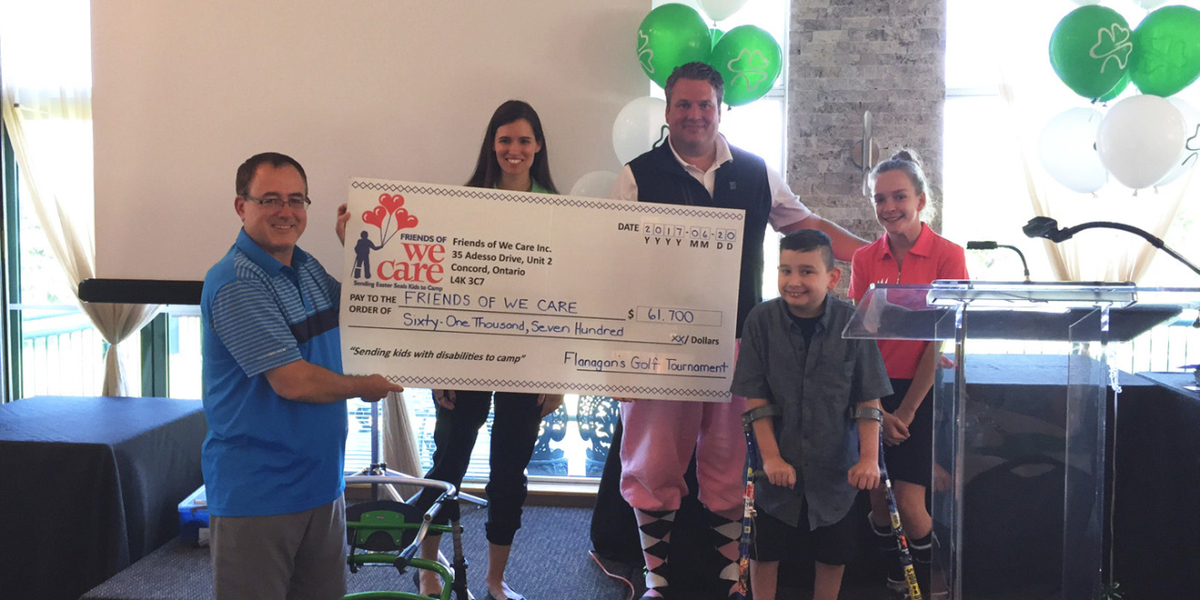 Fore! On Tuesday, June 20, more than 200 golfers gathered at Granite Ridge Golf Club in Milton, Ontario to participate in Flanagan's 29th annual We Care Golf Tournament.
Each year, Flanagan Foodservice holds a golf tournament to support Friends of We Care, a network of 80+ organizations in the foodservice and hospitality industry united by a goal to bring joy to kids with disabilities. Friends of We Care sends children with disabilities to camps each year through collaborative efforts of the foodservice and hospitality community.
To date, Flanagan's has donated more than $1 million to Friends of We Care, ensuring that 4,000 children have had the opportunity to experience a day at an Easter Seals summer camp.
Our employees, suppliers and customers had a fantastic day in the sun supporting We Care, raising a total $61,700.