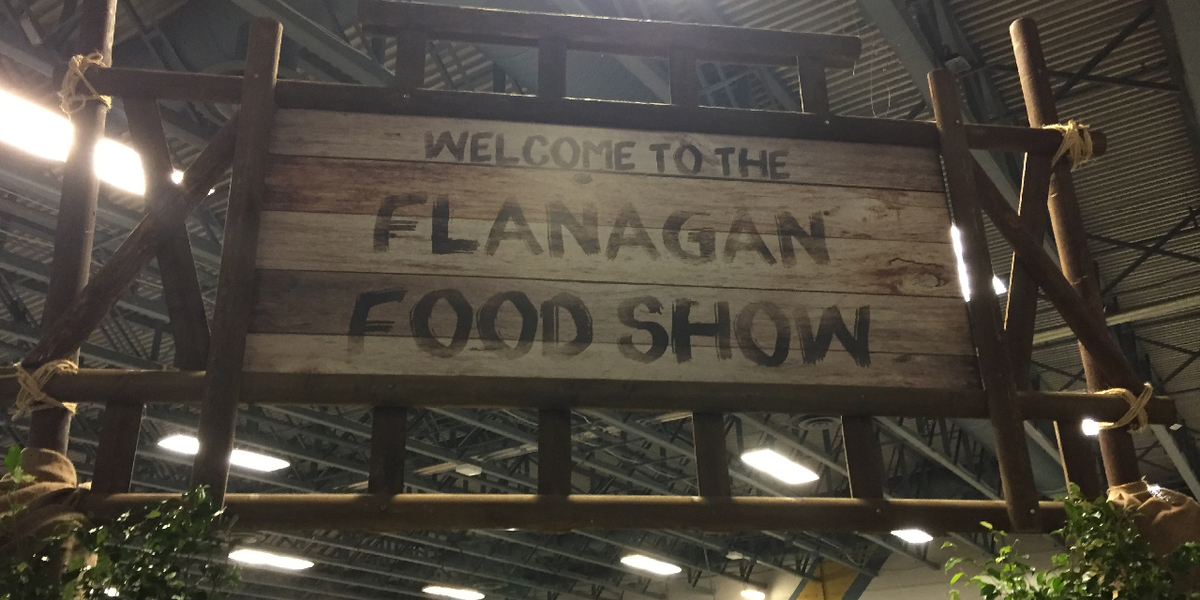 That's a wrap!
April 5 and April 26, we held our spring food shows in Kitchener and Sudbury. This annual event gives you the chance to sample new products, network with sales representatives, and experience first-hand the newest trends and industry developments.
We'd like to say "thank you" to all who participated and attended. We couldn't have done it without our fantastic vendors and customers!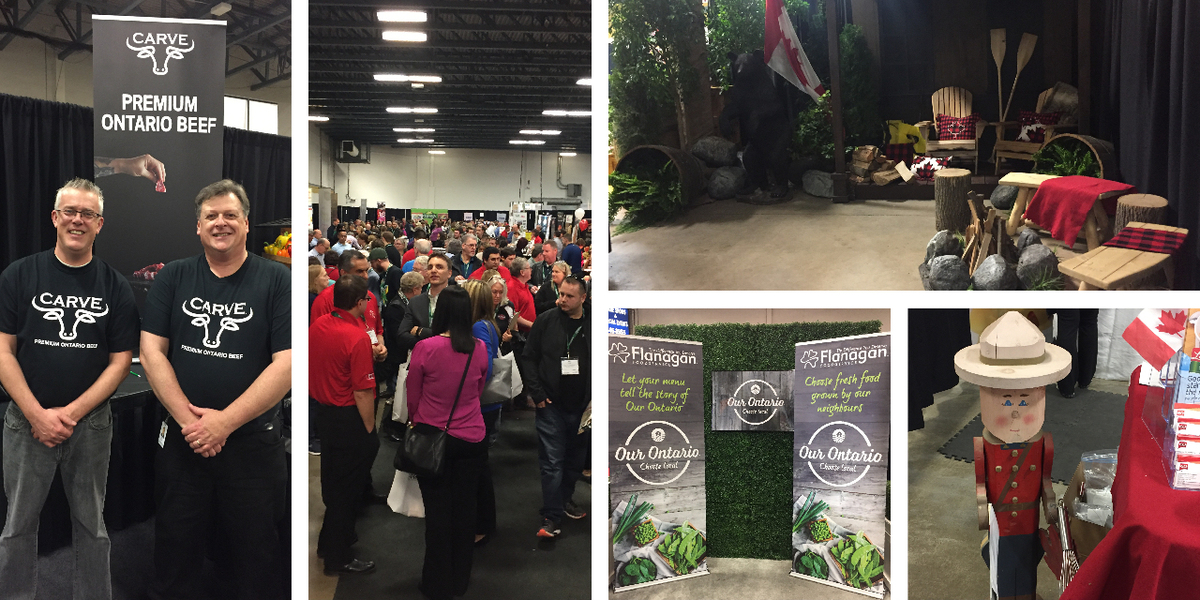 Kitchener food show guests, Kitchener food show entrance, ED Foods booth, Flanagan's Our Ontario booth.
Guests browsed the exhibits and had their taste buds working overtime sampling new products in foodservice as well as innovative approaches to traditional favourites.
Customers felt that this year's show was very resource-focused, according to Dave Ball, Division Sales Manager for Flanagan's. "Products complemented current trends, and each booth provided great insight to menu planning," says Ball. "Vendors didn't just display their products, they explained how to sell it."
Some of these trending items included the Maplehurst/Weston Bakeries doughnut wall and doughnut pops, as well as Rich's Foodservice freakshakes.
Maplehurst/Weston's unique doughnuts can be customized to specific events, and Rich's crazy shakes are an incredibly popular menu trend. Both are sure to be posted to social media by your customers. (Take it from us—we couldn't resist getting a photo!)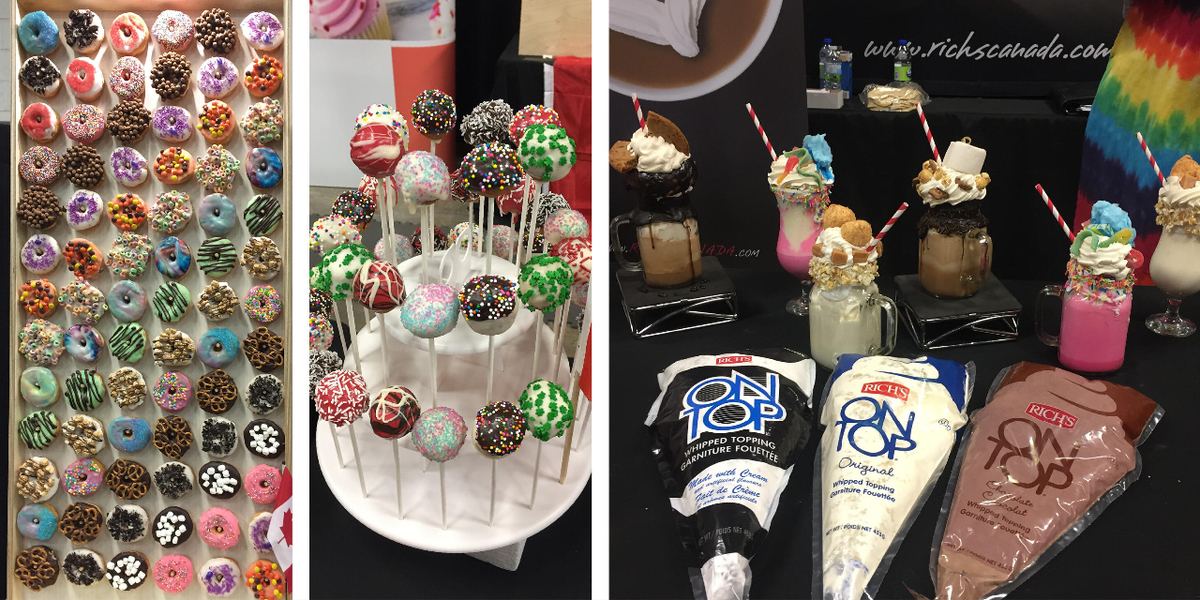 From left: Maplehurst/Weston Bakeries doughnut wall and doughnut pops, Rich's Foodservice freakshakes.
This year's shows were centre-of-plate focused, featuring premium beef, fresh seafood and custom-cut poultry. As an introduction to our Carve premium Ontario beef brand, a chef greeted customers at the Carve booth with tender and delicious ribeye and striploin steaks.
"There was high interest in Flanagan's protein products," Ball continues, "most notably our new premium Ontario beef brand, Carve, and fresh seafood from Caudle's Catch."
Speaking of Ontario…
Our marketing team greeted customers at the Our Ontario booth, promoting our new local food program.

 

We're thrilled to introduce our customers to our local program.

As a proudly Canadian company, we know the importance of supporting our economy and educating our customers on the value of purchasing local.

 

As guests moved through the show, they received a Canada t-shirt from the Flanagan booth, supported Friends of We Care by spinning a wheel at their booth to win prizes, and last but not least, shopped the s.t.o.p. Cash & Carry booth.

 
A customer favourite, the Cash & Carry booth has hot deals on a wide variety of smallwares items each year.
"I had customers tell me that this was one of our better quality shows," says Ball.
"Our show has a unique level of energy," adds Amber Recchia, Event Coordinator for Flanagan's. "Flanagan vendors love the level of engagement they receive from our customers."
We take pride in inviting our customers to the shows. We recognize their busy schedules, and greatly appreciate the time they take to spend with us.
Our goal for each show is to delight, educate and feed our guests—we've done just that for another successful food show season.
Thank you!