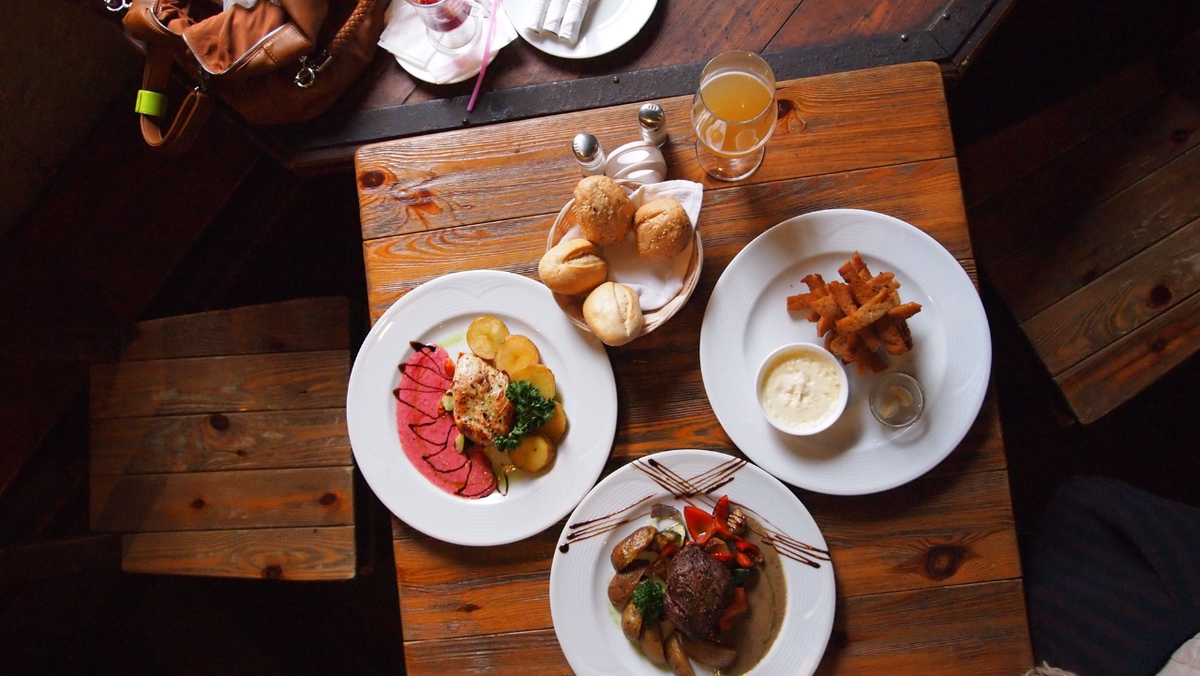 By definition, a gastropub (literally gastronomy + pub) is a pub, bar or tavern that offers meals of high quality. They're the perfect blend of casual atmosphere and quality food.
Though they've been around in Britain since the early '90s, gastropubs are relatively new to the North American scene.
The first gastropub opened its doors in New York City in 2004 (The Spotted Pig), and the term was only added to the Merriam-Webster dictionary in 2012.
Despite their "newness," gastropubs have erupted over the past thirteen years. Their popularity reflects the rise of craft beer, which is fitting, as many independent gastropubs are known for their wide selection of beer by local, independent brewers.
Top Proteins on Gastropub Menus
We've identified the top proteins on Canadian gastropub menus during 2016, and foie gras (a luxury food product made of duck or goose liver that has been specially fattened) was the top entrée protein during that time period: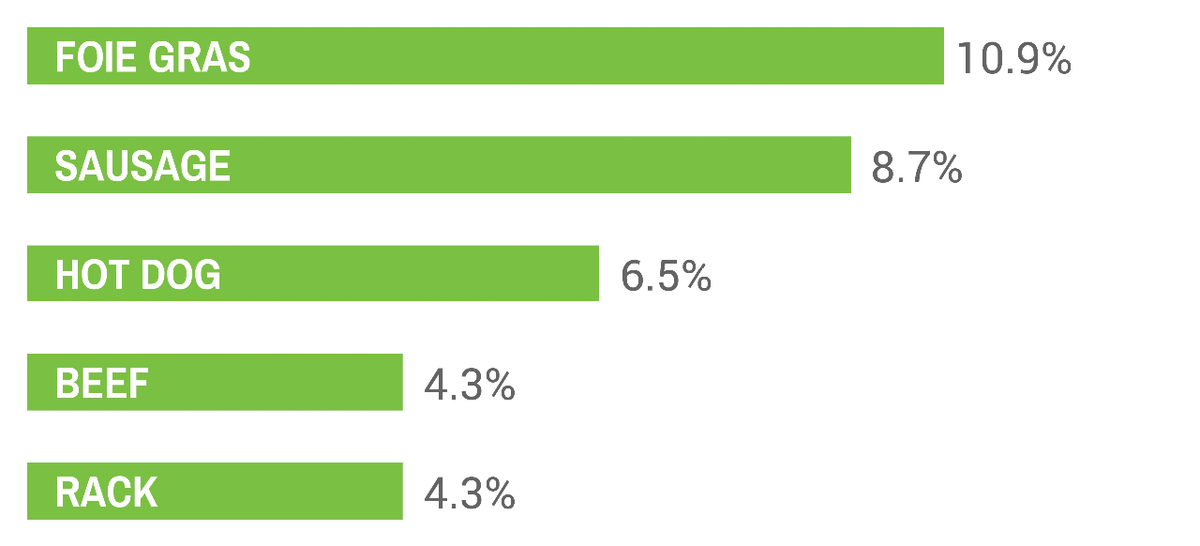 Source: MenuMonitor, Technomic.
Sausage, hot dog and beef follow, and rack (rack of boar or lamb) was the fifth most popular protein, listed on 4.3% of gastropub menus in 2016. Though "hot dogs" are typically a casual menu item, the hot dogs of gastropubs are made with baguette breads, Bavarian sausages, and topped with Dijon mustard (which is, incidentally, the top condiment at gastropubs, listed on 6.5% of menus).
Top Gastropub Flavours
Goat cheese and mustard were the top flavours in Canadian gastropubs in 2016, each listed on 8.7% of menus. Maple and onion followed closely, and almond was listed on 4.3% of gastropub menus in the same year.
Almonds are found on cheese and charcuterie boards as an accompaniment. Serve them raw, or roasted drizzled with honey.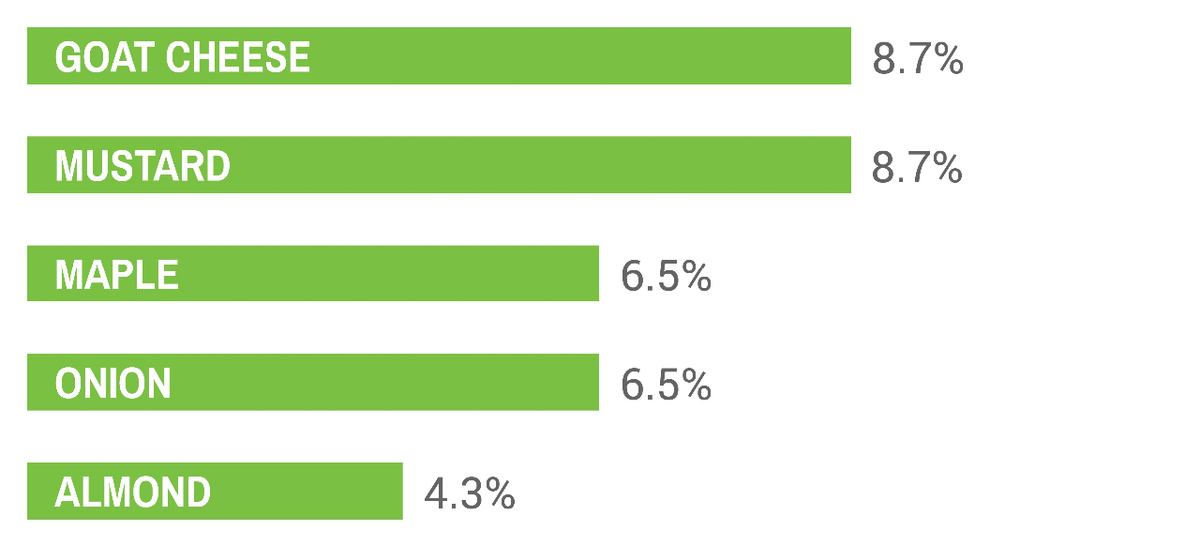 Source MenuMonitor, Technomic.