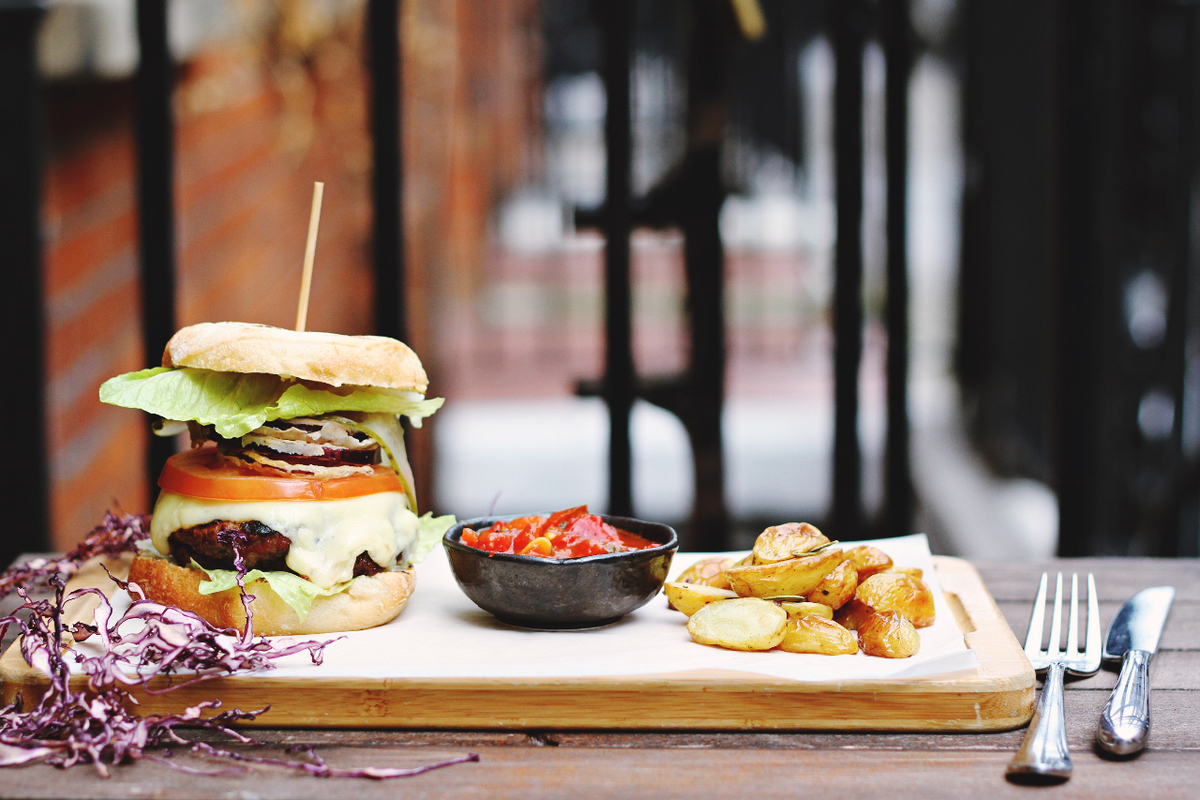 Menu change can be daunting.
But using LTOs (limited time offers) can provide a culinary playground for adding innovation without the commitment. Successfully executing an LTO offers a potential sales lift of as much as 20%, and can bring back old customers while enticing new ones.
LTOs are an opportunity to offer your customers a new experience while giving your operation a great testing ground and increasing your marketing opportunities.
So, how do you make LTOs work for you?
Start with Purpose
First ask yourself why you are you adding an LTO. If you don't know what you want from it—new customers, increased check size, acceptance of bolder flavours on the full menu—how will you know it was successful?
Shalit Foods Business Development Chef Kira Smith reminds us that to be successful, "You really have to do LTOs mindfully." The seasoned chef, who works directly with operators to integrate new and engaging ingredients and menu items, understands the formula to win big.
Smith remembers a Mini Cheesecake Dessert Parfait a casual chain in Western Canada used as an LTO that was so tasty it moved from temporary to the permanent menu. Why did it work? "It fit with consumer interest, was easy to execute, was within their back-of-house capabilities…and was profitable," she notes.
"There's no point in doing an LTO if you can't do it well," Smith stresses. "And it must be profitable. Because what if it is successful? If it can't be done profitably don't add it."
Plan and Execute
"For an LTO to be successful, an operation must plan in advance," notes Kyla Touri, corporate chef, Canada, for Unilever Food Solutions. "Operators must also be attuned to trending menu items, product/ingredient availability, and, most importantly, maintaining their brand image."
Push at the boundaries acceptable to your customers' preferences by experimenting with bold flavours or new cuisines. Change doesn't have to be crazy. Start smaller and work up to bigger flavour experiences. 
There is more than just the food to consider. LTOs also offer important marketing possibilities. Think of them as conversation starters: at the table or counter, online, via social media, and business to business. Plus they're an opportunity to increase engagement with your customers and employees. Ensure the message about your LTO is clear and consistent across all your communication channels. 
Expect to increase the pantry list, add to the skillset and push the kitchen's ability to execute the LTO. Your entire team needs in on the plan to ensure consistency without compromising the existing full menu.
Get the Timing Right
The frequency with which you implement LTOs will depend on your operation. However, at a minimum, Tuori suggests, "Every season. This timing gives an opportunity to plan properly and execute."
Customers are programmed to search for change seasonally. So a seasonal LTO naturally allows for use of local and seasonal ingredients that might be too expensive to use on a full menu.
LTOs need a defined end date. "There is power in scarcity," says Kira Smith. Use your customers' fear of missing out to your advantage and time your LTO. It doesn't mean you can't make it a permanent addition – adding an LTO to the full menu gives you yet another conversation starter.
Talk and Listen, Measure Results
As you wipe your brow and flop in a dining chair on the final day of your wildly successful LTO, remember you aren't finished yet. Due diligence is necessary. Was all the extra work worth it?
Talk with your customers and your front and back of house employees. They will have something to say. Listen and learn from their observations. "If you are communicating about your LTO, which you should be, you have to follow up," Smith advises. Listen to the praise (and criticism) and respond.
Consider using a social media survey to ask your customers for their feedback. Offering a gift card to your restaurant will sweeten the incentive for them to volunteer useful comments – and come back for another meal.
Finally, return to the original purpose of your LTO. Did it meet your criteria? If not, what didn't work? How would you do it differently next time? If you did meet your goals, pat yourself on the back and then start planning the next one. And if you won BIG going off menu, you might need to change your old menu after all. Now are you ready for the playground?
Top tips to roll out a successful LTO
Give your LTO ample planning time as you may need to source new ingredients, plan for menu changes, and pay for advertising.
Consider using customer comment cards, then focus on providing something new that people want.
Utilize social media and your restaurant's email marketing as a tool to promote your limited time offer.
Keep it simple. LTOs don't need to be complicated; the easier they are to describe, promote and sell, the better.
Article by Cherie Thompson