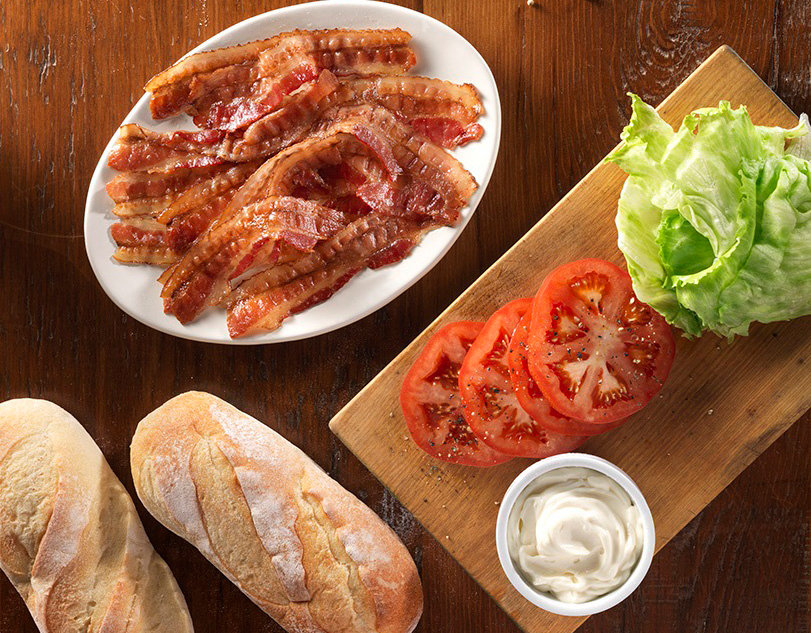 Raw Bacon vs. Pre-Cooked Bacon: Which is right for you?
As any chef or restaurant owner knows, having a versatile and reliable ingredient like bacon on hand can be a real lifesaver. Whether you're looking to add a little something extra to a dish or you need a quick and easy option for a busy breakfast rush, pre-cooked bacon is always a great choice. But what are the benefits of pre-cooked bacon over raw bacon? Let's take a look:
Pre-cooked bacon is labour-saving. There's no need to tray raw bacon or cook it from raw – with pre-cooked bacon, employees can be spending their time on higher ticket items.
Pre-cooked bacon is easy to handle. Maple Leaf Food's new enhanced technology on their cooling process makes the product easier to handle and no ripping of product is necessary. Laid out flat for handling and counting, you will get the same count in every case - great for inventory control!
Your customers will enjoy the maple wood chip flavor & centre cut bacon!
Endless Applications: salad topper, pizza topping, flat breads, burgers topper, sandwich builds, center of the plate and more.
Increase profits by adding bacon as an upsell, open and use the product immediately.
Easy to reheat with any of these methods: pan fry, flat-top, microwave, deep-fry, Panini press, hot tables or chafing dish.
Increased food safety with no handling of raw product.
You have the same amount of slices per case.
Saves on labour with less time spent in the kitchen cooking bacon off.
Maple Leaf Ready Crisp Bacon:
152266 Ready Crisp Bacon 12-14 SL/IN 2/150PC
152258 Ready Crisp Bacon 15-17 SLICE 2/150PT
152257 Ready Crisp Bacon, Cooked 1/4" 2/2.27KG
152246 Bacon Chip 1", Fully Cooked 2/2.27KG
Added bonus: Produced in Canada - Winnipeg, Manitoba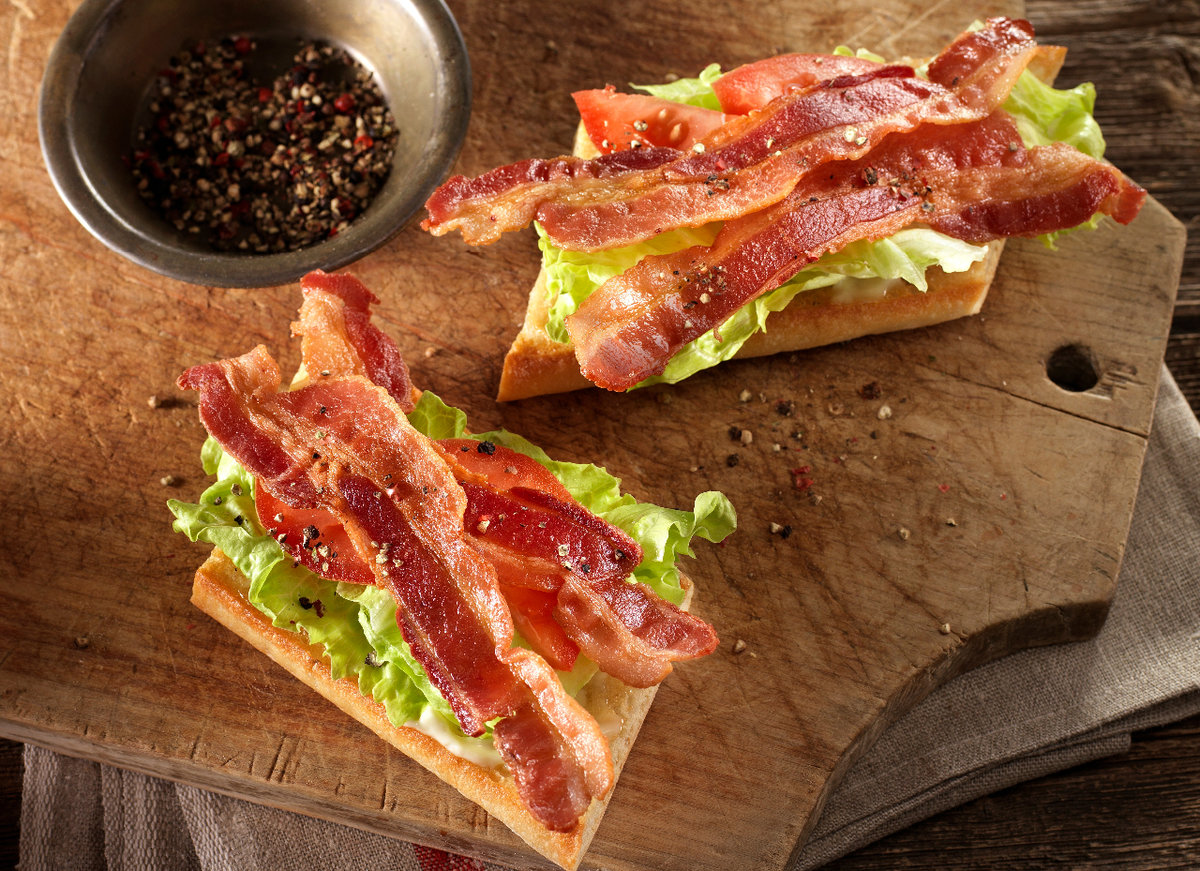 So, if you're looking for a delicious and convenient option for your next dish, pre-cooked bacon is the way to go! Not only will it save you time and effort in the kitchen, but you'll also be able to create some truly unique and mouth-watering dishes that your customers will love.