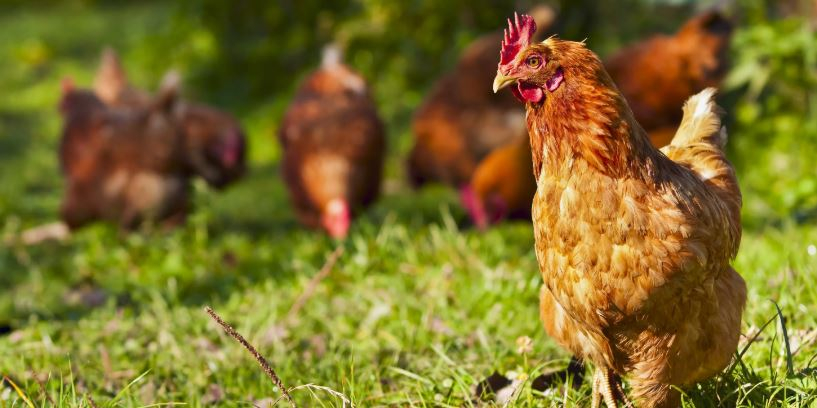 Since 1943, through three generations, Sargent Farms has been producing chicken and other food products of the highest quality. Although Sargent Farms has evolved and grown, responding to changes in the market and industry, they've remained true to the values and principles upon which we are founded.
For as long as he could remember, David Sargent had a passion for farming, so it was no surprise to his family when in 1943 he and his wife Olive decided to start a family farming business.
David and Olive bought their farm in Milton, and while David continued to work full-time off the farm, he and Olive also worked part-time on the farm. David started farming everything from laying hens to sheep.
As the farm began to prosper, David and Olive purchased property in the town of Milton and built a small processing facility for both egg grading and poultry processing and named the company Halton Poultry Products, later to be renamed Sargent Farms.
Fresh eggs and poultry were delivered to the Toronto market daily.
Over time, other members of the Sargent family became involved with the business. David and Olive's two sons, Tom and Bob, slowly took over operations of the company.
In 1993, Tom and Bob realized that if Sargent Farms was to stay competitive, a major restructuring was necessary. As a result, Sargent Farms was remodeled specifically for poultry processing, and the acquisition and merger of another primary poultry processing plant was achieved.
Sargent Farms has continued to grow, employing a team of hardworking and dedicated people who are responsible for making Sargent Farms the respected, progressive, and innovative poultry processing business it is. Today, a third generation of Sargents now enjoy an active role in the family business.
Sargent Farms Ontario chickens are grain-fed and free to roam around in climate-controlled barns where they have access to fresh water and nutritious feed at all times. Like all chickens in Canada, Sargent chickens never receive any hormones or steroids. For further information on how chickens are raised, please visit Chicken Farmers of Canada or Chicken Farmers of Ontario.
Article provided by Sargent Farms.