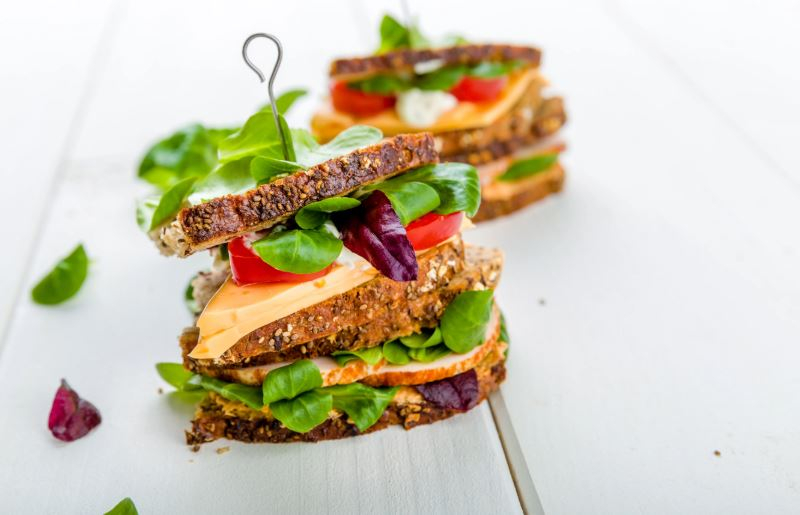 Sandwiches—like other versatile items such as salads, burgers, pasta and pizza—are constantly evolving to keep up with seasonality and trends. These appear on menus more often than any other dish.
As of 2017, sandwiches currently penetrate 71% casual dining, 74% midscale, and 69% fast casual operators, according to Technomic data.
The fastest growing sandwich flavours/ingredients on Canadian menus are basil, guacamole, Cajun, honey and applewood. Fastest growing breads are whole wheat wraps, brioche, hoagie, roti (Indian flatbread) and French bread.
Use these six ideas as inspiration for your existing sandwich menu:
1. Better for you
Simply choosing healthier alternatives to your existing ingredients can elevate your sandwich from delicious to delicious and "free-of-additives" or "made with chicken raised without antibiotics." Your menu now appeals to health-conscious consumers who are mindful of what they eat.
2. Go global
Croque Monsieur (grilled ham and cheese) is undoubtedly one of the heartiest, indulgent sandwiches around, and is easily up- or down-scaled by altering the ingredients. Add Dijon mustard or a hint of sweetness with sliced pineapple or Granny Smith apples.
3. Stay local
Similar to "better for you" claims on sandwiches, local identifiers in menu descriptions are a major selling point. Why not build that classic Croque Monsieur using Ontario ingredients?
4. Elevate bread
Turkey and cheddar is fairly standard – but what about a turkey and cheddar sandwich on an onion baguette or pretzel loaf? An unexpected bread style is suddenly unique and stands out from the crowd.
5. ...Or, eliminate bread altogether
Consider eliminating bread altogether to appeal to gluten-free or carb-conscious consumers. Replace grains with cucumbers, tomato slices, or lettuce wraps, or simply offer other alternatives to bread such as wraps, paninis, or pitas.
6. Slide away
These small sandwiches pack big flavour–offering a smaller version of your most popular sandwich creates the perfect appetizer (or "two-to-go" as a lunch item).